On Monday, October 4, 2021, a faulty configuration change on Facebook's routers led to a massive global outage that lasted for nearly 7 hours. Facebook's subsidiary platforms, Messenger, Instagram, WhatsApp, Mapillary, and Oculus also were globally unavailable which resulted in more than 3.5 billion users getting affected by the outage.
The company lost approximately $163,565 of revenue per minute of the outage, resulting in a loss of roughly $60 million in total. The share price of Facebook in the stock market fell by 4.9%, resulting in a loss of approximately $47.3 billion in it's market value.
Facebook's founder and CEO Mark Zuckerberg was also affected financially by the global outage. It has been estimated that the net worth of the billionaire dropped by $6 billion after the share price of Facebook dropped after the global outage.
The outage also caused Zuckerberg's position on Bloomberg's list of world's richest people to drop down to number five, below Bill Gates and Elon Musk.
Facebook officially issued a statement on Twitter apologizing for the global outage and thanked its millions of users for bearing with them during the outage. They tweeted:
To the huge community of people and businesses around the world who depend on us: we're sorry.
After this incident, many critics have pointed out that the outage happened only a day after a whistleblower spoke out against the policies of the company. Some people suspect that this whistleblowing incident is somehow related to the global outage. Other critics say that the Pandora Papers leak incident has also got something to do with the outage that happened.
However, Facebook said that the outage happened purely due to technical issues and not because of any other reason. In an official statement, they said:
We want to make clear at this time we believe the root cause of this outage was a faulty configuration change. We also have no evidence that user data was compromised as a result of this downtime.
Data sources: Agencies, http://marketwatch.com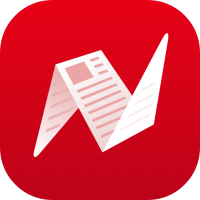 This is original content from NewsBreak's Creator Program. Join today to publish and share your own content.