What business should you start? This is perhaps one of the most common questions that many people wonder about. There are millions of people around the world who want to quit their jobs and start their own successful business one day. However, only a few of them succeed in doing it. If you want to start a business, you first have to decide what type of business you will do.
The decision to start a particular business depends upon a lot of factors. Some of these factors are as follows:
Your interests and ambitions
Your skills and experience
Your capital
Location and availability of facilities
Availability of the right type of human capital for a particular business
Favorable time and opportunities available
All of these factors vary from place to place, time to time, and from person to person. It is entirely up to you to consider and analyze all these factors before making the final decision.
Avoid herd mentality
Do not rush into a particular line of business without considering all its positive and negative aspects. "Just because everyone is doing it, I too can do it," is a common attitude. Crowding on similar types of businesses does not make them viable. Get some first-hand experience in your prospective line of business before starting it.
Instigated rather than inspired by herd mentality, lots of people start common businesses like grocery stores and stationery shops and later end up with capital locked in customer credit and unsold inventory.
Be passionate about what you do
Always choose a line business where you love to do the work involved. Select a business that suits you. This will ensure your genuine liking for it. Choose a business where you can put your qualifications, talents, and experience to gainful use.
Do not make a hasty decision on what you like or dislike. Very often what you may dislike initially, may become interesting as time goes by.
Location
If you want to go fishing, a good fishing rod is not enough to catch more fish. Rather, you should go to a pond where there are more fish. In the same way, your business will prosper only when you launch it in a place where there are potential customers.
You have to find where the opportunities are. Your business should meet the demands of your potential customers so that they will willingly buy from you. While choosing a business, always think about what type of business would get you more customers based on the needs of the population of the people living in that particular location.
Time
Time brings in lots of business opportunities in various directions. It can also make a booming business obsolete. Time is dangerous as well as hopeful. Many big companies have failed due to failure to change and improve with time.
Smart businessmen are always able to harvest the benefits that time showers. Changing with time is one of the reasons that big companies employ consultants and smart business graduates.
Takeaway
Always remember that no business is impenetrable. Some businesses appear to be fortified by a certain community or a group of dealers. You may think it is impossible to enter that market. But do not give up hope. If you learn the tricks of the trade, you would be able to break through after a couple of years.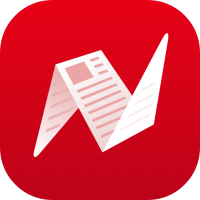 This is original content from NewsBreak's Creator Program. Join today to publish and share your own content.