While strolling around the farmers market at The Pearl one weekend, one cannot help but notice the crowded patio, a line at the walk-up window, and a vibe like you've just stepped into a Parisian bakery.
Of course, I'm talking about Bakery Lorraine at The Pearl.
Located in San Antonio, Bakery Lorraine is a place locals go to grab a taste of France. Also of note is that they have been recognized nationally as a pastry shop famous for its colorful macarons and delicious French pastries.
The bakery also serves breakfast, brunch, lunch, and dinner, including items like its breakfast parfait, the quiche Lorraine, chicken potpie, an assortment of salads and soups, and artisan sandwiches.
Their story
Owned and founded by chefs Anne Ng and Jeremy Mandrell, these two met while working at Bouchon Bakery in the Napa Valley before moving to San Antonio back in 2010. After meeting entrepreneur Charlie Biedenharn, the trio formed the idea, and the very first Bakery Lorraine was born.
The attention to detail is evident everywhere, from the ingredients that they choose-Millers Flour, eggs, and butter-to the thoughtful preparation and presentation of everything they create.
The result is simply delicious.
The ambiance
Like I mentioned earlier, there is this rustic, French cafe charm to the place, and it's even more evident when you walk in.
Everything from the glass-enclosed counters where you can see every delightful item to the cute cafe-style "tables for two" by the front door. The place just feels warm and inviting.
Ordering is a simple process. But, selecting what you're going to order is anything but. Mainly because you'll likely want one of each and a to-go bag.
What to eat
Before I go into specifics, I'm going to just say this, and that is, you must order a macaroon or two.
You may have an intention of simply grabbing an espresso and pastry, but once you see the offerings, you will indeed decide to have a full-on meal.
From personal experience, the Grilled Brie on Sourdough, made with Green Apples with honey drizzle, is outstanding. If you're there a little earlier or are hankering for more breakfast style, look no further than the Croque Madame. This is toasted ham, cheese, poached egg, and sauce mornay. Point blank is you may just have found your new forever breakfast food.
The menu simply has too many incredible selections to choose from, but one thing is for sure.
Leave room, and plenty of it, for pastry.
Here are my two favorites and highly recommended.
First up to bat is their Cheese Danish. Made with fresh raspberries on a bed of sweet cream cheese and flaky pastry, not only will this just about melt in your mouth, but its presentation is so beautiful too. My second favorite is the Strawberry Pop Pastry. This is basically their grownup version of the classic treat, Pop-Tarts. Everything is made from scratch, in-house, and this will no doubt be the best "pop tart" you'll ever eat.
Of course, the selections and mouth-watering don't end there.
Macaroons are a must, as is any one of their fresh-made cookies. Don't be surprised if they sell out, though. It happens.
Finally, since you're here, you might as well grab some croissants to go. If you don't, you're going to be waking up the next day and wish you had. Or even better, just head on back to Bakery Lorraine for seconds (or thirds).
What they're saying
"Right smack in the middle of the Pearl District, you'll find the largest croissants ever known to man. Sure, that may be true-it also might not be. But they sure were the biggest croissants that I've ever seen. This is a mix between coffee shop and bakery. There's a bit of a line to order your food, then they give you a table number and bring your order to you when it's ready. During the time I was in line, I watched several delicious-looking treats go by, only encouraging me to order more. Service is friendly and welcoming, and the place is buzzing with energy. We were able to find a table outside and enjoyed our coffee and treats with a cool breeze and chirping birds. If I lived nearby, I could see this being a regular hangout." Nycole R., via Yelp
The final bite
My overall take on this is simple.
I've been here at least a dozen times, if not more since I discovered Bakery Lorraine and will continue to come back as long as I can.
And now, with several locations in San Antonio and Austin, Texas, they've made it that much easier.
Location(s): 306 Pearl Pkwy #110; 7338 Louis Pasteur Dr. Ste 201; 17503 La Cantera Pkwy UNIT 108; 2800 Broadway St., in the DoSeum. And now 11600 Rock Rose Ave #100, Austin, TX.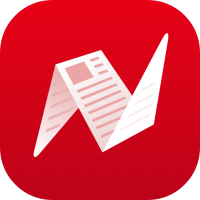 This is original content from NewsBreak's Creator Program. Join today to publish and share your own content.