When my wife got off work and sent the text, "where do you want to eat tonight?" it's like she was a mindreader.
We both texted at the same time..."how about Stone Werks?"
For quite some time now, this San Antonio-based, rustic American grill has been a restaurant we both know and love.
Stone Werks Big Rock Grille was established in 1995 and now has four San Antonio locations that feature a cool, relaxed, yet upscale casual restaurant experience. With a unique and branded mix of freshly prepared foods, fabulous drinks, and an atmosphere that can be electric at times.
Stone Werks provides various Rustic American menu items prepared fresh daily and at all four locations.
So let's pop in for a visit.
The Ambiance
I've visited three of the four locations thus far.
The reason that that is worth mentioning is that there is a consistency with each place that I believe is a hallmark to well-run restaurant chains. In other words, the experience is pretty close to the same, so no matter where you go, you feel the same.
We visited the Vineyard location on this occasion.
Walking in, the atmosphere is dim. Not dark, but faint in such a way that you feel you've stepped out of the hot San Antonio day and into a new world. The A/C hits right away, and if you know Texas summers, then you know Texas air conditioners.
We're promptly greeted and shown to our table. The hostess was professional, courteous, and smiled. Those are always good things, am I right?
Let's eat
Being that we're familiar with Stone Werks, we kind of have an inkling of what our starters will be.
This evening it's a Big Rock Margarita for her and a Lagunitas IPA for me.
The "Big Rock" never disappoints, and even better is that it comes on the rocks or frozen. And as far as beer, the selection here is pretty good overall.
We'll usually stick to drinks off the menu, mainly because the bartenders seem to know those well and get them out pretty quick.
Appetizers are always top of mind. And tonight is no different. We almost always start with an order of calamari. Now I know that calamari is calamari, but, oh my goodness, the sweet chili sauce they serve it with adds a little extra something. Plus, they throw in some deep-fried jalapenos, which add an unexpected and wonderful punch.
For our entrees, she gets the pepperoni flatbread. I order the Baja grilled shrimp tacos.
The food arrives well-timed, and the flatbread is everything it should be. Served on a silver platter-style tray, it's hot, fresh, and makes me wish I'd ordered the same.
That is until the tacos arrive.
Now I fully realize that San Antonio is filled with top-notch taco joints, but the Baja grilled shrimp tacos here seem to have me under their spell.
Digging into our meals is not a problem, and other than another beer for me, we're pretty much set.
Now some sweetness
To tell you the truth, I'm probably too full for dessert.
But have you seen the dessert menu here?
It's the Blueberry Cobbler with a heaping scoop of vanilla ice cream for me and for the win.
Overall the food, experience, ambiance, and of course my company, made a perfect after-work dinner out for us.
What they're saying
"This restaurant was in the right place, really near our hotel, thank goodness, it was very large and accomodating, we were worried about dropping in on a Friday night. But plenty of space for all. We had the best oysters Rockefeller dish, and the waitress...could not have been more helpful in ordering drinks. She suggested a special Topo Chico, lime & Tajin drink that is now my favorite summer go-to. Thanks!" Debra S., via Trip Advisor
The final bite
If you're visiting or even a local, then Stone Werks is a must-try.
Worth it.
Every time.
Location(s): Stone Werks Big Rock Grille; Lincoln Heights, 999 E Basse Rd; The Vineyard, 1201 TX-1604; The Rim, 5807 Worth Pkwy; Culebra, 6626 W Loop 1604 N.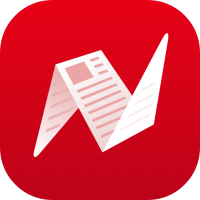 This is original content from NewsBreak's Creator Program. Join today to publish and share your own content.