Nothing goes better with Texas than a perfect cut of meat. I mean, it's Texas; what can I say?
We love our meat—especially a fabulous steak.
Thankfully, the Alamo City has plenty of restaurants serving choice cuts of beef. 
One, in particular, is tops on my list to go for a good steak and some fantastic cocktails: J-Prime on the Northside. The menu features all kinds of meats, from Tomahawk steak to Colorado Rack of Lamb, but if you ask me, there's nothing better than getting your hands on one of their ribeyes or bone-in, New York strips. 
Plus, their extensive wine list will make any oenophile as happy as a cowboy on his horse.
Their story
Opened in 2014, J. Prime Steakhouse has become one of the premier restaurants in San Antonio. 
One thing that sets them even further apart is that they have an in-house butcher, and every cut of beef is aged for at least 30 days. Each steak ordered goes straight from butcher to grill and is seasoned simply with cracked black pepper, sea salt, and garlic, letting the true essence of the meat itself shine through. 
The ambiance
The valet in front sets the stage for an elegant dining experience. And from there, walking in, you notice right away the sleek and modern interior. There are lovely glass features that surround the dining room. This sets the tone and stage for what will undoubtedly be a fabulous dinner out.
Their steak selections include filet mignon, bone-in filet, and new york strip. Moreover, they serve porterhouse, ribeye, tomahawk, and Colorado rack of lamb. In addition, they serve Wagyu steaks.
So let's dig in.
Here's what we had
Our waiter was top-notch and obviously well trained. He knew his wines and was able to make a cocktail recommendation based on our tastes.
We had a Cucumber Martini and a Mezcal Mule.
The Mule is made with Vida Mezcal, lime, passionfruit, agave, cucumber, ginger beer, and smooth silk. Not to mention delicious.
The Cucumber Martini is made with Chopin vodka, cucumber, lime, and a surprising chili rim which adds a very nice touch.
Everything on the menu looks good, but we chose the Prime Beef Carpaccio for starters. We are at a steakhouse, after all, so we stuck to the theme. And this appetizer did not disappoint.
Our entrees included the porterhouse and salmon.
The 24 oz Porterhouse is aged for 35 days, and all I can say is that it was prepared the perfect medium rare, and the seasoning was spot on. Even typing up this review makes my mouth water; it was that good.
My wife had the Cedar Plank Salmon, and again, we couldn't have asked for anything more. The presentation of her salmon was beautiful and made it easy to see how J-Prime has attention to detail at the top of mind.
There are plenty of side dishes to choose from, but we went with the Lobster Mac & Cheese. O-M-G! Made with tender Canadian lobster, it's tossed with penne pasta and gently bathed in a creamy white cheddar cheese sauce.
And for the final course, dessert, we had Oreo's.
But don't let that fool you. J-Prime has a dish made with Oreos that will knock your socks off. 
Their Fried Oreos dessert is 12 battered, double-stuffed Oreos served with house chocolate sauce, caramel & berry coulis. I'll just leave that right there for you to envision now.
Perfection is the word to use for J Prime. From the service to the food, we are always blown away. 
What they're saying
"My husband and I dined at J Prime last night with another couple. From start to finish, it was an elegant evening. The service was outstanding -- there when you needed them but not obtrusive. Cocktails were tasty, and when we were ready, we looked at the menu (no rush). Each of us had a different steak, and were all incredibly pleased. The wine service was top-notch. Would highly recommend!" Pam C. via Trip Advisor
The final bite
Steak and San Antonio is a win-win, whether you like it with wine, beer, or a fine cocktail, and J-Prime is well worth a visit and experience.
Reserve a table a few days in advance because this spot fills up almost every night.
Didn't see your favorite place? Leave us a comment, and we'll get you on the next round.
Cheers!
Location: 1401 North Loop 1604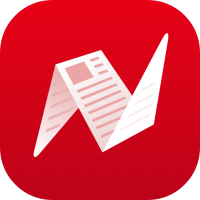 This is original content from NewsBreak's Creator Program. Join today to publish and share your own content.