Burgers, ahhhh burgers. What can I say? They're one of our favorite foods, whether it's fast food or backyard BBQ-style burgers.
We enjoy our hamburgers because they are a quick and easy way to get a lot of flavor with minimal effort. Especially when it comes from one of the best burger joints around.
Burger Boy.
What is Burger Boy?
Burger Boy is a hamburger chain with several locations here in San Antonio. Originally opened in 1985, the local burger joint at first served hamburgers, fries, and shakes at a single location on the St. Mary's strip.
It was in 2017 when the original owner sold it to local investors. In 2018, Burger Boy expanded to its second location. Now, they're proudly slinging some fabulous burgers in six spots in the Alamo City.
Burger Boy bills itself as a "no-frills" burger joint, serving up burgers the old-fashioned way. Throw in an order of crinkle fries and for more than 30 years running, you've got the recipe for a winning burger joint. 
Point blank, if hot, juicy, and delicious are your thing, Burger Boy is your place. 
The ambiance
A burger joint is a burger joint.
Right?
Well, not so fast.
I'm a fan of the original spot on the St. Mary's strip. Hence, my Burger Boy stories and foodie experiences all involve their famous drive-through. Famous because that's pretty much the only way I have ever ordered, not only back in the day but even now in 2021.
So for me, the ambiance was simple.
Pull your car up, turn down the Depeche Mode or Bon Jovi, and talk into the walkie-talkie microphone thing.
What to order 
The truth is I've been to dozens of different burger joints around the city, and while they're almost all identical, Burger Boy sets themselves apart with their menu.
Why?
It's simple. 
It's basically burgers and fries. Boom.
On this visit, my wife and I turned down the tunes, and I ordered the 'Double Boy.' I'm sure the name pretty much says it all, but just in case, it is indeed a double patty burger. Usually, I'd get the delish and classic crinkle fries, but as we drove up, we noted the banner advertising their limited time only, chili cheese fries with jalapeno.
Uh, yes, please.
My wife was up next. Her favorite is the simple and easy Burger Boy and a diet soda. Since she's not a fan of jalapeno spiciness, she grabbed an order of the famous crinkle fries.
And before I forget, I did grab myself a vanilla shake.
So here's the thing. The food is made to order, so it comes out hot. Super hot.
As we pulled out and onto St. Mary's, my wife reached into the bag to feed yours truly a fry from the chili tray, and whoa. Have you ever put a hot fry in your mouth and not be expecting it to be so hot? Yeah. That.
I'll get right to the point here about our food.
Burger Boy has NEVER disappointed us.
The food is always freshly made, not pulled from a heat lamp. And it always comes to us hot and fresh, with a smile as they pass it through the window.
One thing is sure: You will not leave hungry. From specials like "The Overtime," a triple burger with large fries and a drink, to the classic burger with crinkle fries, it's all delicious and always filling.
As for drinks, Burger Boy's famous "Orange Freeze" is a perennial fan favorite.
What they're saying
"My wife, son, and myself visited this last week and must say it took us too long to finally visit! Their burgers are not production line type edibles. They're fresh-made, and quickly I might add. Very tasty and juicy and complemented with crunchy wrinkle-cur fries...my favorite!My son's Oreo milkshake was yummy so much so that I only got to have a sip! It didn't last long sitting in front of him!Very reasonably priced combo's to meet everyone's budget!" - Patrick W. via TripAdvisor
The final bite
Burger Boy is a hamburger joint with its roots in San Antonio and serves up some of the best burgers around.
Whether you're looking for your classic hamburgers or want to try something new, Burger Boy will not disappoint. The food always comes out hot and fresh with a smile, making it easy to see why this burger spot has been serving locals for more than 30 years running! 
Now it's your turn. What's your favorite item at Burger Boy of San Antonio? Share in the comments!
#HappyEating!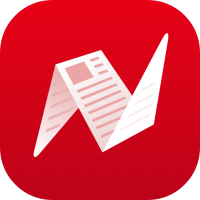 This is original content from NewsBreak's Creator Program. Join today to publish and share your own content.