With the work from home movement picking up greater steam by the day, many Americans are looking for ways to start a career and be able to stay home.
Now that we're seemingly getting back to "business as usual", even many companies are opting to allow employees to continue the remote life.
But what about those who want to embark on a career in freelance writing?
The career choice feels perfect for many of us. The thought of never going back to the traditional 9–5 again feels appealing. Why would anyone ever want to return to the life of a desk jockey?
I mean, how hard can it be to be a freelance writer?
In the beginning, things feel rosy. Maybe you start writing for various online publications, like Medium or Newsbreak. Things seem to be on a path to a comfortable career.
Then a realization hits.
Sure it's lovely to stay in PJ's till noon. But it's work. Perhaps not w-o-r-k in the traditional sense, but it still is work.
Doubts begin to form…
Did you make an error in judgment?
Did you jump too quickly?
Did you not put enough thought into this?
Freelance writing isn't as easy as it looked; there were so many things that we may not have anticipated when we decide to take that leap. For instance:
Once you become a full-time freelance writer, you give up your job security. You are responsible for yourself financially now, and if you can't meet your bills, there is no one else who will rescue you except you. It is tough to find work when thousands of other writers compete for the same jobs. You may not be able to work at all on some days.
You become isolated, even if you are married and have a family. You must spend long hours writing, researching, and completing various projects for your clients before you can see them again.
Your creativity is challenged because there is always a deadline looming in the distance. That constant clock ticking down can really take its toll on you after weeks of working without seeing an end in sight. Plus, who's to say that you will be able to find another job like this one with such flexible hours?
After some time, you may find yourself burnt out and bitter. Work might be less fulfilling than before. Plus, when you tell people about what you do for a living, they won't get it, but then again, nobody gets it when you tell them what you do for a living.
So before you decide to go all-in, here are seven critical questions you have to answer for yourself.
1. Do you have a knack for words?
All successful writers are good with words, but not everyone is gifted.
If you're good at stringing sentences together too, then it's a great sign that freelance writing may be for you. Remember: writing is an art form. It requires word choice, grammar, and creativity.
And also, keep in mind that writing is also a skill that you can learn.
2. How well do you accept criticism?
If criticism bothers you or makes you feel bad about yourself, it might not be the right path for you. Being a freelancer means having clients, and they will have things to say about your work that they don't like, no matter how adept of a writer you are.
Can you handle this without becoming defensive?
More so, can you handle this without becoming defensive and then go back and re-write it?
Think long and hard about this, mainly because some feedback can be downright BRUTAL.
3. Can you write quickly?
When it comes to writing, journalism, and the business world in general, deadlines are absolute. In fact, often, when you miss them, you may not get hired again in the future. And worse is that your reputation as unreliable may stick to you like nasty glue.
To be successful as a freelance writer, you must be able to type with speed, accuracy and create content on the fly.
4. Are you comfortable working alone?
Many people think that because freelancing is done from home or wherever there happens to be an Internet connection, it's inherently a solitary job.
Generally speaking, it is.
In fact, it's often a reason why some of us love freelancing.
But at times, there may be lots of collaboration involved — especially when the project requires working with a team.
The bottom line, though, is that freelance writing is generally a solo endeavor. Only you can decide whether you prefer to work solo or with others.
5. Are you a self-starter?
This is kind of a huge one here.
There won't be anybody there to hold your hand through this.
To be successful at freelance writing, most people assume that all you need is a great idea, your Mac, and then it's smooth sailing from there — but that's not entirely true. Freelancers know how to promote themselves, which means actively seeking out work and reaching out to potential clients.
Beyond the marketing and self-promotion is the ability to kick your buns into gear and get the work done.
Can you do that?
6. Do you love what you do?
This is a two-part answer here.
Do you love to write? As you read this, you're either nodding or shaking your head. Hopefully, it's nodding. There's your answer.
Plus, the best way to enjoy working as a freelance writer is by choosing who you will be working with — this can make all the difference between a good experience and one filled with hardships and bad memories.
Choose wisely!
7. What's the end game?
The end game, as they say, is to make a successful freelance writing career.
A successful career means that you can choose your hours, write for the types of clients you are interested in and enjoy, and make enough money doing it. No one can determine what your success may look like, but these questions should be helpful when searching for it.
While this falls at the end of these seven questions, this is actually the most important one of all.
Knowing where you're headed.
The final word
The freelance writing industry is booming, but not everyone is cut out to be a successful freelancer.
Before you jump in, ask yourself these questions to make sure it's the right career path for you.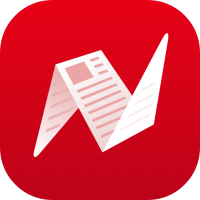 This is original content from NewsBreak's Creator Program. Join today to publish and share your own content.