Tis the season when Texans start thinking beach time. Whether you're headed to South Padre Island, Galveston, Rockport Beach, Mustang Island, or Port Aransas, it's going to be super important to think about and pack what you need.
You're probably not surprised that beach vacations are one of the most popular summer activities. You may be less aware that beach trips can be a tad stressful if you forget to pack that one, oh so particular, yet necessary item.
And that's why I like to have checklists of items we'll need.
So whether it's your first time headed to stick your toes in the sand, or you are a season "beach bum," don't worry about a thing. Luckily, we've got your back with this article!
Here is a list of what we recommend (and what not to forget) for packing your beach bag.
Here are my top 10 ideas on what you should bring on a beach trip.
Sand toys
Bring beach balls, shovels, and buckets to make beach games out of. 
Consider bringing beach yoga mats, beach floats, beach tents, beach chairs, water guns (get one for each person), boogie boards, or surfboards.
It's worth saying twice to NOT forget the shovels and buckets since a sandcastle is always the number one thing to do!
Picnic blanket and beach towels
This is a must if you want to dry off after swimming at all!
Beach towels are great to have for when you want to lay on the beach or wrap up in one after a swim, but picnic blankets can be better if you're looking for something more substantial.
Beach shoes or flip flops
Make sure to bring beach shoes or sandals (or even just flip-flops) for when you go into the water. Many people prefer water-friendly models with straps, so they don't have to worry about losing their footwear in the waves. These will protect your feet from rocks and other objects on the beach and help prevent beach burn.
Just be sure that you're willing to get these shoes wet if need be.
And finally, the name of the game is to just make sure your feet stay protected from getting cut on rocks and other sharp objects while at the beach.
Hat with a wide brim
These hats provide protection from the sun and keep your head cool by blocking some of its heat. Wear this hat properly so that it shades your face completely when applying sunscreen (especially helpful if you have fair skin).
Beach lunch and snacks
We like to keep it simple, and also pack things we like.
PB & J is always a winner because it's simple to make, easy to pack, and all ages 6 to 60 love a good PB & J.
Other items are things that are resealable, and that won't melt. For instance, chips in canisters like Pringles. Bags of pretzels or even granola bars.
Of course, feel free to pack as you choose but remember you could be out there for many hours!
Sunscreen and SPF chapstick
One of the most essential beach items is sunscreen. You will need to apply this all over your body at least about 20 minutes before sun exposure and reapply every 2 hours or after swimming or sweating. Sunscreens are available in many types, such as lotions, creams, gels, sprays, and wipes, so choose what works best for you.
For beachgoers who may be sensitive to certain fragrances, there are a fair number of sunscreens that don't have any scent at all.
We recommend SPF 30+ because of how strong sunlight is.
Applying sunblock first thing in the morning before heading outside can also be helpful since UV rays are strongest then. This way, you're ready for any beach activities planned throughout the day.
Wallet, phone, camera, and keys
The most natural things to take are often the first things we forget.
We're so caught up in the excitement and preparation for some beach time that we might forget three critical items.
You'll need a wallet or purse, no doubt. The phone is also pretty essential as you may need it to make calls and ask Siri for directions.
And the keys?
Honestly, you won't even leave the driveway without these, but we wanted to include even the most essential items.
Sunglasses
UV rays can damage eyesight, so protect them as best you can!
Pick a pair that best complements you and your beach attire, and make sure that they have UV400 protection and polarized lenses for glare.
Sunglasses with 100% UVA/UVB protection are best, so you can be sure you're safe in this beach season.
Reusable water bottles
Bring enough water bottles that are reusable and disposable (you don't want plastic garbage littering our beaches). We recommend two gallons per person per day.
Of course, the reusable ones are simply because they can be refilled not only on that day but taken home for the next beach outing.
COVID precautions
And last but not least, let's not forget hand sanitizer, disinfecting wipes, and of course, disposable masks just in case you head to an after the beach restaurant that may require them.
How to get this all organized
To make your beach trip more enjoyable, pack in advance with packing organizers you can pick up at places like Wal-Mart or other big box stores. Often, a simple backpack works just right. Especially since you'll have free hands to pick up extra items or even carry a tired child.
Whether you and the family are going for a day trip or an extended weekend beach getaway, it's much easier to load the car and head out if everything is contained.
Compressing your clothing saves up to eighty percent more space, so it can reduce the amount of luggage you need for extended trips.
Fold dress clothes neatly in a folder to protect them from wrinkles and enjoy your next date night without worrying about stains and wrinkling.
Having a zippered compartment to keep toiletries orderly allows users to easily access their makeup, jewelry, and other small items throughout the day.
The final word
No matter how you slice it, the beach is a great place to relax and enjoy the summer, and Texas has its share of sandy goodness.
Don't forget to pack the essentials, compress clothing for space-saving, use folders for dress clothes so they don't get wrinkled while on vacation, and finally, pack toiletries in zippered compartments to keep them organized and easy to find when needed.
And above all, have fun!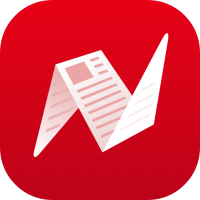 This is original content from NewsBreak's Creator Program. Join today to publish and share your own content.