As the COVID-19 pandemic swept through San Antonio, eateries and breweries that were once thriving have now had to focus on making ends meet. Our resilience has been tested, and San Antonians have come together to support established and new restaurant ventures alike.
Despite the repeal of Texas social distance mandates, many restaurant and brewery operations are slowly getting back to "normal." Inside dining is coming back, and many places may actually feel like they did pre-pandemic.
Places like Southerleigh, for example.
Actually, Southerleigh has come back with a boom.
This is one of my favorite places to eat and drink whenever we're craving a Texas, Southern-comfort style of food. Besides the incredible food menu, Southerleigh is also known for its craft beer. They literally brew right there on-premises. So let's dive into one of the most incredible places in the city now.
Southerleigh at The Pearl.
The ambiance
Walking up to Southerleigh, one cannot help but notice that the building feels like it's out of the mid-1900s. The brick, old-style hardwood floors and decor feel like you've stepped back in the days of the early Pearl Brewery. Also, in the making of the place, they were able to salvage as much of the venue's original design as possible, including some cast-iron stairs, old-school stainless steel kettles, and steam piping.
The ceilings seem to go up and up forever, and as you look, you'll notice an upstairs area. This area has the equipment and shiny steel kettles where they literally brew the beer.
Some suds before dinner
Being that it's part brewhouse, of course, a beer was in order. While they have a seasonal selection and new beers often, I opted for their "Standard IPA." This excellent beer has a dry, balanced, citrusy flavor and is flat out a classic American IPA.
My wife ordered a Frose, which is a sweet & fruity frozen rose wine. Perfect for hot San Antonio afternoons or evenings.
Our waiter was attentive, quick, and super friendly.
Time for some nosh
Southerleigh's menu changes with the season, but some classics remain on the menu year-round.
We started off with the Deviled Eggs appetizer, which comes with sweet bacon jam. Deviled eggs aren't anything new, but toss in that sweet bacon jam, and you've got a hit.
I ordered the Pan Seared Scallops for the main entree, which is accompanied by pickled corn succotash, and a Bearnaise sauce. My better half had the Classic Meatloaf. This has a smoked tomato sauce and Arugula on the side.
Both of these dishes are local favorites and really highlight the essence of what Southerleigh is known for.
Our dishes were served fresh and hot, and true to our experiences here in the past, the taste was incredible. The second round of drinks was in order, and this time I went with the Gold Export Lager. A bit lighter than the IPA and still as good.
Now for some sweetness
Hands down, the Chocolate Mousse Cake with chocolate ganache and brandied Amarena cherries is the bomb dot com. We get this every time we can, and the little secret is sometimes we'll just call in and pick up a to-go order.
Yes, it's that good.
So be sure to leave some room for this slice of decadence. You will not regret the wee bit of calories.
What they're saying
"Fun atmosphere, cool building, delicious food! We did get a reservation - we ate here on a Saturday night. We ate the crawfish roll, shrimp caesar salad, cornbread, and blueberry cheesecake - all were incredible! Our waiter...was excellent and gave us great food recommendations - we would definitely dine here again!" Lynn T, via TripAdvisor
The final bite
Southerleigh has been providing locals with delicious seasonal food and a place to relax for over 6 years. The ambiance is beautiful, the service impeccable, and the drinks refreshing.
If you are in San Antonio or visiting our fair city, be sure to stop by this Pearl gem!
Seating is first-come, first-served, or you can also call ahead for take-away.
Location: 136 East Grayson, Suite 120, on the ground floor in the historic Pearl brewhouse.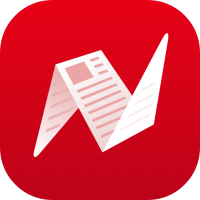 This is original content from NewsBreak's Creator Program. Join today to publish and share your own content.