Beer has been around since about 3500-3100 BC. At least that's when humans and beer lovers alike have pinpointed, but it's fair to add that these dates are not proven. Some say beer was being made as far back as 10,000 BC!
But we're not here for a beer history lesson.
We're here to talk beer today, in modern times. And more specifically, beer in San Antonio and just a handful of breweries putting the Alamo City on the beer map.
So today, I'm going to answer a fundamental and burning question.
What are some San Antonio, Texas breweries that people haven't heard of but are worth visiting?
These beer makers offer something different for everyone to enjoy, and they all have different beer styles.
Beer over the ages
San Antonio is a city that has been brewing beer for over 150 years. It's home to some of the best craft breweries in Texas, but many people don't know about these under-the-radar locales. These are the 5 breweries you need to visit if you're looking for something new and different.
San Antonio is the perfect place for suds lovers. With a wide variety of breweries to explore and near-perfect weather year-round, you'll never be bored. So sit back, pour an ice-cold one, and let's see why San Antonio is one of Texas's best beer cities.
1. Black Laboratory Brewing
First of all, any brewery with a black Labrador Retriever as their logo and real-life mascot gets immediate beer points.
I mean, who doesn't love dogs?
Black' Lab' Brewing is the brainchild and creation of two scientists with chemistry, microbiology, and biochemistry degrees. And this mix of book smarts with beer smarts lends to some unique blends. For instance, one of their first-year releases was called Frankenstein-green sour blonde ale.
One of their latest and most popular has San Antonio written all over it. It's called the Puro San Antonio, and Black Lab brewer Tim says it best.
"It's probably one of my favorite beers to make so far...It really represents San Antonio. If you were to tell someone outside of South Texas that you're drinking a beer with chamoy and cherry KoolAid, they wouldn't get it. But it's like a piece of our childhood." Tim Castaneda, Black Laboratory's brewer.
It would be well worth a weekend or afternoon visit, especially as Black Lab is right next door to Truth Pizzeria.
Location: 1602 E. Houston St., Suite 109
2. Künstler Brewing
Located on the south side of San Antonio, this super cool brewery features handcrafted beers like IPA's (my fav), ciders, ales, even some stouts, and plenty more on tap inside the joint.
Kunstler also has a kitchen, so be sure to pop in for house-brewed goodness and grab some nosh off the lunch menu. A pork schnitzel or brats would hit the spot.
Oh, and Künstler Brewing is kid and pert friendly.
"Bottom Line: AMAZING BEERS!!! Huge Variety that all taste buds will approve of. From IPAs to stouts/porters and everything in between... Highly recommend for just a drinking and snacks occasion!!" David L., via Yelp
Location: 302 E Lachapelle 
3. Second Pitch Brewery
One of the newer brew houses in town, Second Pitch Brewery, has a delicious and straightforward mission.
To help round out the San Antonio beer scene with Classic-Craft, classic styles are made well with the highest quality ingredients and great passion.
This Northeast-side spot offers ample space for the new brewery's 15-barrel system and 20-tap line in the tasting room. Try the honey blonde ale called Summer Lightning Ale, a Hometown Lager, or an India Pale ale called Meet in the Middle. 
Owned by a husband and wife duo, there's something special to be said about family-owned breweries.
Well worth a visit.
Location: 11935 Starcrest Dr., 
4. Islla Street Brewing Company
Islla Street pays tribute to its founders' Mexican heritage, and is a microbrewery that serves up rich batch craft beer. They do it by focusing on flavors from fruits and spice, so if you're looking to step out of your beer comfort zone, this is the place to go.
More traditional IPA's an innovative sours can also be had, and I have to say, they're totally delish.
Worth trying: grab a Suavecito 4pk to go.
"They're producing some of the very best micro craft beers; nothing like you will find anywhere else. Just check out the menu. Islla's mission is to create beers that reflect its heritage and culture. They bring in ingredients that elevate and highlight each batch. Where else will you get Strawberry or Pineapple Empanada DIPAs or one brewed with real pink Concha pan dulce? Off the charts! And they use garnishes with some that really stimulate the palate." Dawn H via Yelp
Location: 11911 Crosswinds Way
5. 5 Stones Artisan Brewery
Founded back in 2012, 5 Stones could be considered one of the local "OG's" of craft beers. Located just up the road in New Braunfels, heading out here is well worth it.
Some favorites include Brothers Keeper. An IPA dry-hopped with Azacca & Sabro hops, at 6.8% ABV. Or go for the Manmosa. A "manly" take on a mimosa is an American Wheat Ale with fresh Cara Cara Orange juice & zest 5.8% ABV.
"Delicious beer selection and a great red blended wine! Also had a chance to order from their pizza menu, which was wonderful. Love this facility!" Tami R, Google Reviews
Come on down, my friends!
Location: 11335 FM1863, New Braunfels
The final sip
The beer scene in San Antonio is thriving, and there are plenty of breweries worth visiting. Whether you're looking for a brewery with an expansive variety of beer on tap or one where they focus more on their Mexican heritage, like Islla Street Brewing Company, the beer makers who fly under the radar offer something different for everyone to enjoy. 
If your taste buds have been craving some new flavors lately, we hope this list has helped!
Didn't see your favorite one here?
Drop us a comment below and we'll be sure to showcase them on the next round.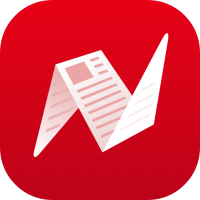 This is original content from NewsBreak's Creator Program. Join today to publish and share your own content.