San Antonio is on many maps because of The Spurs, but we're known for lots of things.
San Antonio is on many maps because of The Spurs, but we're known for lots of other things like our fabulous Riverwalk, and of course, The Alamo. And finally, we're also known for the massive selection of Tex-Mex and Mexican food restaurants. So how do we know which ones are the must try's and which ones are the meh ones to avoid.
Well, if that's you, then you've come to the right place because Las Palapas is one of the "you gotta try" if you're even here in San Antonio.
The history
Founded in 1981 by Ron Acosta, a native of Los Angeles, Las Palapas blends a California flair with South Texas traditional cuisine. Las Palapas is a local Tex-Mex favorite. Actually, it's also one of my personal favs, and it's not hard to see why.
They offer breakfast tacos for those who are early risers; there's a usual lunchtime rush with local favorites like good ole' quesadillas or fajitas. And, of course, there are incredible dinner offerings like Tacos al Carbon and Enchiladas con Crema.
And with traditional Menudo on the weekends, you're pretty much set for the week.
The bottom line is Las Palapas has something for everyone!
The restaurant has since franchised its concept and has expanded to 17 locations in the San Antonio area and beyond.
So let's head inside.
The ambiance
Fast-casual is written all over Las Palapas. Some of the locations are step up and order, and they call your number, and others are wait to be seated, and wait staff takes care of you.
Whichever you find yourself in, the food is always top-notch.
Ours was a "wait to be seated" style.
Greeted quickly, and with no wait, we were sat in a cozy booth. The waiter took a drink order, and since we were there for dinner, we both had frozen margaritas. These hit the spot, especially on warm (ok HOT!) Texas evenings.
We'll get to the food in a sec, but just know the ambiance is perfect for a casual meal with the spouse or a place to take the soccer team after a game.
Now let's talk food
Chips and queso is a no-brainer for us, and I kid you not. It's almost as if they knew we'd order it because about 3 minutes after ordering, it appears at our table with a smile.
Home-made guacamole and nachos are also excellent choices, but we know what's coming next, so we pace ourselves.
For our meal, my hands-down fave is the Mama Ruth's Flauta Special. This totally reminds me of my grandma and has 3 chicken flautas topped with sour cream, guacamole, Monterrey jack cheese, and tomatoes. With rice and beans, you'll likely need to be "rolled" out in a wheelbarrow.
My wife had the Combination Plate, which is a nice meal with one cheese enchilada and crispy taco. Perfect for her, and it's never way too much food.
One thing you must do is order a side of flour tortillas. I'd swear there was an abuelita in the back making these by hand. They're that delicious.
A little sweetness
We often skip dessert and opt for a second margarita, but today we flipped and grabbed an order of sopapillas. If you aren't sure what these are, they're basically a flour tortilla that has been fried, so it gets real puffy and light. This deep-fried goodness is then sprinkled with sugar and cinnamon. And some will add either honey or even Nutella to them.
I'm a honey guy.
Take some to-go?
As if that wasn't enough, we decided on some drinky drinks to go for a little later that evening.
Margaritas are available to-go for adults in Chamoy; Truly hard seltzer, strawberry, mango, and lime at the Austin Highway, Hausman, Leon Springs, Thousands Oaks, New Braunfels, TPC Parkway, SE Military, Portranco, Babcock, 281/1604, Castle Hills, College Station, Evers and Alamo Ranch locations.
And now, in Texas, this is perfectly normal and legal.
What they're saying
"If you are from out of town or from in town, Las Palapas has been around forever! They have reasonable prices, and they have great food. They are a step up from the hole-in-the-wall places, and they are not as expensive as the giant tourist locations. This is where people from San Antonio go to eat when they want a clean restaurant, authentic food at a reasonable price!" - Franklin P, via TripAdvisor.
The final bite
Las Palapas has never disappointed us. While we do try other Tex-Mex places in the city, Las Palapas has been and will be one of our top choices, hands down.
Ever been to Las Palapas? Tell us your favorite plate, drink, or dish in the comments!
Location(s): over 17 to choose from!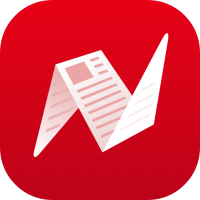 This is original content from NewsBreak's Creator Program. Join today to publish and share your own content.