Burgers, ahhhh burgers. What can I say? They're one of our favorite foods, whether it's fast food or a backyard BBQ.
We enjoy our hamburgers because they are a quick and easy way to get a lot of flavor with minimal effort. Especially when it comes from one of the best burger joints around.
Whataburger.
What is Whataburger?
Whataburger is a restaurant chain that specializes in hamburgers. They opened their first restaurant in Corpus Christi, Texas, over 70 years ago, back in 1950. The company has more than 670 stores throughout Texas and over 150 stores across New Mexico, Arizona, and other southern states. Whataburger's core products include the "Whataburger," the "Whataburger Jr.," the "Justaburger," the "Whatacatch" (fish sandwich), and the "Whatachick'n." The restaurant also offers a breakfast menu.
Whataburger restaurant chain is currently headquartered and based right here in San Antonio, Texas.
Ok, so now you know who they are, let's get to the meat of the matter now.
The ambiance
A burger joint is a burger joint.
Right?
You walk in, and there's a row of places to order and a giant, electronic menu board. Well, Whataburger is no different EXCEPT that you are greeted each and every time you enter a store.
Yup, the staff says hello, and it feels almost as if they were expecting you.
The color scheme is unmistakable. Orange and white, with orange and white stripes. Everything is adorned in these colors, and if you're from these parts, you pretty much equate anything orange and white to this burger chain.
Ordering is seamless, and while the menu is pretty expansive, you can absolutely order a custom burger. And yes, I would recommend a burger if you're here.
Once your order is in, you get a little orange tabletop number, grab a drink, and then a seat.
What to order
The truth is I've been to dozens of different Whataburgers around the state. While they're almost all identical, I usually pop into the one near my place off Broadway in downtown San Antonio.
Now ordering your food generally falls into two broad categories.
Usual, let's grab a meal food...and the club just closed, so let's drive through Whataburger at 1 AM food.
We ordered, "let's grab a meal food."
My fav is a jalapeno and cheese Whataburger, and I add bacon. With a side of onion rings and a diet drink (watch the calories, you know!), my mouth waters even before getting to my seat.
My wife grabs her usual, which is a Whataburger classic. The honey BBQ Chicken Strip Sandwich, with a side of fries. She almost always also has a chocolate shake, which they make right there to order.
As I mentioned, once you order, you go sit down, and the service is speedy.
One of Whata-Crew brings your order to the table, all nice and tidy on an orange tray. In a way, it reminds me of being served in a restaurant, without having to leave a tip, though. It's these tiny things that help Whataburger stand out from most other burger chains.
Once she sets your food on the table, their big orange tray is loaded with extra napkins, straws, two types of ketchup, and she proceeds to ask if you'd care for any of the above. Again, a testament to service that's above and beyond.
We're usually good, and truthfully I'm almost always already digging into my Whataburger with bacon, cheese, and jalapeno before the crew member walks away.
I'll get right to the point here about our food.
Whataburger has NEVER disappointed us.
The food is always freshly made, not pulled from a heat lamp. And it always comes to our table hot and with a smile.
The bottom line, the food is fresh, consistent, hot, and always with a smile.
What they're saying
"Whataburger has given me a new definition of what a great burger should taste like. I had a burger with jalapeños, and it was the best burger I've ever eaten. To be honest, it was pure happiness wrapped in a yellow paper. Whataburger is the best burger on the planet!!" - John I. via Trip Advisor
The final bite
Some folks call Whataburger the "In-N-Out" of Texas, but being a native Californian turned Texan, I'm pretty sure that "In-N-Out" is the Whataburger of California.
And by the way, I didn't even cover the breakfast menu, and that may be an entire article unto itself!
#HappyEating!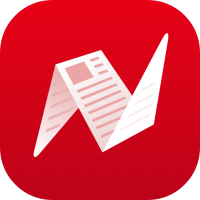 This is original content from NewsBreak's Creator Program. Join today to publish and share your own content.