Anyone from San Antonio knows we have our share of fabulous Mexican food. And any visitor knows that when you come to the Alamo City, there'll definitely be no shortage of Tex-Mex and authentic Mexican cuisine.
That's why whether you're from here or simply visiting, I always recommend La Gloria.
La Gloria was founded back in 2010, and this food is as authentic as Mexican food comes. Prepared by Chef Johnny Hernandez, and long story short, the food is fantastic. Chef Johnny Hernandez is a well-known and celebrity chef and entrepreneur. You'll certainly taste the difference in La Gloria mostly because the influences hail from various parts of Mexico. 
La Gloria is one of those foodie places that serves authentically made food from traditional Mexican recipes, not Tex Mex American style (which many Americans consider Mexican food). The menu includes standard items like tacos and tostadas and some not so common and way delicious things like molcajetes and tortas, with a Chef Johnny Hernandez twist.
Recently my wife and I found ourselves craving some real, authentic Mexican food, and without skipping a beat, we knew where we were going.
La Gloria at The Pearl.
The walk up
Parking is, for the most part, simple. While there is street-side parking and a parking lot in front of La Gloria, sometimes you may need to park in one of the parking garages here at The Pearl. Either way, La Gloria is super easy to access.
Walking up to the restaurant, one notices the vibrant colors, massive outdoor patio. If you are there on certain nights, you'll hear live music playing. An instantly Instagrammable moment is the funky, wrought iron statues adorning the front and outside. Seriously, you're going to want to grab some photos for Insta.
There used to almost always be a wait, but since the patio expansion, you can generally, and I stress "generally," be seated quicker. Needless to say, the joint is super popular, which is always a great sign.
We had to wait for twenty minutes, but it's no biggie since a walk-up style bar is set aside expressly for waiting guests.
Of course, we grabbed a drink. She had a mangonada, which is a hand-crafted tequila drink made with fresh cantaloupe and mango. These are so good! I had a prickly pear margarita, frozen, which is traditionally my go-to drink at La Gloria.
And then we were seated.
The ambiance
The place is busy. The waitstaff is hustling, and the open kitchen with a cooking crew seemingly moving at warp speed is a show we didn't expect.
Our waiter greeted us with ice-cold water and offered some appetizers, which we took him up on. More on the food in a second, though.
Point blank is that it being here feels like I'm in a typical taqueria in Mexico City, and I love it. The floors are stained cement, the furniture is classic Mexican taco joint, and even the slight wobble on our table added to the authenticity. A napkin under a leg cured it quick, though.
Let's talk Comida (food) now
We started with a couple of items.
Item one was Chorizo con rajas. Which is basically a thick, melted cheese with fresh chorizo and slices of poblano peppers blended in. Perfect with some homemade tortilla chips or a fresh-made flour tortilla.
We also got the guacamole. They make theirs in-house every day, and I have never been disappointed. And those tortilla chips I just mentioned? You won't find these in any grocery store chain, that's for sure. Chips and guac, the perfect starter.
The meals are not your traditional, massive plate of rice and beans and a bucket of tortillas. The focus is on the dish itself, and don't worry, there will be plenty to eat.
I went with the Torta Loca de carnitas. This is basically a Mexican sandwich. Don't let the word "sandwich" fool you, though. This is every bit as legit a torta you can found down in the interior of Mexico herself. And it comes with house-made chips. I almost always only eat half, not so much because it's massive (it is a big meal), but also because I know I'll want more later.
My wife went with the Frijoles con Aguacate tostada. While this is a vegan option, she just really loves La Gloria's bean and guac tostadas.
We also shared a side order of elote. Basically, it's corn, mayo, cotija cheese, and chili. Not too spicy, and it's always the perfect side for nearly any dish on the menu. And again, this brings forth fond memories of Mexican street corn from back when we were there.
Not to be outdone, we ordered a second round of drinks. Me with a beer. There are several on tap and more than a couple of Mexican beer options. I went with Modelo Especial. My wife went with a different margarita, this time the Sangria Swirl Margarita. It's just what you think it is. A frozen marg with a swirl of house-made sangria.
A delicious meal all around.
While I would love to give an update on dessert, there was no more space left. If you know what I mean.
The final bite
The bottom line is La Gloria never disappoints. The food is always fresh and delicious. The drinks are always perfectly mixed and cold.
If you're ever in San Antonio and seek real Mexican-style food, not Tex-Mex, La Gloria is the spot.
Three locations to serve here in the Alamo City.
Locations: La Gloria Pearl, 100 E Grayson St; La Gloria Dominion, 21819 I-10; La Gloria at San Antonio Airport (Departure Terminals)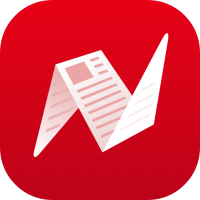 This is original content from NewsBreak's Creator Program. Join today to publish and share your own content.