Nothing is better in Texas than a perfect cut of beef. 
What can I say? After all, this is Texas, and in the Lone Star state we certainly love our meat—especially when it's a fabulous cut prepared by one of your favorite places.
Thankfully, the River City has plenty of steakhouses serving primo cuts of beef. There's one place, in particular, that is my favorite and my family's "go-to" for a great steak and some fantastic cocktails: Kirby's in Stone Oak. 
The menu features all kinds of carnivorous choices, from Tomahawk steak to salmon. Still, if you ask me, there's nothing better than getting your hands on one of their ribeyes or New York strips. 
And they have an extensive wine list that will make any oenophile happy as a Cowboy on his steed.
While there are several steakhouses closer to where we live downtown, it's always a culinary pleasure to head over to Kirby's on the Northside of town.
So let's go grab a steak.
A little about Kirby's
Hands down one of my tops in the city, Kirby's Steakhouse opened up this award-winning restaurant at its Stone Oak location in 2007. 
Serving all-natural, Midwestern, aged prime beef, Kirby's also offers fresh seafood, daily chef features, and a spectacular new and old-world wine collection. Kirby's elegant yet casual atmosphere, excellent service, and prime steaks ranked among San Antonio's best. Still, I'm sure I already said that. 
Inside there are several separate and private dining rooms in case you have a special event or party. Regardless, guests have several seating areas to choose from. Or, it's just as easy to chillax in the lounge and bar area and order food there as well. 
The ambiance
Finding the place is pretty straightforward as it is located right on a pretty popular road in the city.
Generally speaking, my wife and I will grab an Uber or Lyft, mainly because some of their signature cocktails are divine.
If you do drive, though, there is a valet right at the front door for that extra touch of class. For the most part, parking is super easy to find if you're the type who parks yourself.
Entering the restaurant and you'll find the host staff waiting and is always very professional. We usually make a reservation because the place is pretty busy on most days and nights.
Our hostess guided us to our booth, we usually ask for a booth, and we are seated pretty quickly and easily.
The lights are dim but not dark, and the atmosphere is just right for a romantic dinner or even a casual business meal as well. As mentioned, if you're hosting a special event, then a private room may be just the ticket, especially as the lighting in these rooms can be turned brighter.
Our waiter wastes no time and brings over menus as well as ice water.
Let's talk libations now
Kirby's has a full bar, plus numerous wine and beer options.
In fact, when you walk in, you cannot help but notice the glass-enclosed wine cellar right in the center of the restaurant.
Our personal favorites are the martinis. They have several to choose from, and each one is expertly crafted by one of their mixologists. We'll bounce around between a traditional Grey Goose martini, slightly dirty with blue cheese olives. And also the Lemondrop Martini. This one is made with your choice of vodka (we opt for Tito's usually), Paula's TX Lemon, a Splash of Lemonade with a Sugar Rim. I suppose I should clarify that we don't bounce around between the two on one visit; instead, we stick to one type per visit.
If you're a wine lover, you won't be disappointed, and the same for beer. While not a huge beer selection, sometimes a cold brew goes just right with a perfectly cooked steak.
So what's on the menu?
Steak, obviously.
Our waiter read off a few appetizers he recommended, but we already knew what we wanted. Beef Carpaccio. There's is delicious and comes garnished with capers, shallots, White Truffle Oil, and a Dijon cream sauce.
If this isn't your style, go with the fried pickle chips. Unique and really good.
Our main course on this visit was steak and sea bass.
Being a steak guy, I ordered the Prime NY Strip, and my wife opted for the fish.
My steak was medium rare, seasoned like a pro, and cut like butter. What can I say? This is one of the reasons we love it here so much.
My wife's sea bass was, as usual, just to her liking and served at the same time as my steak.
Sides are separate, but one of the dishes Kirby's is known for is their Jalapeño Bacon Mac n Cheese. Truthfully, we can never finish it all, and we take home almost an entire second meal. 
And the cherry on top
Dessert. Oh my, where to begin.
The dessert menu is a totally separate menu with after-dinner cordials. We're not ones to have sherry or Port with dessert, but we do partake in some sweetness.
On this visit, there was carrot cake, and that's what we had. One slice was more than enough for us both, and like our dinner, it was just too much to finish. 
And that's totally OK because I knew what I'd be looking for later on that night.
What they're saying
"Upscale dining and a wonderful experience. The ambiance is what one would expect for this classy restaurant. Breanne was exceptional in every way, offering advice on menu selections and service. Kudos to her. Wine was spot-on with the Angus Ribeye meal. Sea Bass was also exceptional." - Vic L, via TripAdvisor
The final bite
While there are many steak options in the River City, Kirby's has always been consistent, delicious, and frankly one of our go-to restaurants for many years now.
I'd recommend this place for you and anyone else.
Cheers!
Location: 123 N. Loop 1604 E.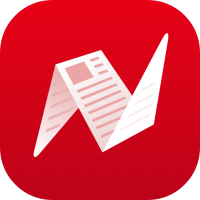 This is original content from NewsBreak's Creator Program. Join today to publish and share your own content.