Looking for a hip, new, excellent upscale bar in the Alamo City to relax with friends or your favorite person?
We've got you covered with San Antonio's latest and most incredible sky-high bar.
Moon's Daughters.
This rooftop bar is situated 20-floors up and overlooks the entire city. With a name inspired by the gods, you'll think that just for a brief section in time, you were in the heavens.
So who better than to check it out and give you a birds-eye view than yours truly. It was high time for a date night, so my wife and I made reservations, dressed up but not too dressed up, and headed to the latest Alamo City hot-spot.
Located inside the new Thompson Hotel and squarely in downtown San Antonio, I'd recommend taking rideshare like Uber or Lyft. Not only because of the convenience of not parking but also because you're definitely going to want to partake in some Moon's Daughters signature libations.
So off we go.
The ambiance
Arriving here was like arriving at any upscale hotel. Attendants greeted our ride, and we were shown right to the main entrance. Entering the Thompson Hotel lobby, you're immediately met with chic decor and a modern flair. The hotel staff guided us to the elevator and simply said, "press 20".
And up we went.
Exiting the 20th floor, you are transported into the bar of the gods. Moon's Daughters. With only one way to go, you enter the large indoor bar and svelte seating area when exiting the elevator. It just so happened we were early enough to not need reservations. Still, on typical evenings it's always a good thing to do.
We chose to sit outside.
All I can say is wow. I've lived in San Antonio for over two decades now, and never have I seen the city from this type of breathtaking vantage point. Our table was on the patio, and right from where we sat, we could see almost literally the entire city from 20 stories up.
Our waitress promptly greeted us, and before we looked at the drink and nosh menu, we simply asked for some cold water. Truth be told, it was because we were still mesmerized by the views.
Being so high up, there was a gentle breeze that kept things comfortable, especially as it was a warm summer evening.
Let's talk libations
The drink menu lists their signature cocktails, and I have to say the names are somewhat endearing. Drinks like "Leo and Behold" are created with Martini Fiero, ginger, strawberry, Mionetto Prosecco, and soda. Sounded perfect for the evening and ambiance.
For those with a traditional tequila temperament, worth trying is the zesty "All That's Nice," made with El Jimador tequila and agave. It's essentially the Moon's Daughters version of a margarita.
My wife and I settled on "All That's Nice" for her and a local IPA for myself.
Neither drink disappointed, and once again, we settled back to take in the scene.
There are additional drinks as well as several more beer options to choose from. In addition, there is a separate wine list for those who prefer a glass of white, red, rose, or bubbles.
With all the scenery and fab drinks, we kind of worked up a little appetite. 
Perfect for some munchies.
And with that comes some nosh
The place was slowly beginning to fill up with an after-work, downtown crowd, and of course, the hotel guests.
Nevertheless, we were looking to take the edge of our grumbling tummies.
The menu is without a doubt Mediterranean-influenced and showcased bites like artichoke hummus, Greek lamb burgers, and/or, if you're up for it, grilled Octopus skewers. I'll admit, it all sounded fantastic, but the octopus was not on our minds that eve.
We went with some shared plates.
We had the Burrata, which is house-made Feta Burrata, their Rooftop Pesto, honey, and Marconas. Also for sharing was the Artichoke Hummus. Complete with Feta, Gordal olives, artichoke chips, and pita. We elected to round it off with an order of roasted beets.
These were the perfect items because they were not overly filling, prepared just right, and honestly left us wanting more.
The menu has many more items, so I'd check it out for more selections.
What they're saying
"Excellent place to have drinks and get a great view of downtown San Antonio. We were warmly greeted in the lobby and taken to the rooftop. Service was excellent. Wine was really good, and we ordered a dessert called "not baklava" that was delicious! Really recommend this place." D. Zamorano, via Restaurantji.com
The final word
Well worth your time and a visit. You don't need to be staying at The Thompson Hotel to enjoy San Antonio's latest gem of a bar.
There's no better way to enjoy great company, smooth drinks, and a view from the stars than here at Moon's Daughters.
See you in the clouds.
Location: 115 Lexington Ave. Walk-ins are accepted but are subject to availability.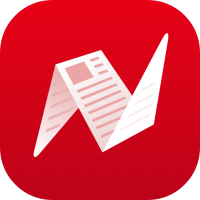 This is original content from NewsBreak's Creator Program. Join today to publish and share your own content.