Walking around The Pearl in San Antonio, one can't help but stare in wonder. It's hard to believe that this place was a thriving brewery producing Pearl beer at one time. And soon after that, it became a run-down, dilapidated eyesore.
Until the revitalization of this area, that's precisely what it was.
So after checking the area out one summer afternoon, it was time for a little snack and cool down. And what better place to find sanctuary than inside Larder.
At its essence, Larder is basically a micro store located inside the Hotel Emma.
But, Larder is not your average convenience store.
The high-end, one could say, gourmet store located inside the Hotel Emma contains a curated list of items. From locally produced items, kitchen tools, specialty cookbooks, an excellent selection of wine and beer, all the way to fresh-made salads and incredible sandwiches. Let's not forget that meats are cured in-house, and the sweets are baked every day. And we top this all off with a coffee bar and baristas that will give any coffee shop a run for its money. 
It's located in one of the USA's top hotels, and it has a professional staff that prepares food for convenience store customers, including chefs who prepare fantastic sandwiches or salads with fresh ingredients. If you're looking for a wine to go with dinner tonight, stop by Larder. Need to grab something as simple as bottled water and a bag of chips. Boom.
Larder has got your back.
So come on in, and let's explore together.
The ambiance
With heavy, hardwood doors and signage that looks like it's straight out of the 1800s, Larder immediately gives off a vibe of history.
And this vibe picks up even more steam as soon as you step in. In fact, you almost feel like you've stepped back into the early days of this historic area. You notice right away the old-school countertops with glass fronts so that you can see exactly what goodies are in store for you. Huge glass cookie jars house fresh-made goodness prepared daily by professional pastry chefs.
Even cooler is that each and every person is greeted by the staff.
While the store has a small footprint, it's a mighty one indeed. With an ample cold drink selection, there's pretty much anything a person needs to quench a thirst on a summer day.
If an adult beverage is more your speed, there's a cooler fully stocked with local and a few notable imported beers. From the iconic Pearl beer (yes, it's being brewed again) all the way to new age IPA's and sours. They've got just about every beer style and palate covered.
Wine?
Yes, please.
A small selection, no doubt, there is still anything you might need for a casual bottle on the grass, to a nice red to pair with dinner. There's also a fridge with a pre-chilled wine selection in case "rose all day" is the plan for your day.
And in case you like ice-cold beer, there's a small ice chest right at the check out for that last minute, grab and go brewski.
Let's talk food now
Remember when I shared that they have chefs for the nom-nom and pastry chefs for the sweets?
Totally authentic, and it shines through in everything you pop into your pie-hole.
Since I've been here several times, my go-to sandwich is the Smoked Salmon Bagel with Cream Cheese. With tomato, shallots, arugula, and capers, this one satisfies every time. Goes great with a perfect espresso and a Topo Chico.
Desserts are aplenty, and there's often something totally unexpected like a freshly made cheesecake or a tres leches. Things that the pastry chef, on a whim, decides to create for the day. 
And then there are the classic cookies. 
If you're here and you go to Larder, then you MUST grab one of their fresh-made daily, from scratch, peanut butter cookies. Please. Trust me on this one. 
In their words
"The service here is friendly and helpful. The coffee is great. You can get Kind bars and other gluten-free items in the shop. They offer small bites and casual food, with a nice seating area outside that always has a nice breeze. If you're looking for a bottle of Veuve Cliquot or any other high-end groceries, this is the place to get them in the Pearl. The coffee is comparable in cost to a Starbucks, and they have a nice range of alternative dairy-free milk options." Anne, via Trip Advisor
I couldn't have said it any better myself.
The final word
Perhaps I'm biased because I'm from here, but Larder is a place you have to drop by if you're here. Whether it's for a cookie, a coffee, or just to pass through, you won't regret popping into Larder when you're in The Pearl District.
Cheers!
Location: 135 E. Grayson St. in the Hotel Emma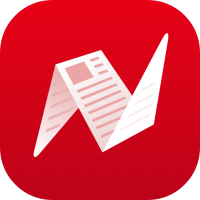 This is original content from NewsBreak's Creator Program. Join today to publish and share your own content.