If you are a foodie and live in San Antonio, you know what we're talking about.
Velvet Taco is the ultimate foodie destination to satisfy your taco cravings! But tacos aren't just for Tuesdays anymore. You can find them every day of the week at Velvet Taco's two locations in San Antonio: The Pearl, and out at The Rim. With a menu filled with tasty twists on Mexican food favorites (think fried avocado), there is something for everyone to enjoy here- even if they're not into tacos.
Not too long ago, my wife and I were meandering around The Pearl, near downtown San Antonio and our home, when the good ole' hunger pangs struck. We'd been to most of the restaurants in the zip code, and when we thought we should try something new. Being that Velvet Taco was the latest restaurant addition to the Pearl, we knew exactly where we were headed.
Velvet Taco at The Pearl is super easy to access. While it is situated about 50 yards outside the Pearl complex, this is actually a huge plus. Parking is easier to find here and is ample. If you happen to be walking on the riverwalk, then Velvet Taco is quite literally just a few stairs above.
There's no reason to not try this place, so let's taco-about it. (Get it?)
The ambiance
Fresh, funky, and super casual are what immediately come to mind. When you walk in, you're immediately faced with a near billboard-sized menu with a breakdown of every taco on the menu. At first, it may seem overwhelming, then after a minute, you realize your mouth is watering, and you want to order one of each.
The names of the tacos are eye-catching, to say the least, and the ingredients are all familiar, with a twist.
The twisty being the combos that comprise each taco.
But we'll get to that in a sec.
Once you figure out the taco or tacos you want, the lines are quick and painless. The staff makes it super simple, quick, and Apple Pay makes check out even more rapid.
Once you enter the seat yourself seating area, you begin to notice and feel the vibe. It has a rockabilly meets the '80s meets funky chef and artist feel...and it works. The music is familiar, and whoever chose the tracks knew precisely what they were doing.
Since this location is literally on the river, you can choose to stay in the A/C indoors or sit outside on the patio overlooking the San Antonio River. Being that it was a hot summer day, we sat indoors. If I was a tourist, I might elect to sit outside and "grin and bear" it simply because the view is really spectacular.
So let's talk tacos
The menu, oh the menu.
From the Chicken & waffle taco, with crisp tenders, peppered bacon, peppercorn gravy, green apple slaw, maple syrup, red chile aioli, chives, waffle tortilla...all the way to the vegan Nashville hot tofu taco, with crispy tofu, napa slaw, ranch crema, house brined pickles, flour tortilla, you can't go wrong.
Seriously.
You can't go wrong.
I elected to try the Cuban pig and the Slow-roasted Angus brisket tacos.
The Cuban pig is stuffed with gruyere cheese, slow-roasted pulled pork, honey ham, peppered bacon, grain mustard, house brined pickles on a crisp flour tortilla. If it sounds like a traditional pressed Cuban sandwich, you'd be correct. Except this one is a taco.
And it rocks.
My second taco was the slow-roasted Angus brisket. With barbacoa style beef brisket, red chile mayo, avocado relish, queso Blanco, micro cilantro, all on a cheese encrusted flour tortilla, you're gonna think you've died and gone to taco heaven.
Delish, to say the least.
My wife and I also ordered the Queso Blanco. Basically, their version of the classic chips and queso, with the Velvet twist. It had Velvet Taco heat sauce, salsa verde, charred tomato salsa, cilantro sprig, and blue tostada chips for dipping. To put it simply, this was worth every scoop.
The libations don't lie
Of course, there were drinks involved.
We kept it very traditional, and my wife ordered a margarita on the rocks. They call it a "Kick A** Margarita," and it def was a really splendid drink. I had a beer on tap. The taps can sometimes change and are dependent on where you live, so check yours out for specifics.
The beer on tap I had was a local IPA and paired perfectly with our meal.
The final bite
There's frankly not much more I can add. Since this visit and write up we've been back, and each time we try a new taco.
If you have a chance to hit up a Velvet Taco, then, by all means, you must stop by.
Velvet taco for the win!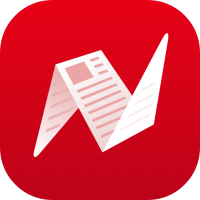 This is original content from NewsBreak's Creator Program. Join today to publish and share your own content.