Nothing goes better with Texas than a perfect cut of meat. I mean, it's Texas; what can I say?
We love meat—especially a fabulous steak.
Thankfully, the Alamo City has plenty of restaurants serving choice cuts of beef. One, in particular, is my favorite place to go for a good steak and some fantastic cocktails: Kirby's in Stone Oak. The menu features all kinds of meats, from Tomahawk steak to salmon, but if you ask me, there's nothing better than getting your hands on one of their ribeyes or New York strips. And they have an extensive wine list that will make any oenophile happy as well!
Ruth's Chris doesn't disappoint, with several locations in town. The steak is always cooked to perfection and comes served with your choice of sides, or stick to the steak. But they have so many other options for you too.
But look, there's too many for me to pick only one, so here's a short and quick list of some of the best steaks San Antonio has to offer.
Ruth's Chris Steak House
One of the nation's best-known, go-to steakhouses, Ruth's Chris, has been in San Antonio for over 20 years now.
The first location remains at Concord Plaza. There are two more around the city to satisfy any steak lover's palate.
Originating in New Orleans back in 1965, Ruth Fertel, the founder, started this gem with her own ideas and recipes. Known not only for its prime cuts, Ruth's Chris is known for and perhaps more so for the way each steak is served.
Sizzling on 500-degree plates.
When it comes to ordering your Ruth's Chris steak, here are two suggestions:
1. Order your steak less rare than you usually do because it continues to cook on the hot plate.
2. And for something extraordinary, order the Oscar-style treatment. The steak is topped with their signature, highly seasoned crab cake and asparagus, then with Hollandaise.
I've followed both these pro-tips and have never been disappointed.
"Quality ingredients, attention to detail, and that special sizzle—it's what we're passionate about—and the reason our steaks are the best you will ever taste," says Lana Duke, Owner.
Location(s): Ruth's Chris River Walk. 600 E. Market St., Ste.; Ruth's Chris Concord Plaza, 7720 Jones-Maltsberger Road; Ruth's Chris The Eilan, 17803 La Cantera Terrace Suite #8110
Myron's Prime Steak House
What makes Myron's a local San Antonio favorite? 
Owner and Creator Bill Been attribute the success of Myron's to the USDA "Chicago Prime" beef, the 1,200-degree double-sided grilling technique, and the secret combination of salts and spices in Myron's Seasoning.
Their first location, in New Braunfels, is booming as an entertainment venue for longtime locals and the local industry folks.
Myron's Prime Steakhouse is open nightly and boasts Chicago prime beef (the top 2% of all prime beef in the United States), a full bar, and an extensive wine list featuring wines by the glass and bottle.
Location(s): 10003 N.W. Military Hwy., Ste. 2101; 136 N. Castell Ave., New Braunfels
Bohanan's Prime Steaks and Seafood
The atmosphere at Bohanan's is part of what makes it unique. While it's situated downtown, inside is quiet, refined, and a whole different vibe that totally completes your dining experience.
"We believe perfect service and perfect food go hand in hand," says Executive Chef/Owner Mark Bohanan.
Bohanan was the first in the city to serve ultra-superb Akaushi beef. This specialty item remains popular with both the curious and the connoisseur. 
The flavor is unique and distinct due to the amount of marbling, and the fat is one of the "healthier" ones. 
While there are literally no bad selections of meat, all the rest are USDA Prime, prepared expertly over a mesquite hardwood grill that the Chef-Owner made himself.
"A Classic Steakhouse Done Right, This Much-Loved Downtown Restaurant Exceeds Expectations With Outstanding Beef And An old-School Vibe." - Zagat Review
Location: 219 E. Houston St.
Fleming's Prime Steak House
The guests' experience is the primary motivator here. Everyone from the chef's, cooks to waitstaff assures you enter and leave satisfied.
The first Fleming's was opened in Newport Beach, California, in 1988 by Paul Fleming and Bill Allen. The vision was to create a unique steakhouse experience emphasizing generous hospitality, an inviting atmosphere, and the finest aged USDA Prime beef. While the 8-ounce filet mignon is the most popular order, the menu is chock full of a meat-lovers dream.
In addition to inspired service and expertly prepared Prime Steak, the founders focused on an exceptional wine selection for guests to explore.
Steaks are seasoned simply with salt and pepper because when you have good ingredients, that's really all you need. Yet sauces remain popular. There are plenty of requests for the classics: béarnaise, Hollandaise, peppercorn, and Madeira, no doubt. Chimichurri is popular too.
Keep an eye out for unique specials like "Tomahawk Tuesdays." And be sure to order the green beans gently sauteed with shitake mushrooms.
Location: 255 E. Basse Road, 210-824-9463 
Kirby's Steakhouse
Hands down one of my top two in the city, Kirby's Steakhouse opened up this award-wining restaurant Stone Oak location in 2007. 
Serving all-natural, Midwestern, aged prime beef, Kirby's also offers fresh seafood, daily chef features, and a spectacular new and old-world wine collection. Kirby's elegant yet casual atmosphere, excellent service, and prime steaks ranked among San Antonio's best. Still, I'm sure I already said that. 
With several separate and private dining rooms, guests have several seating areas to choose from. Or, it's just as easy to chillax in the lounge and bar area and order food there as well. 
Location: 123 N. Loop 1604 E.
The final bite
Steak and San Antonio is a win-win, whether you like it with wine, beer, or a fine cocktail. 
Didn't see your favorite place? Leave us a comment, and we'll get you on the next round.
Cheers!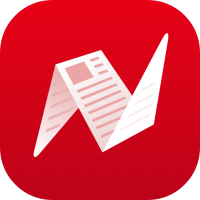 This is original content from NewsBreak's Creator Program. Join today to publish and share your own content.