A super easy side hustle to get into, including which sites to sign up for
I have a full-time job and work on various side hustles. This means learning new skills to monetize can be challenging, especially with the high quality of freelancers in the market already. However, money is still money, and making more of it will help you eventually reach financial freedom.
Earlier this year, I was messaged by someone on Facebook who was looking to make an extra $100 per week. He didn't have any particular skills, nor did he want to learn. But he was willing to try things which was a start.
At the same time, I had just started experimenting with testing and survey websites. These required no skills, so I decided to try set myself a goal of making $100 a week from these websites.
After one month, I reached my goal, hitting $435 at the end of the month. But I didn't stop, and although I had relaxed on accepting every test, I eventually hit $1000 from testing apps and answering surveys.
One of my best tests was making $150 off a 1.5-hour survey study spaced over three days. So let's go through what you should expect from each website (there is a video below if you prefer a live voice).
Respondent
Respondent is one of the best sites to use if you're a working professional in a specific industry. This means you could be a systems engineer, developer, or marketer, for example.
The beauty of this website is you have to verify not only your LinkedIn but also your work email. This means you're not competing against a super large pool of candidates who aren't verified. All you need to do is apply via a screener test, and if accepted, they'll contact you after with details.
Their tests can vary, and I have earned money doing both a live interview and a 3-part survey (as mentioned in the introduction). If you're not comfortable doing live chats and discussions, just apply for ones that say 'unmoderated study.'
Otherwise, they have both one on one interviews and focus groups. You only have ten screeners every 24 hours, so you can't spam every study, so I'd only apply for ones that are relevant to you.
Honestly, it would be tough to use all ten every day, so I'd just do a check every day and participate in the ones you know relate to you.
Askable
Similar to Respondent, Askable also has a ton of 'professional' related studies. However, they also have a lot of random ones that look into consumer behavior.
Some of the recent ones I saw include:
People who purchased alcohol in the last 3 months
People who are part of loyalty programs
People who recently signed up to private healthcare
I recently did a couple of one on ones, and they were great experiences. What's great about Askable is once you finish the study, you immediately get paid to your Paypal. There isn't a delay in getting your money which is always a good thing.
The process is super simple as well. Just apply through the screener and choose the times you're available. If you're accepted, they'll give you a link to join for the confirmed day and time.
Another plus side of Askable is you have unlimited screeners, so you can apply to as many as you like.
Usertesting
Usertesting is slightly different from both Respondent and Askable. If you're into unmoderated studies, this website will be for you.
Unlike the one-on-one format common in the other two websites, Usertesting focuses on 'quick' tests that pay out $10 for the completion of each one.
The process is super simple — you do the screener, and you immediately get taken to the test if approved. This is usually testing another company's application or website but can occasionally be just a survey.
Normally you have to spend at least 10–20 minutes on each test, and once you're done, the $10 gets deposited into your account. You get paid eventually after a few days straight into your PayPal account, so there will be a bit of lag between payments.
Usertesting also has one on one studies as well, but there are far fewer of them on the platform. This is by far the best and consistent earner if you actually have time to do all the tests.
Each day, you get at least 10–20 new ones you can apply for (and you can apply to as many as you like), so if you're diligent, you can easily make $50 a day if you're lucky. Some tests require certain devices, so having a tablet, Android and iPhone will maximize your earning potential.
TryMyUI
This website is similar to Usertesting. It focuses more on the $10 unmoderated studies as opposed to the one-on-one live interviews. However, unlike Usertesting, I've found that there are far fewer tests that are available.
I'd keep an eye out on your emails as this is probably the best way to track new tests as you will get a notification when one does appear.
Like Usertesting, you log in and follow the instructions given and do the test as required. I didn't make as much money off TryMyUI, which is why I left it to the last spot.
There's no excuse to not make extra income
You can sign up for all of these today and start doing tests pretty much as soon as you're set up. This is especially the case if you want to start earning extra income while doing something pretty fun, in my opinion.
Not only that, you don't need to have any special skills and everything is guided.
For myself, I only signed up to 4 main ones (I did sign up to a few others but didn't make any significant money off them) and made $1000 over a few months, which is great money for something so simple.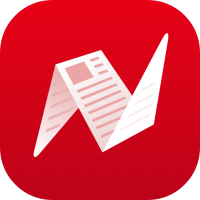 This is original content from NewsBreak's Creator Program. Join today to publish and share your own content.