It's the reality of growing your side hustles
Side hustling has grown in popularity in the last few years. With the pandemic, we've seen more people creating side income sources to help manage financial stability in their everyday lives.
However, the majority of side hustles don't even earn more than $100 a month, according to Side Hustle Nation, with more than 50% earning below this amount.
This makes the hours poured every week into side hustling, almost a second job to make below minimum wage in most cases.
What I've discovered over time, however, is that the ones that are doing well for themselves all have one similar trait.
They are selfish
Before you jump to any conclusions, hear me out.
Although I am a believer in paying it forward and being humble, as a hustler and entrepreneur, you need to find a fine line in providing value back to the community but also being selfish enough, so you don't leave yourself out to dry.
But being selfish has various meanings involved, so let's dig deeper into concepts under this trait.
They always monetize something
I'm all for creating free content and building a community, but the end goal should always be something of monetized value. The best side hustlers are making enough money that they eventually converted it into a full-time gig.
This doesn't always have to require you to sell a product. There are many ways to sell yourself, but making money is a sign that whatever you're doing is working.
Even writing on this platform counts as monetizing something.
Of course, the content should always be relevant to your audience, but you need to be more selfish in monetizing your worth. All the best hustlers out there have monetized their worth in some way, from selling affiliate courses all the way to just selling their freelanced skills.
They always self-promote
Unless you have an audience built up already, self-promoting is necessary when starting off with your side hustles. As much as I hate to say it, self-promoting is part of the game when working on projects or selling yourself as a freelancer.
Even if you have the coolest product or you're the best in a certain skill, if you don't promote your product or skills, no one will know about it. Although there's a fine line in doing it "too much," you need to be comfortable self-promoting yourself on platforms where people know you.
This could mean your Facebook, LinkedIn, or even Instagram profiles. There are also many groups out there that allow for promotions or postings that are gold mines in getting eyeballs on your side hustle venture.
If you're still too shy to do that (which even I am sometimes), instead of directly self-promoting yourself or your product, just ask for feedback or opinions instead.
People love helping others so putting yourself in a more vulnerable position is a trick to self-promoting that is much easier to execute.
They will always put themselves first over others
I am huge on mentoring and helping others. However, to grow your business, it's important to remember that you're the most important part of this equation.
Regardless of your side hustles or businesses, the most important asset is yourself. So taking care of yourself, especially if you're feeling stressed or frustrated, is an essential part of everything.
This is the reason why I personally like to take well-being days off work so I can get a nice little reset every now and then. Don't let others affect you negatively, and focus on what you believe will help grow your business.
This is why the best hustlers out there have stuck to their own values and don't let others drag them down (Elon Musk is one of my favorite examples).
They are always selfish with their time
Along with the previous note, your time should be the more precious thing you have. There isn't enough time in the world to do everything, so make time for what you believe is important.
This goes double for your side hustles, and you should only invest in them if they help you towards your goals. If your goal, for example, is to make X amount a month, then calculate what you need to do with your time to get to that amount.
One of the things I see commonly is people undercharging for their services. Unless you've just started out, don't sell yourself short.
It's why the best hustlers never undercharge for their services, as they know how valuable their time is.
Final Note
Being selfish is an important part of being a hustler and entrepreneur. Some might disagree with this, but I think some of the most successful ones out there know how to be selfish but in the right way and amounts.
Hopefully, this article paints a new perspective to side hustling and that being selfish can be a good thing to help grow yourself into an entrepreneur.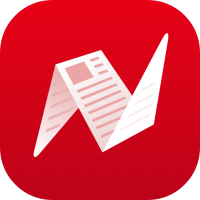 This is original content from NewsBreak's Creator Program. Join today to publish and share your own content.