From inception to launch — a one month challenge
I'm a marketer by day, but I love making and creating things by night. Unfortunately, with my limited technical skills, coding something up from scratch would probably take me years.
This is why I am glad that I live in an era where no code apps are so prevalent in the industry. Every year, these apps improve, allowing for even more complicated software to be built by non-technical folk like myself.
However, as much as this is the case, I have still not solely launched my own application.
This is why I decided to take action and see if I could get a basic application into the market while balancing my other side hustles and a full-time job in a month.
Day one of my journey
Of course, I needed a concept that I could start with. After scouting what no-code app I could build, I decided that a database application would be the easiest.
This meant I just needed an idea.
Fortunately, I came across an idea when I was cleaning out my garage. I had found a few old items, including my old Gameboy and some older games and my copy of the Philosopher's Stone.
I wanted to do a price check of these items and found myself on different sites. Although I got there at the end, I thought that this would be much easier if I could just look up a database with different types of items. This became the basis of my idea.
Next step — figuring out what to use to build it
I actually love Airtable, so my first thought process was putting it together on Airtable and then gating it with an email access form.
I started to put everything on Airtable and began to include tags, sources and, where possible, pricing information.
I soon realized, however, this wasn't the point of my exercise. I needed to build some functionality into this, and using an Airtable wasn't the answer.
I decided to look around, and I found a few no-code tools that could help build my idea. I thought of using Bubble, but the learning curve would be too steep to quickly get something out into the market. I wanted to find something that focused on 'databases' as a foundation, and that's when I found Glide Apps.
Glide Apps is an awesome no-code software that builds applications with Google Sheets as a foundation. However, the issue here was I built my database on Airtable.
Although I could spend some time converting it on Google Sheets, I thought a more straightforward solution would be to use a connector. This is so I could connect an Airtable to Google Sheets and then to Glide Apps without needing to do any converting (just in case I wanted to do some fancier stuff on Airtable later). Fortunately, I managed to find two solutions — using Zapier or Croupier. I ended up picking Croupier since the solution seemed more custom-built for my problem.
Although I finally managed to land on my no-code tech stack, I should have planned it out much earlier before putting things together. This was a classic think before you walk situation, and I could have saved some time had I just planned ahead.
Learning here is if you're looking to build your first no-code application, take some time to figure out what stack you're using, so you don't rush ahead.
Using Product Hunt for my marketing
Building a no-code application is all swell and acceptable, but if you have no launch plan, you're not getting any eyeballs on your project.
Since my runway was very short, I needed to use something to funnel visitors to my landing page quickly.
I decided to use ProductHunt as my primary source of marketing.
Many people use ProductHunt for big launches, but usually, it takes months ahead of time to prepare. This is because, to have an effective launch, connecting with a well-known hunter (someone who has a significant influence on ProductHunt) can be one of the main reasons for getting on the top products of the day and week.
However, I didn't have that luxury since I had less than a month, since I had to launch and hunt the product myself.
I decided to try out Ship
Ship is ProductHunt's early access feature where you can build a landing page, and ProductHunt will help promote it on the platform.
Although I had other platforms like Quora, my newsletter and LinkedIn, I wanted to build a more organic audience from scratch.
This is what my Ship page looked like.
It's a straightforward landing page, and the beauty of this was that I didn't need a complete product ready to create the Ship page. This means you can start collecting subscribers as you work on your product. The only issue was the $59 price point per month which can be quite pricey for some.
However, if you need a landing page, an email collector and sender, and a free promotor, all in one, this might be a good option. Since this was a learning exercise, I decided to give it a go.
With this, I managed to capture 30 organic subscribers from Ship before my launch, which was quite helpful. Since I had a Ship Page, this meant I didn't technically need a website (although I ended up building one on Webflow anyways).
My biggest learning here (as stupid as this is going to sound) is to use the entire month and make sure you use all the tools Ship provides you. My problem was I didn't even utilize the full month subscription as I wanted to get the product out by the month (and I started my ship subscription in the middle).
I think, had I planned day one to start with the Ship subscription, I would have probably nabbed more than 50 subscribers to the product initially.
Additionally, I would recommend not going 'all in' on one platform and trying out a few others. Some that come to mind include Betalist and BetaPage. I also recommend to start connecting with others on forums like IndieHacker so you can build the product together and direct feedback from others.
Using Webflow and putting everything together
As I alluded to before, I still built a landing page on Webflow. The main reason is that Glide Apps didn't allow me to collect email addresses without paying a full subscription, so I decided to use Webflow since I had an account with them.
This also meant I could utilize the website after this one month challenge was over just in case I intended to build it out more. In hindsight, I probably didn't need an extra landing page since I was using ProductHunt. Once again, it's essential to understand your intention and build out a more comprehensive roadmap so you don't waste time working on unneeded things.
After putting the database together over a few weeks, I decided I had enough content and connected it via Glide Apps. I managed to put 500+ listings from various sources while ensuring features like being able to favorite and search for products would work via Glide Apps.
My Launch Day
My goal was to list on Sunday to avoid the bigger listings that happen during the weekdays. I thought it would have a better chance since I wasn't using a big hunter to help promote the product.
However, with such a small following with the product and not a strong enough profile, my launch was underwhelming. It's why many spend months building up hype before the launch rather than doing it abruptly. Ironically, I actually got the day of launch wrong since I live in Australia, and I thought it was the day after (so don't make my dumb mistake!).
This meant my product launched, and I was oblivious that it had been published until a few hours later. However, as I would find, the first few hours are super important as part of your launch since that gives you exposure directly on the home page.
This means I already had screwed the initial part of the launch. To make it easier, I recommend simply just scheduling everything beforehand, so everything launches in one go. You're provided with a link prior to the launch, so you have the chance to plan everything.
After the one month launch, these were my results:
45 Upvotes on ProductHunt
400+ Website Visitors
50+ Sign Ups
I also got clicks and signups from my own newsletter and Quora posting, but I won't post those results here, so I don't dilute the results. My biggest learning here was to really spend some time on your marketing.
Even if I had built the best application ever, it wouldn't mean anything if I didn't create a successful launch plan.
It's much easier when you get a top hunter
Finding a top hunter will make your life a lot easier when launching anything on ProductHunt.
However, hunters don't hunt your product straight away, so you have to plan ahead. Some allow you to submit a form on their website, while others don't have a straightforward process. You can find top hunters on this website, and you can reach out to ones you think could be interested in your product.
Have a pitch ready to go, and of course, provide some incentive to the hunter for hunting your product.
Final Thoughts
It was still super fun to launch a no-code app, and if you're not a technical person, I recommend doing it just to experience the process.
My goal wasn't to make a viral app or even make money. It was more to learn the end to end process of creating, marketing and launching a product to market in a short time frame.
There are definitely some things I would have done differently if I launch another app in the future. This includes just being more careful with the more simple things and planning ahead more as well.
If you like to check it out — here's the link!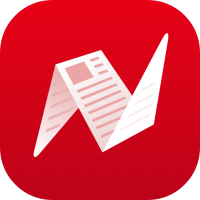 This is original content from NewsBreak's Creator Program. Join today to publish and share your own content.