Insights from leaders like Oprah, Obama, and more.
Most people focus on morning habits, especially having a proper wake-up routine. However, having good habits just before you sleep is also essential to ensure a fresh start the next day.
This could either be as simple as reading or even having a midnight stroll. After all, people with consistent sleep schedules are 1.5 times more likely to feel well-rested during the day.
For me personally, I prefer winding down with some ambient music as I write my to-do list for the next day. I love setting myself up the next day, the day before, and have got into the habit of doing so.
However, everyone has their own routine and habits, so why should you listen to me when you can listen to some of the most successful leaders throughout different industries. These habits can apply to your own schedules, especially if you don't have your own routine yet.
1. Review what you need to do the next day — Obama
Many might be surprised that ex-president Barack Obama was actually a bit of a night owl. Although his wife would be already asleep by 10 pm, he would stay up till 1 am reviewing what he needed to do the next day before winding down.
This meant having absolute privacy and being able to focus on whatever he needed to do (except leave the White House). By the time he woke up in the morning, he already had a jump on what he needed to do on the new day.
"My wife makes fun of how routinized I've become," — Obama
2. Read for an hour — Bill Gates
I've always enjoyed the occasional book, but someone who has been advocating it his whole life is Bill Gates. He estimates that he reads one book a week on average.
He even has a whole section dedicated to books he recommends on his own personal website, Gate's Notes.
One of his nighttime routines is to do at least an hour of reading before going to bed. It's also proven to be mentally beneficial to stimulate your brain through reading. Studies have shown that it could reduce cognitive decline by 32% as you age.
3. Unplug your phone — Sheryl Sandberg and Arianna Huffington
Although Sheryl Sandberg and Arianna Huffington are two of the most successful businesswomen in their respective industries, they both have something else in common.
They both agree that unplugging your phone before going to bed is one of the most crucial night routines you can do.
Not only does it help in reducing distractions that could disturb your sleep, but bright lights on your phone can actually disrupt your sleep patterns. That's why switching your phone off and giving your body time to adjust is important before heading to bed.
4. Get creative — Vera Wang
One of the most iconic fashion icons in the industry, Vera Wang, has her own nighttime schedule that might differ from many others.
In an older interview by Fortune, Vera Wang stated that her bedroom is her sanctuary, that she reviews what her staffers send her in peace.
She also uses the time to get creative, including a fair bit of designing. For many, it might be a surprise that someone might use time at night to be productive, but it's backed by science.
I personally use time at night to work on more creative-focused work, even if it's simply coming up with new ideas to write.
5. Just wind down — Elon Musk
If you know Elon Musk, you know he's a workaholic.
Famed for working more than 120+ hours each week and expecting his employees to do so, he has since become less focused on work and more on his family, especially with Grimes.
"I would just sort of sleep for a few hours, work, sleep for a few hours, work, seven days a week. Some of those days must have been 120 hours, or something nutty." — Musk
He has since reduced those hours to 80–90 hours and spends time winding down watching anime (yup) and listening to history podcasts.
If someone like Musk can wind down, then you can too!
6. They meditate — Oprah
One of the most successful talk show hosts globally, Oprah has since transitioned into other projects.
This has still kept her tremendously busy, so she has her own way of winding down for the night. This involves a focused meditation session before going to sleep.
Meditation has been proven as a way of reducing not only stress but also depression and even anxiety. Even if you don't meditate yourself, there is no denying that it provides excellent health benefits for many people worldwide and even for some of the most influential ones.
7. They have a brisk walk — Joel Gascoigne (Buffer)
You'd be surprised that perhaps doing a bit of exercise before going to sleep might be counterintuitive.
But for Buffer's CEO, this is exactly what he does before winding down for the day. As someone as busy as Joel, he prefers to go for a walk just before bed to work himself into a "state of tiredness."
He specifically focuses on thoughts outside of work so he can enjoy his walk and think of other thoughts.
Final Notes
Many have a routine only for their morning. However, many underestimate the importance of having a nighttime routine to set themselves for the next day.
Hopefully, this article gives you a few ideas you can add to your night routine so you can get into a more positive rhythm during the day.
I personally added reviewing my work the next day into my own schedule every time I head to bed.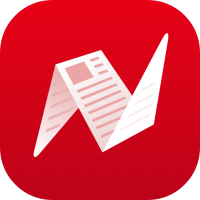 This is original content from NewsBreak's Creator Program. Join today to publish and share your own content.