A story of me and my first trading adventures in my 20s
Disclaimer: This isn't financial advice but my own journey with trading. This is my opinion and my opinion only :)
Like many new things out there, trading stocks can be a daunting activity. For me personally, I've always been a long-term trader, looking at fundamentals and picking out companies I think are undervalued for the long run.
However, like many during COVID-19, trading and the social media hype around it made me re-look at my strategy, and I decided to take on a riskier appetite in trading and looked into shorter-term trades.
My goal was to allocate a small amount of capital from my portfolio and start looking into stocks that I could profit from in a shorter time frame. Day trading was too much for someone balancing full-time work, so instead, I went after a swing trading approach (looking at fundamentals and technicals).
After spending a good month learning technicals, scouting videos on Youtube (and Reddit), and messing around with some paper trading, I decided to test out my strategy with a few trades.
Remember, the majority of my portfolio was still sitting in long positions so this was more fun for me rather than anything else. Also, I'm recounting my story from last year just in case you get confused by some of the dates.
I started with a lithium stock
Lithium stocks are a hot topic right now in 2021, but they were equally hot last year. One of the first stocks I bought was a lithium battery supplier that was getting massive traction from the market.
Many were banking on the hype of an announcement on Battery Day (in 2020), and I had managed to buy in before the stock started to gain more momentum.
Although I was already up, I was greedy, and this became my first crucial mistake; I didn't take any profit. As you might have suspected, when Battery Day rolled over, there was absolutely no news.
The stock crashed — with this, I learned to take profit and not be greedy
It was a spectacular crash, and I didn't have the time to pull out. I submitted a market order (which you should never do in a crash), and I lost around $1000 after panic selling.
I was devasted as if I had not been greedy, I would have been in the green. One of the most important things is understanding when to take profits at what price. It doesn't have to be complicated, and there are many guides out there with different strategies for when to take profit.
With the volatility in the market, I decided to refocus and continue my strategy.
I learned to take profits especially when a stock hit 10% above the original price I bought it at
Of course, everyone is slightly different in this department. No one has the exact same unique trading strategy, so it's up to you to come up with your own.
For me personally, I would start taking profit even if a stock seemed like it would go higher. I would usually focus on taking profit around the 10% mark (sometimes higher / lower), but it also depended on other variables.
It definitely wasn't the best strategy, but I was happy just making a profit. Some stocks did climb higher, but some didn't. But the eventual profit-taking of 10% did add up.
I even put it onto a spreadsheet so I'd feel better with the gradual amounts I earned over time. To be completely honest, I didn't have a great strategy in clearing out my entire position, so I did 33% chunks until I felt like I was ready to exit entirely.
If I wasn't sure the stock would go up anymore, I would even exit an entire position immediately. It worked for me, however, as I managed to choose a great number of winners in my early portfolio.
I also made it a rule not to buy any overbought stock, even if I thought it was going to perform well. I would only buy it when it retracted, even if it meant waiting.
I made close to $10 000 profit before hitting my first underperforming stock
Call it beginner's luck, but I definitely had a good start. It's always nice to see your entire portfolio perform well, but even for the most seasoned traders, you'll always hit an underperforming stock. As a longer-term trader, this is completely fine as you're banking on the stock performing better in the long run.
However, if you're playing the short game, knowing when to drop a stock is also important. You can't be emotional, and you need to know where your exit point is.
For me personally, I definitely get a bit attached to my investments, but it's important to stick to your strategy and drop any underperforming ones and refocus on other investments.
My underperforming stock was a BNPL (buy now pay later). With various poorly timed announcements from the bigger financial giants who stated their interest in entering the same market, this stock was hit especially hard. I decided to cut my loss even though I thought that fundamentally, the stock would be a winner later on.
Checking the stock today, had I not decided to close my position, I would have been down 65%.
It's important to separate emotions from trading
It's a common piece of advice, but for those who do trade, it's something that resonates deeply with every trade you do.
Being able to cut your losses is important, and you can't get emotional and attached to the stock. At the time, even as I shut down my position with the BNPL stock, a part of me still wanted to keep it.
However, I would have been even more in the red had I stuck to my emotions. Even though I am still a complete noob at it, there were a bunch of things I learned during my journey so far.
It's important to stick to your strategy, and it's also essential to understand you won't always pick a winner. Most important of all, only trade what you're comfortable with and never put money you're not willing to lose.
I definitely don't have the best trading strategy, but I'm still glad I made a bit of extra income during the pandemic.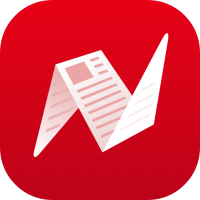 This is original content from NewsBreak's Creator Program. Join today to publish and share your own content.