The tech giant is following in the footsteps of Google and Facebook
Twitter, the social tweeting tech giant, is shutting down its offices after reopening their San Francisco and New York offices only two weeks ago. This decision was based on recent CDC guidelines, which recommended that fully vaccinated people begin wearing masks indoors with high COVID transmission rates. This is mainly because of how contagious the Delta strain has been.
This guideline was on the back of the fact that many employers plan to bring workers back to the office and with the Delta strain potentially causing a resurgence of cases.
"Twitter has made the decision to close our opened offices in New York and San Francisco as well as pause future office reopenings, effective immediately. We're continuing to closely monitor local conditions and make necessary changes that prioritize the health and safety of our Tweeps," the spokesperson added.
Twitter had re-opened their offices on July 12th and will now immediately shut them down. Earlier, Google CEO Sundar Pichai announced that employees would need to be vaccinated before returning to offices. For the majority of the workers, this means extended work from home policies through to October 18th.
The CDC recommended this on Tuesday, where it stated that some vaccinated people could be carrying higher levels of the virus and could transmit it to others still.
"This pandemic continues to pose a serious threat to the health of all Americans," CDC Director Rochelle Walensky told reporters on a call. "Today, we have new science related to the delta variant that requires us to update the guidance regarding what you can do when you are fully vaccinated."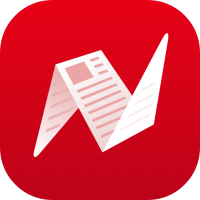 This is original content from NewsBreak's Creator Program. Join today to publish and share your own content.