Drivers might soon need to pay a fee to enter downtown on weekdays
Traffic has always been a pain in San Francisco, especially during peak hours. With the new proposed plan, drivers who earn a high income of above $100K will have to pay a fee of $6.50 when entering the downtown area on weekdays.
This plan, drawn up by the San Francisco Municipal Transportation Agency, will help manage traffic during peak hours. The current congestion zone considered with the proposal would include Chinatown, Financial District, South of Market, and Tenderloin. This might also extend to Mission Bay and the Northern parts of Broadway.
Drivers will pay a fee when entering the boundary below. This is just an example, but it gives an idea of how it will help to unclog congestion in busy areas during peak hours.
Not only will it help manage traffic, but according to the SFMTA, it will:
This plan will help protect low-income drivers as well as provide different discounts for low-medium earners. Of course, there are other exclusion conditions, including if there are already residents in the area or drivers who already paid a toll to get into the city.
Even though the plan has already gone underway and studies have been made, it's predicted by the SFMTA that it will take at least five years to prepare and execute the congestion plan. Cities from other countries have already implemented a similar system, including Milan, Singapore, and London.
It will be interesting to see how this will work overtime and if people will exploit any potential loopholes this might bring out as well.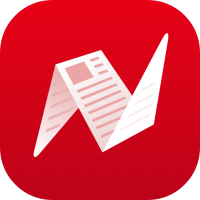 This is original content from NewsBreak's Creator Program. Join today to publish and share your own content.