With many companies in the valley going virtual, don't work alone
You spend a third of your life working, so why not spend it with the people you enjoy the most? I remember when I first started my full-time job. I was a newly-shorn graduate at a large enterprise company and was paired with others in a similar boat, fresh out of university and keen to learn what it was like taking on adulting.
Roughly six months into the job, I found myself stranded with a manager I could barely stand, and my work situation became a struggle. But what got me through it were the close work friendships I had formed, many of whom I'm still in touch with to this very day, despite leaving the company. Unlike your friends outside of work, they understand the internal struggles and your working conditions and can offer effective support and advice.
Having best friends at work can improve your experience and performance in many other aspects. And I'm not just speaking from my own experience. Research shows the positive correlation between having a work bestie to confide in and an increased amount of effort put into your job.
According to a Gallup survey, "women who strongly agree they have a best friend at work are more than twice as likely to be engaged (63%) compared with the women who say otherwise (29%)."
With many startups and businesses going to a distributed or virtual work environment within San Francisco, it's important to finding and nurturing friendships. With many employees stuck at home for the near future, and workplaces considering implementing forms of hybrid working, we are spending more time than ever online. With the continued lack of face-to-face time and touch-points that occur in the office environment, virtual work friendships need to become a work-from-home priority.
Let's take a more in-depth look at why it's meaningful to have a virtual work bestie.
Employees with work besties report feeling more connected to their company
Sometimes you just need to get out of the office and grab a coffee with a colleague to hash out a work issue. Pre-Covid, this was simple enough, but with many companies still shuttered, and the office now your kitchen table, this has become near impossible.
Over the past year, I've relied on Zoom coffee meetings to catch-up and socialize. Of course, you can do this with friends, but there are some things that only a work friend would understand (especially related to the company you're working at). Even though it's all virtual, I've found these informal meetings to be super helpful and have received great advice even if I am just ranting about something.
Having a work bestie results in a more positive inner work life, leading to stronger motivation for work and more positive perceptions of the company.
Work friendships have a longer shelf-life than you think
For many, work relationships are nothing more than acquaintances. While this mentality could work in a physical work environment, a lack of real friendship can be challenging for those working remotely, potentially leading to loneliness, or feeling like you have a lack of support at work.
Even if you love your job and feel you're coping fine with work-besties, having people you care about around you naturally brings out the best of you. Your work friends could turn into personal friends or in some cases valuable connections for you even if you leave the company. This could be helpful later down the road when new opportunities arise. LinkedIn reported that over half of employees keep in touch with their former co-workers, leading to future employment opportunities. Most of my employment opportunities have been from connections from previous jobs.
It helps promote open collaboration and communication
According to Salesforce, 86% of employees and executives cite that lack of collaboration or ineffective communication opens up the possibility of more workplace failures. When working alone, these key opportunities to collaborate can be reduced, and communication can be more challenging. It's important you break through this isolation and form some virtual relationships.
Having work friends means you're able to seek advice without feeling judged or perceived as a poor performer. It allows for more transparency, honesty, and improved feedback loops. Sometimes that extra piece of feedback could mean the difference between mediocre and amazing work.
There's also a strong case to be made that having close work friends you trust encourages you to not only be more creative and uninhibited in sharing your ideas but fostering cross-functional collaboration. Colleagues from different teams could offer insights that you might not have spotted. As more and more companies decide to embrace a distributed workforce, having virtual friendships becomes even more valuable.
Most importantly, it makes you happy
A study by Officevibe found that 70% of employees say friends at work are the most crucial element to a happy working life.
When you have someone you're close with at work, apart from all the reasons just listed, we are just genuinely happy to be around them, making working a lot easier. Being able to stay happy will contribute to any success, especially with how you radiate to others, and a virtual work best friend will do precisely that.
In a study done by Tel Aviv University, researchers looked at the major impacts of health within workers. They found that having support from co-workers was far more important than their boss's behavior or even their work environment.
With many in lockdowns or working remotely, we need some support in our life at work, and having a virtual work friend is more important than ever. We spend a tremendous amount of time dealing with both the joys and stresses of working. The beauty of virtual is that even if your friends do leave, you're still able to catch up over calls.
Even with the recent lockdown here in Sydney, I still keep in touch with both current and ex-work friends over calls worldwide. This has helped me immensely with my mental health and wellbeing. These catch-ups are usually informal and give me an avenue to talk about whatever I want, including work if need be. As we move towards a more virtual workforce — or at the very least a hybrid one — sometimes you just need a voice to talk to.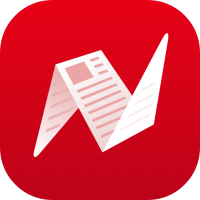 This is original content from NewsBreak's Creator Program. Join today to publish and share your own content.