Big news for this San Francisco-based cybersecurity company
Cybersecurity is one of the hottest topics right now. With threats and attacks coming left and right for companies, businesses need to step up to secure their data as well as their own customers. This shows in the amount of money being placed into the sector, which reached $11.4 billion in 2020, a 50% increase from 2018.
Additionally. the fast adoption of cloud computing with companies like Microsoft and AWS has also created a new wave of threats from cybercriminals. On top of this, with COVID-19, we have seen a huge influx of remote working practices and movements as more companies go virtual.
RiskIQ is one of the hottest startups involved in helping detect phishing, fraud, malware, and other online threats. This cloud-based startup launched in 2009 in San Francisco and have since gone through four funding rounds with a total funding amount of $83M raised.
With its technology, RiskIQ is used by 8/10 of the largest financial institutions in the US, with software tailored for enterprise businesses looking to secure their cloud environment.
How does RiskIQ work with Microsoft?
RiskIQ helps specifically map out customer's visibility into assets, devices, and services that can be accessed outside of the company's own firewall. By discovering and identifying these assets, RiskIQ helps lock them down, which limits the potential attack options by cybersecurity criminals.
This deal will cement RiskIQ into Microsoft's own core products, increasing the tech giant's view of global threats. This comes at a time when many companies are going more remote or virtual, as mentioned, which has increased the likelihood of attacks.
"RiskIQ helps customers discover and assess the security of their entire enterprise attack surface — in the Microsoft cloud, AWS, other clouds, on-premises, and from their supply chain. With more than a decade of experience scanning and analyzing the internet, RiskIQ can help enterprises identify and remediate vulnerable assets before an attacker can capitalize on them." - Eric Doerr, VP of Cloud Security at Microsoft
Although the confirmation that RiskIQ will be acquired for $500 million is in the market by Bloomberg, it is still unsure what the real terms of the deal are since Microsoft has not confirmed anything. RiskIQ's own CEO and co-founder Elias Manousos however is thrilled by the acquisition as he transitions the company into the tech giant's hands.
It's an exciting time for the cybersecurity landscape, and it definitely won't be the only big acquisition in the sector in 2021.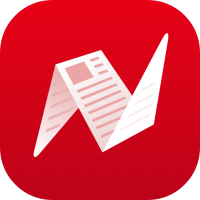 This is original content from NewsBreak's Creator Program. Join today to publish and share your own content.