Mortgages are a big business, and Blend shows why
If you've bought a place recently and went through a digital process, Blend would most likely have been the software that was powering the platform you submitted your documents through.
Blend was founded in 2012in San Francisco and has grown into a leader within the mortgage fintech industry. One of the advantages of the company is its white-label product. White label products are produced by one company and can be re-branded by another to make it appear as their own product.
This is extremely common, especially with businesses that don't create their own products. This might be because they focus specifically on selling or setting up a partner business. In this case, the banks save on costs and resources, so they don't have to build their own platform.
It's currently powering many bank's application processes, including Well Fargo and U.S. Bank.
It made its debut as a public company on Friday 17th July, trading at a price of $21.70 at the end of the day. Blend currently processes over $5 billion in mortgages and consumer products every day. These are huge numbers, especially because these will go up in time as it evolves its platform.
"One of the things about financial services is that it's still mostly powered by paper. So a lot of Blend's growth is just going deeper into this process that we got started in years ago," Ghamsuri said. As mentioned above, the company started out with its mortgage product but just keeps adding to it. Today, it also powers other loans such as auto, personal and home equity. --Ghamsuri, founder of Blend
Blend is focusing on getting its own customers up to speed quickly so they can launch on top of their platform in days and not months. This means banks that could take years to build their own and set it up within their own systems can do it in days instead. With a more digital world and with finance still a huge paper industry, Ghamsuri sees potential in growing the company into more than just a white-label mortgage product.
In such a competitive landscape, Blend aims to differentiate itself from competitors by focusing on areas that could be disrupted. With so many opportunities, Blend is looking to revolutionize the consumer banking industry in the back end.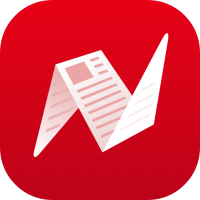 This is original content from NewsBreak's Creator Program. Join today to publish and share your own content.