Some of these startups focused on survival while others found new business opportunities
The pandemic has caused widespread panic for startups, with many needing to lay off large parts of their workforce and some even needing to close shop.
Many startups, especially in industries like travel, have since needed to pivot to remain relevant to the current market conditions.
Some have also taken advantage of the situation and innovated their products to help solve a problem within the current environment.
In this list, we explore five startups that have managed to pivot successfully, especially during a time of uncertainty.
Athena Security
Founded in 2017 in Austin Texas, Athena Security's focus initially was to help with gun detection through computer vision AI technology. Even with raising 5.6 million dollars, Athena Security is up against much well-funded businesses in a very crowded market.
With COVID-19 hitting the world, they found an opportunity to shift their focus into a fever detection system. This Austin-based startup is now using thermal imaging cameras to help detect a thousand people per hour and lets admins know if those walking through have a fever or not.
"What happens is you put the camera through an entrance-way, people walk in and it tells their temperature," said Athena co-founder Christopher Ciabarra. "After it finds a temperature above 99 degrees, it sets the alarm and it will send it to the app."
Although their original technology's purpose was to identify concealed guns, this pivot has opened a new set of doors for their business.
With this technology, you don't need multiple people to sit across entrances and scan people by the minute, a task that is already labor and cost-intensive. Instead, their thermal cameras can identify temperatures and helps set alarms for those who might potentially be sick.
Room
One of the most annoying parts of working in an office (at least in my opinion) are noisy colleagues. This is especially distracting when you're trying to get work done with an approaching deadline.
Room started off building private semi-sound-proof phone booths for noisy businesses. Some of their most notable clients include NASA and Nike, as well as a bunch of other tech companies.
With many countries enforcing lockdown procedures, many companies had no reason to invest in office equipment and facilities. This drop in demand led to Room rethinking quickly and pivoting to a new idea based on their original booth ideas.
This led them to embark on a "one-week sprint" to see what they could come up with.
This led to a pivot of a new booth idea with a focus on the pandemic.
These new booths are now being used in medical facilities where healthcare workers can safely work behind a plexiglass wall, minimizing the exposure to the virus.
These walls are also easily disinfectable and are now being shipped across the world to hospitals in the UK, France, Mexico, and Canada.
Pluto
Pluto is a startup that focused on providing travel insurance for millennials.
In a very candid blog post, Pluto made it clear that if they stuck to their current path, they would be out of business once their runway was used up.
Travel insurance is no longer being bought, and won't be until travel bookings return to normal. We've modelled a few worst-case scenarios to see the long term impacts on our sales figures.
Their focus now is "cash preservation," which means turning off all paid acquisition avenues as well as anything else that isn't business essential. They also decided to pivot into other opportunities that helped open new doors for their business.
Their two focuses are now around:
Pluto Pinboard
This new product will focus on bringing users together and share travel recommendations and tips to make sure their next trip will be great.
Bringing travel home
Every week, Pluto is looking to bring new experiences in the comfort of everyone's home in a "bring travel home" series. In a way, it's allowing people to indulge in a variety of experiences without needing to do the traveling for it.
Although these pivots are not necessarily income-driven, what Pilot is doing is ensuring the company's longevity by enabling users to still connect with each other.
With this new focus and a plan to survive the long run, Pluto has not needed to let go of any of their workforce which in my books, a success to an otherwise fragile industry.
Pluto even recently funded a new round through crowd-funding, adding more cash to the bank.
Encore Music
Many industries like tourism have been impacted worldwide, and the effects are apparent.
But for some, the impact has been less known.
For the music industry, the coronavirus has struck hard, with concerts and gigs being canceled worldwide. This has forced many artists to find other methods of income to get by.
Encore, a startup based in the UK, was originally a platform to help musicians book events across the country. They have now pivoted into a product that helps create personalized music videos that you can send to friends and family.
These so-called "music messages" allow users to scout from a pool of over 20, 000 musicians to help perform a song of their choosing.
"Even if you can't be with them in person, show a loved one you care about them by sending them a personalised song they can keep forever," Encore's website reads. "By purchasing a video you're helping support musicians who can no longer earn a living from live performance."
This could be as simple as a birthday message to more complex scenarios.
This pivot has not only helped this startup to survive but also assist musicians all across the country and the world as well.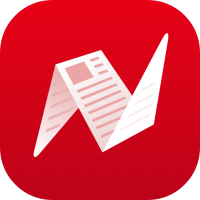 This is original content from NewsBreak's Creator Program. Join today to publish and share your own content.