I always thought I was a talentless person. Though I was good at academics in school that wasn't any talent, right? By talent, it means something exceptional like singing, dancing, sport etc. I could only study well and get good marks in exams.
Although I enjoyed writing in both my mother tongue (Hindi) and English, and always got good marks in essays and story writing, I never considered it as a talent. Then, with time, I graduated in the science stream and my love of writing was forgotten.
I was always very ambitious and wanted to make a successful career for myself. But destiny had other plans for me and I couldn't achieve my dreams. But lack of any personal identity other than my husband's wife and my kids' mother, disturbed me always at the back of my mind.
After a gap of almost 18 years of doing nothing but household chores, I decided one day to explore my love of writing again. Taking advice from a blogger friend of mine, I made a blog at Blogspot and wrote a few stories related to my experiences and shared them on my social media.
I was hesitant at first because I was writing after a long time, though am an avid reader and have read thousands of books till now. This hobby of mine helped me in writing too. I could easily write and express my thoughts in a clear and easy manner. My first two stories were loved by everyone and I was thrilled by the results, my both stories got almost 200 views in two days each, which was great for a first-time writer like me.
Writing on Blogspot was very easy, it required little formatting and themes were easy to apply. But after my third post, I felt the need to have my own website. It was like living in someone else's house on rent and I wanted my own space and freedom.
I started googling and soon gathered enough information to begin building my website to give my thoughts a sweet and loving home. Almost all the successful writers recommended WordPress for website formation and Bluehost for hosting services. I chose the basic plan because I wasn't sure if I would be able to understand everything and didn't want to invest too much in the beginning lest I abandon it in middle(a decision I regret today).
With high hopes, I wrote a new story and started exploring different plugins and other formatting options. But very soon, I understood that it wasn't as easy as I had thought in the beginning. I couldn't even apply themes and didn't understand what each theme did to my page! Within 3 days, I was ready to leave my dream of becoming a blogger because couldn't understand even the basics of creating a page. I was crestfallen, but that night I wasn't able to sleep, my failure kept me awake through the night. The next morning brought new hope and strong determination.
I spend the whole day searching the net for every information and tutorial on WordPress. I watched countless videos teaching how to set up and configure security settings. Then installed essential plugins. Choosing a theme was difficult because I wasn't sure how the theme changed the look of a page.
But gradually with the help of greatest teacher of our time: Google, I was able to create a simple but functional website. All my links were working properly! That was a very big thing for me.
My website looked so beautiful to me every time I logged on to my home page. It was a great accomplishment in my eyes. It was something I had created and I felt the same as I felt after my kids were born. Just like a baby, I had nurtured and created this website slowly and lovingly.
Now, after this, I started searching the net for ways to increase traffic and stumbled upon a course to become a freelance writer. I was surprised to learn that writing can be a full time earning job too!
I always thought that writing is something people do in their free time as a hobby.
That course gave me the confidence to start sending pitches and when my first one was accepted, I was thrilled. Though it wasn't very high paying still it was a starting. I knew then that now nothing can stop me from achieving my dreams.
Why Am I Telling My Story?
So, why am I so eager to tell my story? There are many lessons which can be learnt by it.
First thing, that no one is talentless. Everyone has something unique which sets them apart from others. We just have to explore ourselves to learn what we are good at. If we are able to combine our passion with work, nothing can be better than that.
Secondly, never give up. Obstacles should serve to make your determination strong and not otherwise. God has given man what he hasn't given to anyone else on this earth: brain and willpower. We just have to make use of these two to get the most out of life.
Thirdly, and the most important thing is Google. How can I forget to thank my ultimate teacher! All the answers are on google. I owe all my success to it, whenever I got stuck somewhere I just had to write the right keywords and bingo! Google will give me everything I wanted to know.
Never stop dreaming and don't be shy of dreaming big! A famous scientist from India, Dr A.P.J. Abdul Kalam has rightly said:
DREAM is not what you see in sleep, DREAM is something which doesn't let you sleep.
This is totally true in my case. Until and unless my website wasn't live and working properly, I couldn't sleep properly at night.
Now, finally, for the first time in my life, I have an identity of my own and it really means a lot.
So, this is my story and although it's only a few months since I started writing, I'm enjoying it immensely and take pride in telling everyone that I'm a Writer.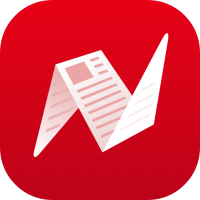 This is original content from NewsBreak's Creator Program. Join today to publish and share your own content.