Last year, in April, when the whole world was fighting the worst pandemic of the century and was in complete lockdown, three angels visited us. A litter of newborn kittens was abandoned by their mother in my neighbour's backyard. The neighbor tried but was unable to look after the ever-demanding babies.
Orphaned Kittens
I took them in after learning of their plight. At first, I planned on keeping them for a short while until I found a shelter ready to take them in. But it soon became evident that all the shelters in my city were already overpopulated with unwanted cats and dogs. No one was ready to take responsibility for three infant kittens. However, a few shelter workers instructed me on how to take care of such young kittens.
I realized that now they were my responsibility, and I couldn't just leave them to their fate outside. Slowly, we became so attached to them that we couldn't think of giving them away. My younger daughter named them Oreo, Brownie, and Cookie. There was nothing to do because of the corona, so it was great entertainment having those furballs at home with kids.
The hard realization
Because of the situation worldwide, we couldn't travel the whole year, so it never crossed our minds what we'll do with the cats when we do travel. This year in March, we finally visited our family in India for two weeks. Then for the first time, the problem of their boarding arose. We had to spend a lot of money on the three of them.
We never intended to keep them forever, though we had done vaccination and spaying for all of them. But after coming back from our travels, my husband and I decided that now is the time to give them up.
Time for action
I put them for adoption in various Facebook groups. A few people enquired, and after a few days, a lady was ready to adopt two of them for her two male cats. I tried to persuade her to take all three of them because they had lived and played together since birth. But she made it clear that she wanted only two.
Some of my friends advised that cats are very adjustable and are not that affectionate towards their owners. They only want food and comfort, so it won't be a problem even if they are separated. After thinking a lot, we decided to give up two of them and search for someone else for our third one.
The D-Day arrived too soon
The lady came the next day and took Brownie and Cookie. At first, Oreo didn't understand that they were gone. She slept through the day, and I assumed it was really true that cats have no feeling and affection. But in the evening, she started searching for her sisters. She looked in all the rooms and the backyard, all the while meowing. When she couldn't find them, she came to me and started meowing as if asking, "Where are my sisters?"
I was sad, but my husband said that it's OK. Maybe in a day or two, she'll be adjusted. Just then, I got a message from that lady that Cookie and Brownie were terrified at her home and were hiding beneath her bed. She also said that they didn't eat anything. Now I got worried. I never expected this. I know it was stupid to think that I can just uproot the cats and plant them somewhere else, and they'll be fine immediately.
That night Oreo didn't sleep in her room and meowed a lot. I had to bring her to my room, and there she slept with me on my bed. The next morning I messaged to enquire about Cookie and Brownie. She replied that they both are still under her bed and not eating, although she had sent her old cats to her friend's house until my cats adjusted.
That day went by with Oreo crying continuously and my daughters sulking. I was also missing them badly. All three cats used to play and chase each other all day. They had been so happy.
True love wins at last
On the third day, my resolve started getting weak. I decided that if conditions don't improve, I'll bring them back. Brownie hadn't eaten anything, and Cookie only ate a little. At home, Oreo was also no better. She was still searching for them, but now there was a defeated look on her face. She didn't try to ask me anything but looked too sad. My heart was breaking.
By evening I decided it's enough and called to inform the woman that I was coming to pick up the cats. She got ready immediately because Cookie and Brownie were no better. When I reached her house, she was outside with both the cats in the cage. Upon hearing my voice, both started meowing loudly. It was as if they were complaining, "Where did you leave us?"
I touched them through the cage, and they purred loudly. I thanked her for taking care of them and started for home. But there was another drama waiting to unfold there.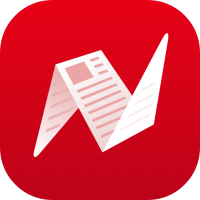 A twist in the tail
I expected a full-on loving and dramatic meeting of my cats. Oreo came running on hearing their sound. But when they came outside the cage, she sniffed them and immediately started hissing at them. Then she ran away. I couldn't understand what happened.
Both Cookie and Brownie were very happy about coming back to their home. They enjoyed a lot of pets and hugs from us, and both ate heartily. We were delighted to have them back. But Oreo didn't come near them. Cookie tried approaching her many times, but she just hissed and became aggressive. She even tried to hit them with her paws! It was as if she didn't recognize them. They both were unknown cats for her.
I googled and found out that because of going to another house, Cookie and Brownie had picked up other humans' and cats' smells which was confusing for Oreo. That night again, she didn't sleep in her room.
The next morning I gave all three of them a bath hoping that the foreign smell would go away. But it didn't help. Still, Oreo was wary of them. By this time, Cookie and Brownie started getting afraid of her aggressiveness. I feared what would happen.
On the third day, finally, Oreo went near them and started playing. Then I took a sigh of relief. At last, I had got my little family back. All of them played together again. I promised myself that I'd never give them away, and now they are a part of our family forever. Unknowingly, we all had become so close to each other that now we can't be separated.
Some takeaways from my experience
Cats are as affectionate and loving as any other animal. It's a misconception that they are selfish and uncaring beings. I witnessed my cats' true love and care towards each other and us, too.
It's important to think about the consequences of rehoming our pets and the effect it'll have on them and us. They are not just toys to play with, and when we get bored, to replace and forget. No, they are family.
Facebook is not the place to search for a new home for our beloved pets. We don't know anything about strangers who consider adoption. In my case, I was lucky, but the chances are that your pet, whom you raised with love, might end up in the wrong hands. The new owner may or may not care for them as you have. It'll have a major effect on the animal's psyche, and their personalities might change.
Just like we have to work hard on maintaining relationships and family, we also have to look after our pets without feeling that we are doing them a favour. They should never be looked upon as some burden. Whatever we do for them, they give back much more in unconditional love and affection.
Previously, my husband and kids complained of cat hair all over. I, too, complained while cleaning litter and selecting their food. Did I tell you that they are very picky eaters? We rotate among at least 3–4 cat food brands every day. But after giving them away, I realized that we were not doing them any favours.
By caring for them, we were getting lots of pure and unadulterated love. This incident made us aware of how connected we all are. I guess now we are stuck with the cats forever.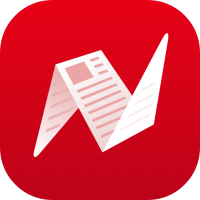 This is original content from NewsBreak's Creator Program. Join today to publish and share your own content.