How many times have you wondered what would work better for me from yoga vs gym? While we keep hearing the benefits of Yoga and how good it is for our external as well as inner health, exercising in a gym with Aerobics or Zumba classes have their own benefits.
I have been regular with a workout for the last many years engaging in one or the other form according to suitability and accessibility to me. Started with regular cardio in my building gym in Mumbai after my first daughter started with school. Normal treadmill, cross trainer and cycling along with some floor exercise worked just fine for me. Over time, I switched over to aerobics then yoga and then again to aerobics.
While I enjoyed every form of workout, gradually I was able to understand the benefits of each form of exercise. Today, I want to tell you about the difference, advantages and disadvantages of all three main forms namely: Yoga, Gym and Aerobics/Zumba. Then accordingly you can decide which will work best for you and your body. Let's have a look between yoga vs gym
YOGA
Yoga is known to Indians since ancient times but in recent years it has made its presence felt all over the world. Everyone is talking about the huge health benefits of Yoga. A special day is devoted to Yoga, 21st June as World Yoga Day. So, we'll first talk about its benefits and advantages.
Advantages
1. Yoga is associated with both external and internal health. It focuses on correct breathing throughout the asanas which are not done in any other form of exercise. Because of this, our whole body gets involved in the workout and breathing becomes steady and deep so the whole experience becomes a relaxing one.
2. It can be done in the comfort of our home without any special equipment. Just a yoga mat is sufficient. Though, I strongly recommend starting with a professional and experienced teacher to learn about correct posture. Afterwards when you are comfortable and know everything about the asanas then you can continue in your home.
3. Special breathing exercises like Anulom Vilom, Kapalbhati and Bhramari helps with our breathing disorders and have the power to cure even Asthma. I'm a fitting example of this. I cured my Asthma through yoga and these breathing exercises.
People having nose allergies with sneezing and runny nose can benefit immensely from these special techniques if done regularly.
I recommend doing these exercises every day even if you don't have any problems because it'll prevent any disease affecting you in future. Encourage your children to do it too every day. These are the ultimate immunity boosters.
4. Yoga increases the flexibility and stamina of our bodies. Maintaining an asana requires a lot of stamina and willpower. Our body becomes flexible and we are relieved of various pains and discomforts inside us.
Disadvantages
Although there are no disadvantages of practising Yoga, some people may find it boring and monotonous. It also takes a lot of time to provide results. By the time, yoga starts showing effect, people get bored and move on to another platform. It requires more consistency and discipline than any other workout.
The time to practice yoga is also a concern for many. It's best to do it on empty stomach, so early morning is the ideal time. But not everyone is a morning person and likes to wake up early. Moreover, for ladies, morning means chaos: preparing and sending kids to school, then start preparation for the husband's office. By the time they are free, it's late and hunger takes over. So again, the workout is neglected. I recommend practising yoga in the evening, 4–5 hours after lunch.
Yoga is like Homeopathic medicine, it takes longer to work but has no side effects and cures from inside.
Gym/Aerobics
The workout which we normally carry out in a gym like a treadmill, cross trainer, cycling, weights etc works for most people. These exercises done regularly with a healthy diet will definitely work for you.
Aerobics and Zumba are other great forms. They are fun to do and so more and more people get attracted.
Advantages
1. Special classes like Zumba and aerobics use fast music with exercise and so it becomes exciting and fun. Every day the module is changed too so our bodies don't get habitual and weight loss is optimal.
2. We can make new friends or go together with our buddies. The classes become our everyday socialization and we look forward to meeting our friends and thus become regular in class. And with any health regime, regularity is the key.
3. Weight loss and inch loss is quite fast so we see results within 1–2 months and get motivated and continue. Also, a feeling of healthy competition makes us push our bodies beyond our comfort levels.
Although it's recommended not to push your body too much, it's also true that we have to push our bodies every day to get results. But you should know your body's limits and respect it. Give it some time and it'll come to terms with your demands.
Disadvantages
1. Biggest disadvantage is that it can't be done at home. The gym requires equipment that can't be purchased by everyone. Although there are many YouTube tutorials for aerobics but still doing it in a proper class with friends is always better. It's very boring doing alone at home and chances are you will quit it soon.
2. Compared to yoga, exercise does not increase our flexibility much. Stamina gets build-up for sure, but flexibility is more in Yoga.
3. Since these forms do not take correct breathing into account (the instructor doesn't tell you to inhale or exhale for all the steps), we soon become breathless and have to stop. It becomes better with time and then you can continue for the whole class with ease.
But contrary to Yoga, where you feel rejuvenated and relaxed after the session, you feel exhausted and breathless after a typical one-hour aerobics class.
What Should You Choose?
So, after discussing all the points, you should by now be able to choose yoga vs gym. I just want to say a few words more. Depending on what's your goal, you should choose the workout.
If you want to lose weight fast, then go for a heavy workout combined with a healthy and non-oily diet. You can eat whatever homemade food you are used to since your childhood. Studies show that the homemade traditional diet followed at your home through which you grew up never harm anyone. You can follow that diet freely without any tension. Small changes like switching to multigrain or brown bread instead of white, low-fat milk/curd, less sugar or better opt for jaggery in place of sugar, goes a long way in the journey of healthy living.
Now, if you are already healthy and have optimum weight according to your age and height and just want to lead a healthy life free of diseases then Yoga is the answer for you. Practice it every day and be carefree about your health and you will never have to visit the doctor again!
For most people, however, a combination of both Yoga and exercise works wonders. Simple breathing exercises combined with Surya Namaskar (at least 6 rounds daily) and a heavy workout for an hour is enough for almost everybody. Combine this with a healthy diet and voila! you have a great body free of any disease and ailments.
Happy exercising folks 😊. Good luck 👍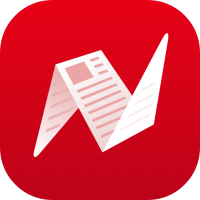 This is original content from NewsBreak's Creator Program. Join today to publish and share your own content.