The Publication of this Blog and the Reasons For Its Existence, or Why I Blog About the Bible and the Social Gospel
by Rev. Paul J. Bern
First, if you're here for the very first time, welcome! I am absolutely delighted that you have come to join us. There are literally many hundreds of followers spread out all over the blogging world and on my new website located on "Google My Business", which can be found right here. This blog is promoted by Rev. Paul J. Bern and the Social Gospel Worship and Learning Center. This ministry and on-line church have existed since 2015, and its headquarters is well located near the center of downtown Atlanta, GA.
So what is the Social Gospel, and why does it even matter? GotQuestions.org defines it this way: "Question: What is the social gospel? Answer: The phrase "social gospel" is usually used to describe a Protestant Christian intellectual movement that came to prominence in the late 19th and early 20th centuries. Those who adhered to a social gospel sought to apply Christian ethics to social problems such as poverty, slums, poor nutrition and education, alcoholism, crime, and war. And Britannica defines it as follows: Social Gospel. Advocates of the movement interpreted the Kingdom of God as requiring social as well as individual salvation and sought the betterment of industrialized society through application of the Biblical principles of charity and justice. The Social Gospel was especially promulgated among leftist Protestant ministers.
When it comes to poverty and slums, Jesus said it best, "The poor you will always have, but you will not always have me" (Jesus said this shortly before he was crucified). In like manner he once remarked, "Foxes have holes in the ground and birds have nests, but the Son of Man has no place to lay his head". When it comes to war, Jesus taught us, "Blessed are the peacemakers, for they will will be called the Sons of God".
Moreover, besides the teachings of Jesus Christ, the apostle James famously wrote, "Do not merely listen to the Word, and so deceive yourselves. Do what it says. Anyone who listens to the Word but does not do what it says is like a man looking at his face in a mirror and, after looking at himself, goes away and immediately forgets what he looks like. But the man who looks intently into the perfect law that brings freedom, and continues to do this, not forgetting what he has heard, but doing it – he will be blessed in what he does". (James chapter 1, verses 22-25)
So we conclude that faith without action is no faith at all. But faith and action meshed together and energized by the risen Spirit of the Lord Jesus constitutes faith taken up to the next level. This is the foundation that the Social Gospel is built on. What good is our faith if we ignore the most vulnerable people in society? What about the poor and destitute, or the elderly and infirm, or the mentally ill? As an advocate all of the above, I have founded the Social Gospel Worship and Learning Center as a way I can make a real difference as a force for good in this evil and treacherous world. I may be older and disabled, but I still want to make a positive contribution wherever it is needed.
This virtual church, the Social Gospel Worship and Learning Center, is no brick and mortar here. Some other differences between this nonprofit and conventional churches the lack of denominational teaching, mainly because there have been too many instances where one denomination has preached against another. I refuse to partake in any of that divisive sort of "teaching" that undermines the sacred Gospel of Christ. I work without compensation, nor do I actively seek any. But I gratefully accept donations on PayPal, my email address for that is greatrestservant62@gmail.com.
Another thing that sets this online church apart from brick and mortar institutions is that we don't teach 'titheing' here. We do not require nor will I ever ask for 10% of your income. Although 'titheing' is in the Bible in the Old Testament that dates back several thousand years or more, there was no monetary system back then. Paper money did not exist. Barter was commonly used for transactions in those days, so all tithes to the Temple were made in crops, wine, livestock and other goods. Cash as we know it simply didn't exist.
Still another thing that sets this virtual church is the absence of politics. Your political persuasions, no matter what they may be, can be anything you like so long as that person's personal safety, or the safety of anyone else, is never in any danger. I have concluded long before now that a peaceful and productive life should be the trade mark of every true believer in Jesus Christ. Our country's Constitution give us all these rights as part of the First Amendment.
There is no shaming at this online church either. Gender, economic status or sexual orientation never come into play here. We preach equality as being Scriptural, as it is written: "Our desire is not that others might be received while you are hard pressed, but that there might be equality. At the present time your plenty will supply their need, so that in turn your plenty will supply what they need. Then there will be equality, as it is written:: 'he who gathered much did not have much, and he who gathered little did not have too little.'" (2nd Corinthians chapter 8, verses 13-15) So now you can see that human equality isn't merely something borrowed from the Declaration of Independence. Human equality is Biblical, it is Scriptural. We are all made in God's image, in His likeness (see the Book of Genesis, chapter 1) Nothing can ever take that away from us. So that's the Social Gospel, its meaning and its application as well. I hope I have been helpful to someone by posting this work.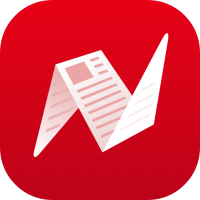 This is original content from NewsBreak's Creator Program. Join today to publish and share your own content.