Christ Hasn't Forgotten About Us. It's Actually the Other Way Around
by Rev. Paul J. Bern
Taking up where we left off earlier today
Yet in Exodus chapter 22, verses 25-27 it says, "If you lend money to one of my people among you who is needy, do not be like a moneylender; charge him no interest. If you take your neighbor's cloak as a pledge, return it to him by sunset, because his cloak is the only covering he has for his body. What else will he sleep in? When he cries out to me, I will hear him, for I am compassionate."
Penalties are imposed to fit the crime, and an offender must "pay his/her debt to society" like a debtor to a moneylender. In the process of acquiring our economic sophistication and all the trappings of comfort, Christians have become what Jesus despised and rejected. It's a lot easier to say, "Pay what you owe!", than it is to forgive and move on. Worrying about ourselves more than caring for others has become the norm, and that's just another way to take the easy way out. God doesn't care much for lax people.
How did this happen? Look no further than modern main stream Christianity, and the interpretation of the New Testament in particular. In the modern interpretation of Scripture, the man who became the apostle Paul had a supernatural experience with Jesus (a few years after His death and resurrection) as Paul traveled on the road to Damascus. Paul's experience with Jesus took place decades before any of the parables, teachings and stories about Jesus were put into written form. They existed only as oral traditions at that time. Moreover, Paul was Jewish by birth, training and conviction. He was steeped in the tradition of sin as being debt that had to be repaid with the shedding of blood, like the Old Testament verse I quoted above.
The problem with the modern application of this tradition is that Jesus' death on the cross was the lump sum payment for the transgressions of all. The debt has already been paid in full, and it's our responsibility as true believers to place our immovable faith in that. There is also a passage in the ninth chapter of the Book of Hebrews that explains this perfectly, and I quote: "For Christ did not enter a man-made sanctuary that was only a copy of the true one; he entered heaven itself, now to appear for us in God's presence. Nor did he enter heaven to offer himself again and again, the way the high priest enters the Most Holy Place every year with blood that is not his own. Then Christ would have had to suffer many times since the creation of the world. But now he has appeared once for all at the end of the ages to do away with sin by the sacrifice of himself. Just as man is destined to die once, and after that to face judgment, so Christ was sacrificed once to cover the sins of many people; and he will appear a second time, not to bear sin, but to bring salvation to those who are waiting for him." (Hebrews 9, verses 24-28)
The Biblical concept of Jesus' crucifixion as the payment of the debt of all of humankind's sins is the central focal point of Christian belief, whether in Catholicism or Protestantism. Throughout the history of Christianity, there have been many ardent followers who have advocated a return to these basic teachings of Jesus, but without all the trappings of denominational theology. Unfortunately, there are those who insist on doing this with a conservative political bias, despite the fact that the Bible is noticeably anti-capitalist.
Human beings have a long history of behaving badly. We lie, cheat, steal and, when pressed, we kill one another with abandon. So many of us actually believe that we can fight and kill with honor and dignity, but that's really just a myth. There is no evidence that the practice of "eye for an eye and a tooth for a tooth" ever produced an honorable result, made people more whole with lives that are more satisfying, or produced a society that is equitable for all. The blood that Jesus Christ shed 2,000 years ago has already paid the price for all of it. That's why it's way past time for humankind to put our weapons of war down.
Better yet, let's recycle all the scrap from those weapons of war into housing for the homeless, widows and orphans all over the world. The good news is that Jesus is still looking for those kinds of followers, the ones who want to go on a different kind of a journey. Jesus is actively seeking "sermon on the mount" folks to get the world ready for His return. He is seeking men and women who, when their coats are taken from them, will give up their vests and sport coats as well. And, Jesus seeks those who will help "beat our swords into plowshares, and our spears into pruning hooks". How about you? Will you help get the world ready for the return of the Prince of Peace?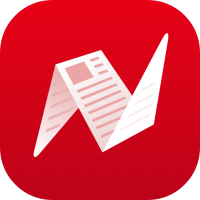 This is original content from NewsBreak's Creator Program. Join today to publish and share your own content.