Los Angeles health officials have now publicly recommended that individuals wear masks indoors in public places to prevent the transmission of the Delta variant of the coronavirus, regardless of their vaccination status. It comes off the back of the CDC's reporting that nationally, between May and June, the Delta variant has increased in prevalence from 3% to 20% of new infections. LA County Department of Public Health explained that "Fully vaccinated people appear to be well protected from infections with Delta variants, however people with only one vaccine dose of Pfizer or Moderna are not as well-protected. The smaller number of COVID-19 infections identified in people who are fully vaccinated have been mild illnesses."
"I think we need to be more transparent with people and share the data and research that we review in the medical community so they can make the most informed decision for themselves," says Dr Michael Daignault, an ER doctor at Providence Saint Joseph Medical Center and chief medical advisor for Reliant Health Services. He's concerned that the real message isn't getting across to the public - that being vaccinated is your best method of protection right now. "Yes, the delta variant is 2-3 times more contagious - and if you're not vaccinated and attend a crowded bar or club or indoor concert with other unvaccinated people, you live in an area with a low vaccination rate, you're putting yourself at high risk. But for those of us who are vaccinated, real-world data shows that the vaccines, particularly the mRNA vaccines Pfizer and Moderna, are very effective against all variants and provide long-term protection."
He argues that California has two strong advantages when it comes to addressing the Delta variant, locally. Firstly, that there's a very significant bulwark of natural immunity in the millions of people who contracted covid-19 over the winter surge. "We cannot downplay the large numbers of people who have antibodies from previous infections," says Daignault.
Secondly, he points out LA's high rate of vaccination. "In LA, we have more than 67% of our population of people aged over 16, vaccinated with at least one dose." In fact, the California Department of Public Health estimates seroprevalence in Los Angeles residents, that is, the percentage of a population that has antibodies against covid-19 from a previous infection or vaccination, as of last week, was at around 85%.  In addition to his job as an ER doctor, Dr Daignault is also chief medical advisor for Reliant Biomedical, which launched an antibody prevalence survey of its own this week, Check Vaccine Now, featuring a rapid blood test you can do yourself at home and find out if you have antibodies - from previous infection or vaccination - within minutes.
With these rising numbers of the Delta variant across the country, what does Daignault predict will happen to cases in the local Los Angeles region? "I don't think we will see a surge in hospitalization that overwhelms our hospital system like we saw in the winter," he says. "I think we could see rising rates of new infections without a corresponding increase in hospitalizations and deaths since the new infections will be in young people ages 18-29, only 55% of whom have received at least one vaccine dose." Rather, his concerns here with this particular age group and the delta variant, lie in the fact that this variant is twice as contagious as the Alpha (UK) variant, which itself was already more contagious than the original strain. "So at a crowded concert or dance party with a lot of unvaccinated young adults, a few cases of Delta could infect a large number of people very easily," he explains.
He also raises concern at the number of Los Angeles residents who have not yet received their second dose. Approximately 1 million people in LA who have received their first dose, but not their second, despite being eligible. Research indicates that two doses of an mRNA vaccine (either Pfizer or Moderna) are needed to provide the best protection against the delta variant.
"And there are still 2.7 million LA county residents who have been eligible for vaccines for 2 months, yet to receive their first dose," Diagnault reminds us. "Nationally, 32% of vaccine hesitant individuals are waiting for full FDA approval for the vaccines. Both Pfizer and Moderna have submitted requests for full approval, and I'm hoping that happens soon!"
With the public being bombarded by numbers every day, Daignault emphasizes that it's important to keep our focus on the main issue and, most importantly, the scientific truths. "There is no evidence that the Delta variant is more virulent - meaning, causes more severe illness or deaths - than other variants," he stresses. "In terms of evolutionary biology, an organism like a virus cannot become more fit - more contagious so that it can replicate and survive - and more deadly at the same time. The virus's goal is to survive, it does this by increasing its transmissibility, not by also becoming more deadly and killing off hosts before they can spread it to additional hosts."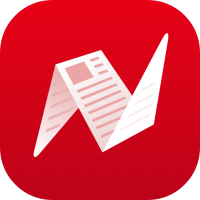 You can follow Dr Michael Daignault on Instagram @dr.daignault.
Reuben Mourad is an internationally published lifestyle journalist and television host. You can follow him on Instagram @reubenmourad.