(CHINO HILLS, CALIF.) Chino Hills is in the process of deciding on new regulations pertaining to street vendors in response to a California Senate bill passed two years ago.
Among the many guidelines for street vendors include operating from 8 a.m. to 30 minutes after sundown and staying at least 50 feet away from the curb returns located at busy intersections like Chino Hills Parkway and Pipeline Avenue. Vendors must also adhere to the Americans with Disabilities Act by allotting at least four feet of a sidewalk or pedestrian path for residents in wheelchairs. More guidelines can be found in Section 5.58.040 of the ordinance.
SB-946, signed by former Governor Jerry Brown in September 2018, prevents cities from banning street vendors or imposing an excessive amount of restrictions. Cities are only allowed to create restrictions related to public health and safety or enable residents to enjoy parks and other public resources. The law went into effect in January 2019.
According to Assistant City Attorney Elizabeth Calciano, the city began working on the ordinance shortly after the state Senate bill was passed. When the coronavirus pandemic hit in March 2020, the city's priorities shifted and work on the ordinance stopped. The process for the ordinance was sped up after some residents voiced their complaints to the council after a political vendor began frequenting the intersection of Chino Hills Parkway and Pipeline Avenue.
In a May 25 city council meeting, Calciano introduced the ordinance, to which council members brought up concerns of liability insurance, operating in the same park or open space and maintaining safety in the city's 10 major intersections. Councilmember Cynthia Moran also explained her concern about the state limiting the amount of control that city governments could have over their street vendors.
"Stuff is going to continue to get rammed down our throats by the state, and at what point are we willing to do what we need to do for the quality of life for our residents in Chino Hills?," Moran said.
The revisions were announced in the June 22 meeting, where Calciano stated that the city would have to require that vendors purchase their own insurance, while liability insurance would be a recommended purchase. Vendors must operate 100 feet away from each other or those selling snacks if they are operating in the same park or open space. Vendors located at any of the 10 major intersections in the city have to be at least 50 feet away from a curb return in order to ensure that drivers will not be distracted when nearing an intersection.
Michael Zhou, a resident who works in the healthcare industry, agrees with the distancing guidelines, especially as businesses reopen from the COVID-19 pandemic and the healthcare system is tested. He noted that no one knows whether the coronavirus will resurface or if there will be another pandemic that causes everything to shut down.
"I think it's good that the city is taking safety measures to protect the residents because you don't know what's going to happen during the bending time because there could be a lot of people, there could be nobody, but you got to prepare for the worst and you definitely don't want to crowd the people that are going to congregate in one area and potentially impact one another," Zhou said.
He also said that he wishes that the city would provide more help with the liability insurance.
"There's going to be a lot of mom-and-pop stores and vendors that are trying to get back into the economy because a lot of people lost their jobs in the past year and a lot of people's lives have changed financially," Zhou said.
Zhou also noted that he would like to see more control from the city in the restrictions placed on street vendors, specifically in how they do their business post-pandemic.
The political vendor stationed at the intersection of Chino Hills Parkway and Pipeline Avenue said that he tries to be very careful about following the guidelines and laws enforced by the city. He has also had the city come out to measure the distance from his stand to the curb to ensure that he is abiding by the requirements if he receives a complaint from a resident. The vendor wished to remain anonymous while speaking with NewsBreak.
He feels that when someone says he is too close to the curb, it's typically not that they have a problem with it; they're usually objecting to the merchandise that is being sold. Some of this vendor's merchandise contained profanity.
The vendor also said that he thinks that not putting an excessive amount of restrictions on street vendors is a good thing.
"This is creating jobs (and) creating businesses," the vendor said. "As long as I'm not putting anybody in danger as in having our stand too close to the curb, as long as we're back and there are certain rules we do get to follow, I agree with that."
The ordinance is scheduled for a second reading during a July 13 city council meeting, according to Public Information Officer Nicole Freeman. If the council decides to adopt the ordinance, it will go into effect on August 12, 30 days after the meeting.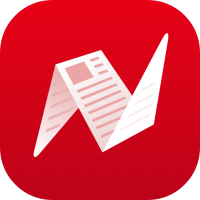 This is original content from NewsBreak's Creator Program. Join today to publish and share your own content.