I read "Of Mice and Men" by John Steinbeck in middle school and the story of Lenny and George and it never left me. I wondered a lot about Steinbeck's Salinas Valley. Later, I read the "Grapes of Wrath," "East of Eden," and others. Because of these books, I felt I knew the place, though I'd never been there. That was about to change.
As I took the Pacific Coast Highway through northwestern California, it brought me too near to Salinas to ignore. As luck would have it, I'd read that Steinbeck's boyhood home had just reopened for visitors that week. My mind was made up.
The Verdant Valley
I'd been staying in San Jose on my way south and the drive to the valley added two hours to my drive, but it was worth every mile. Just last year, I read some of Steinbeck's journals and became intrigued with the man. Though he based almost all his books in the Salinas Valley, where he was born and raised, he thought little of the place, as young people often feel about their hometowns, and was glad to get out when he could. Eventually, he moved to New York City, but still, he wrote of Salinas and places like it. I can understand that entirely.
It was a typical bright, warm, sunny day when I drove into Salinas. I had the windows down, so I smelled the valley before I realized I was in it.
At first, I couldn't figure out what I was smelling. It smelt good, but it was so intense I wondered if some food had come open in my van. But it smelt strongly of garlic, and I thought it must be coming from a soup factory or some restaurant that I couldn't see. There was nothing on the roadway, just crops I couldn't identify. Then I saw the signs for the garlic farm. It was so good and pungent a smell that it permeated everything for miles around it. It was wonderful. This was when I realized I entered the valley.
Steinbeck's Salinas Valley
Steinbeck wrote a lot about the migrant workers and crop pickers in the valley – and there are many. It's one of the most productive agricultural regions in California. It's sometimes even referred to as the "salad bowl of the world." Crops include garlic, obvi, lettuce, peppers, strawberries, tomatoes, grapes, spinach, cauliflower, artichokes, celery and more.
In between two mountain passes, the entire area was filled with all sorts of different farms, lush and green all around me. Soon I started to see the people in the fields harvesting the crops too. They bent over double picking or pulling hoes through the dirt. I was immediately taken aback by it—the pickers. Steinbeck had written of these people, this lifestyle many times, but I'd never seen it before. It hit me suddenly that, of course, that is what he wrote about. Write what you know, they say, and he did. "The Grapes of Wrath," for which he won a Pulitzer Prize, could not have come from anyone without an intimate knowledge of the harvester lifestyle.
Salinas loves Steinbeck now. Of course, they do. It's what brings people like me, who wouldn't otherwise visit the farmland. But they didn't always love him, even burning "The Grapes of Wrath" in demonstrations and later banning it for many years. (Pro tip: That's how you know a book is good and tells a truth some would like kept secret).
Town of Salinas
Oldtown Salinas is home to several historical buildings, restaurants and coffee shops. It maintains the charm of a simpler time. It was well kept and historical, but with modern amenities, wide roads and clean spaces. Unlike in Steinbeck's time when most everyone was white and upper-middle-class, now nearly everyone appeared to be of Latino descent, with dark skin, speaking Spanish and flying Mexican flags from their car windows and truck beds.
The Steinbeck Center is in the city's center is the Steinbeck Center, where they house some old manuscripts and other memorabilia. It was closed when I was there.
His family's old Victorian house still stands on Central Avenue, just a few blocks away amid dozens of lovely old homes.
Steinbeck Boyhood Home
Steinbeck's birthplace and boyhood home are a restored 4,000-foot Queen Anne style Victorian. He lived there from his birth until he went away to Stanford University in 1919. It is where he first started writing, in a bedroom upstairs. Today, it's a charming restaurant, museum and gift shop. They served lunch during very limited hours a few times a week, and again, I got lucky.
As an architecture lover, just going into an old house like this is a treat for me. That a person whose work I greatly admire lived there makes it even better. I've also been to Hemingway's house in Key West, Anne Frank's house (attic) in Amsterdam, Anne Rice's house in the New Orleans Garden District, Elvis's Graceland and birthplace in Tupelo, Mississippi many others. I love to try and understand what made them. Sometimes I just walk the neighborhoods; sometimes, when I can, I go in.
While the house is described as middle class, it reminds me of how truly poor I grew up. To me, a 4,000 square foot house is a serious luxury. It was built in 1897 and Steinbeck was born there in a room on the main floor. It's now a reception area. The bed he was born in is next door on display in the gift shop.
The Restaurant
The living room and dining room and reception area are now a restaurant and the only parts of the house available to see. It is decorated in the manner it would have been when Steinbeck was in residence, with Victorian touches like lace and dark, heavy wood. Black and white framed photographs line the walls and many of the furnishings are original to the home.
I ordered a sandwich with a salad made from produce fresh from the valley. It was a fabulous salad served in a spectacular environment by women who clearly love history, literature, and John Steinbeck. Several staffers stopped to talk with me and tell me historical tidbits about the rooms, décor and Steinbeck's writing. It's from them that I learned that his ashes were buried in a nearby cemetery, so you know me, I had another stop to make.
Not only do I visit the home of famous people I respect, but I'm also a taphophile who will use any excuse to visit a cemetery and I've been to some of the best in the world.
Even though Steinbeck wanted to be away from the valley in later life and died in New York City, he still wanted his ashes buried in the family plot at the Garden of Memories Cemetery in Salinas. Because we may move our bodies as far away as we wish to, but our hearts know where they belong.
Garden of Memories
The cemetery was small and I found his grave easily. Others before me had left pens and pencils, making it easy to spot from a distance. It was a simple stone for a man who thought of himself as simple too. I paid my respects, gave thanks for his work, and made my way back through the verdant Salinas Valley.
To me, the valley was a beautiful place. To see how it sits between two mountain ranges, filled with green crops down the center, people busily harvesting. As someone who's never seen such a thing, it was a miracle and a joy. But I suppose any place common to you loses its luster, at least for a while.
Despite his proclaimed lack of love for the area, he later got married, moved to his family cottage in nearby Pacific Grove, and began his writing in earnest. He spent the bulk of his life here before moving to New York City.
After he left, he didn't go back for over 20 years and then when he finally did, it was on an epic US road trip he documented in "Travels with Charley." He said he climbed up to the highest peak and said goodbye to the place. Though he doesn't say in the book, he knew he was dying and would never see it again.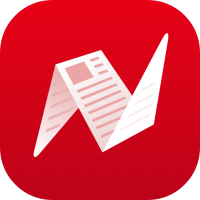 This is original content from NewsBreak's Creator Program. Join today to publish and share your own content.