I'm from the Midwest, or I was until I became a nomad. Texas, New Mexico, Utah, Idaho, Montana, Washington, and Oregon have been my home for the last six months. I've been traveling solo, living out of rented places and camping in my van on weekends. They used to say I was crazy; now they say I'm "living the dream." Neither is wrong, but it took a lifetime to get here.
When I was 17, I had a brief fantasy that I would get in my blue 1987 Camaro and head west without stopping until I felt like it. I quickly made a few calculations and decided I didn't have the skills, knowledge, or money to even think about it. So, I stopped thinking about it. Mostly.
Years passed; nearly 30 of them. I'd lived entire lives, but never that one. Occasionally, I'd still think of it and picture myself driving down the road, arm resting across the open window, sun shining.
Eventually, like much of the world, in 2020, I started working remotely. Months went by. Then more months. I rarely left my studio apartment in downtown Chicago. I couldn't. Between COVID-19 and the looting that happened in my neighborhood in conjunction with the Black Lives Matter movement, everything was closed, and it wasn't safe.
One day my apartment manager slid an envelope under the door. Lease renewal papers. As if on cue, the winter wind gusted and rattled my glass balcony doors. A picture flashed in my mind. In it, I was driving west, arm resting on the window, sun shining.
I made a few calculations, and it didn't seem impossible. Half the answers I wanted I didn't have, but I hoped I'd find them along the way. I sold everything I wasn't entirely in love with and stored the rest. I bought a small cargo van, turned in my apartment keys, and started driving on a wing and prayer.
The Hard Part
The hardest part of all was deciding. The second hardest was telling people. I debated every angle, imagined every outcome, told myself very convincingly how stupid this was. It was dangerous for a woman to travel alone; I'd have difficulty working from the road, it'd be too expensive, I'd probably be murdered, or worse.
Then I started to tell people. They felt. obligated, as people often do, to tell me all reasons why I shouldn't. "Are you crazy?" or "Oh my God, that's crazy!" (Said in a slightly more wonderous tone) were the two most common responses.
Nobody thought it was a great idea or even a good one. At best, they thought sure, it sounded dreamy, but not very practical, wise, or anything I should attempt. Of course, they also said it wasn't a particularly good time to travel, COVID and all. And the economy was terrible. As a woman traveling alone, they added, I'd likely be murdered, or worse.
Why Not
Of course, all those things were true. But they only served to keep me sitting alone on my couch indefinitely. Had I listened, as I always had before, I could still be sitting in my tiny apartment and those people, and my doubts would still be there saying the same exact things.
But I'm not sitting there. As of this writing, I've lived in eight different states and visited several others. Right now, I'm looking out my window at some of the biggest Douglas Fir pine trees I've ever seen in my life. I can walk to the Pacific Ocean. For a girl from the Midwest, that's pretty spectacular.
Other Worlds
These last six months, I've been living in different worlds than the one I came from. Worlds with heat so hot and air so dry my eyeballs hurt. Where the red rocks are so bright, they seemed to glow and the sky at night is at the same time darker and brighter than you've ever seen.
I've been to mountains so high the air gets thin and it's hard to breathe, but the Earth is exposed on them. Strange animals roam, horned and well-balanced. Below me, the plains stretch on for miles, rivers and lakes are formed only from snow, different than in other places.
I've seen places so green even things meant to be other colors are transformed by it. Carpets of moss and dripping moisture in dark, dense places change everything. In these places you must live differently, accept that this land does not all belong to humans. The very earth will consume.
At the ocean, there is power so mighty it could topple us in a heartbeat, but mostly it chooses not to. In these places, I've learned to read the tides and watch the moon. I've seen creatures in the ocean bigger than some houses and more colorful than anything our land can produce.
All I've seen and learned has shown me that I know nothing about these worlds within worlds. Because I stayed in one place, they've been hidden, but now, they are being revealed.
Living the Dream
Six months in, now, people say enthusiastically, "You're living the dream!" I'm shocked by the number of people who say they would love to live this way. But it's harder than they think in many ways, and most of us could never really do it.
I had to fight against every instinct and piece of advice and common sense thrust upon me to do this. Now, having flung myself from the cliff anyway, and somehow survived, it seems like a great idea, romantic even.
The hard part is deciding, committing, and recommitting week after week. But then, if I'm honest, none of this is easy. For every spectacular moment I've had, I worked three times as hard to get it as you'd think. It takes a lot of grit and a fair amount of discomfort to keep on moving.
It takes detachment to material items and letting go of the comfort, places and people that are known. Even for a stoic, minimalist, single gal, that's hard sometimes.
Nomad Logistics
No place I stay belongs to me and sleeping in my van and borrowed beds will never have the comfort of a home of your own. But homes don't move and right now I need to, so the tradeoff is fair enough.
You don't realize how living a dream requires so much logistics. As anyone who's ever planned a vacation knows, it's a lot of work. For me, it never ends. I spend hours each month looking for housing. It takes a long time to commit not just to a location but a place to rent. Then I need to plan what I'll do and see in that area, which is an entirely different process. Whenever I arrive in a new place, I need to figure out where the grocery store, or the gas station, is the best place to get pizza? I've gained 15 pounds in six months, figuring out that last bit. I get lost often and frequently after leaving a place; I learn of all the things I didn't see but should have.
When alone, as I always am, I must plan and navigate and decide and pay for and think about things for myself. There is great liberty in it, but also a great responsibility. I must guard against exhaustion because downtime isn't a luxury I take advantage of often enough. There are always new things to see, do and explore.
I'm still working eight hours a day, give or take and my work schedule limits my time and attention for adventure. So, I must plan my outings as anyone does — weekends, evenings, and days off, which means I rarely take "days off."
Housing
And the places I live in aren't my own, so even if they're really comfortable, it can take a while to feel comfortable. Then it's time to go again.
Sometimes comfort is impossible.
In San Antonio, I stayed in a tiny cabin in the springtime when tiny silkworms fell from the Oak trees so profusely; they coated my cabin and van in thick bunches. They found their way into my bed and my hair and everything within a mile of them. I don't exaggerate when I say there were thousands. Because of them, I had to unexpectedly move and live out of hotels and the van for two weeks.
Sometimes, when I'm sleeping in my van alone in remote places, I'm scared. Once, In Moab, while I was alone on an isolated hill, a man with two dogs in a truck tried aggressively befriending me. Despite being exhausted, I had to find someplace else to sleep that night.
In another rental, my water only worked sporadically, another was canceled at the last minute, leaving me scrambling to find another place, and one "cute cottage" turned out to be more of a shack.
Regret
Oddly, sometimes, instead of amazement for all the places I'm seeing, I'm fretting over those I'm missing.
I haven't always planned the right amount of time in the right places or realized how long it takes to drive across states, so I'm missing some things I'd hoped to see. And I don't know if or when I'll make my way back again.
I didn't expect to be so torn all the time about what I'm doing and what I hoped to do. There are so many places I've spent too little time and some I'm passing by altogether. It's hard to make amends with it.
Relationships are hard to make or keep. New ones are mostly temporary, and the old ones suffer from distance.
Peace
But there are many moments of peace too. The joy of the open road before me never gets old. Or the feeling of wonder when I'm the only one alone on the beach with the ocean raging toward the shore. I love the sight of the sun as it sets into the trees in a moss-covered forest and the sound of buffalo running.
I've admired the peak of a mountain in the distance and the roar of a river filled with snowmelt and rain and stared up at great Redwoods in awe and felt smaller than I ever have before. I'll always have turquoise bracelets bought on the side of the road in a valley of monuments and laughing with strangers at the site of a whale. These things and more have brought peace and wonder into my heart and changed me forever for the better.
When it Ends
Everyone asks me when I'll be "done," living this way, but I'm starting to think there is no answer. At least I don't have one. Not now. Or yet, or maybe ever.
The thing about travel is the more you do it, the more you want it. Every place I've ever been to has made me think of three more I'd like to go. It doesn't lessen with time, this need to travel. It only grows.
At first, I'd planned to travel until we went back to the office after Labor Day, 2021. But now I'm 100% remote and have no office to return to. So, I can't put a time limit on what I'm doing because I would look toward the end instead of living in these beautiful moments.
So, I don't have a plan for an end. I've been traveling for six months, and it's gone by in a blink. I haven't seen half of the places I'd like to and every day, it's getting harder to imagine myself settling in any one place.
I haven't seen enough of the east coast yet, and Canada hardly at all. There's Mexico too, and south America beyond that. There are things I've missed in the places I've already been, so I might need to backtrack a bit. There's a whole wide world I don't know anything about yet, but I want to.
So, who can say when I'll be "done?" Not me. Maybe next month I'll decide I'm tired of it, or maybe that day never comes. Or I'll travel forever, find a place I love so much I'll never leave again. Maybe I'll take breaks now and then. This lifestyle is like love. I trust that I'll know when I know. I'm leaving it up to the universe.
The Journey
A journey is an act of traveling from one place to another, yes, but not all journeys have a destination. Sometimes the road just goes on. I have no place to arrive, no finish line, no end. It's just an evolving — an unknown and ever-changing experience of being where I am and becoming who I am.
This process is changing me, teaching me, and still, no matter my age, I am growing. I like that. I enjoy uncovering who I am or can be. That never happened when I was staying still.
So, when does it end? Maybe when I've seen it all.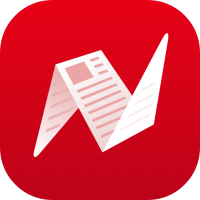 This is original content from NewsBreak's Creator Program. Join today to publish and share your own content.