I'd been staying in Washington near Tacoma, hours away from Forks, Washington and there was no way I was leaving without going. What? Have you never heard of it? Perhaps you've heard of the book and movie named "Twilight?" Yes, I'm a total book nerd. I love going to places my favorite authors have lived or written about and this was a spot I'd been thinking of since I first read Twilight many, many years ago.
When I first read Twilight in 2007, I wasn't well-traveled. I was a flat-broke single mom working for a small newspaper and couldn't even afford to think about travel, much less do it. So, I didn't know anything about Washington when I read the book(s). There were four books in the series (now five) and after reading the first one, I immediately got the rest and read nonstop for the next two days. I don't think I even slept, or at least not much. That's how much I loved those books.
Washington
But the location in the books – later brought to life even more in the movies – seemed beyond believable to me. Could such a place exist? Where moss-covered trees were taller than I'd ever seen, and the forest was so dense it was black inside. Where there are beaches filled with massive rocks and old trees. And did it rain all the time?
So, nearly 15 years later, I made my way to Washington to find out.
I stayed in Washington for about three weeks. Much portrayed in the books was accurate about the weather and general landscape. The trees did, in fact, grow taller here. Moss covered everything. Like the main character, Bella, said in the books, "It's so green." While I didn't experience rain, it did stay overcast most of the time.
Port Angeles
As I drove from the Puget Sound into the Olympic Peninsula, I remembered more about the books. How could I not? I drove through Port Angeles, where Bella and her friends went shopping and she was nearly assaulted by some thugs. But, just then, her love interest, Edward, saved her. Oh, Edward. Sigh. Team Edward, forever.
The town was small and a bit touristy. Lots of little trinket shops and crab shacks lined the port. It was industrial and also had a small-town vibe, just like portrayed in the books. But it was much smaller than I envisioned. Though, quite big by Olympic port town standards as I was coming to learn.
Road to Forks
There is a main road from Port Angeles to Forks Washington and I took it. I imagine it as the road Edward took after he rescued Bella from the would-be rapists on the docks. However, it's hard to picture the picturesque little seaside town as a place of crime and danger.
Edward must have been captivating since Bella didn't notice the unreal beauty of the surrounding trees, lakes and rivers along this road.
Mount Olympus was filled with trees and covered in fog. The many different Pine trees were so tall and straight that I'm sure they don't grow bigger anywhere else. I passed many trucks carrying logs. They have a long, proud history of logging and there are many patches of the forest completely gone. Nothing except stumps and stacks of dried branches remain. Alongside the road, piles of denuded pine trees stacked 50-feet high fill the space waiting for transport to the lumber mills. But still, there is a lot of forests here—trees upon trees upon trees.
The National Park Service clear cuts large sections of the forest through the Pacific region as part of their fire prevention plan. There's debate about whether it's helpful or not. They also sell the lumber for profit.
But, where the forest still stands, it is incredible. I loved every minute of the drive. Not one moment was dull. Along with the road, fern grows like feathers, and coffee is sold from little shacks on the side of the road. The towns are so small you don't realize you're in them until they're gone. The sky was nothing more than a line between the pine trees.
I passed lavender and flower farms and little towns with none of the flash and shiny perpetual newness of big box stores. No, these were small, independently owned and well used.
Forks
Just like in the movie, there's a big sign on the sign of the road letting you know, "The City of Forks Welcome's You."
My first impression of the town was that it wasn't what I expected, but later, recalling, I realized it was exactly as depicted. There is a main road with a few small businesses that go through the town, only a couple of short miles. Most of it is closed or abandoned, and what's left seems like something you'd settle for because there's nothing else for a lot of miles.
Diner
I stopped at a small diner for lunch. There were only a couple of choices, each in disrepair and below my usual standards for cleanliness and upkeep. But I was hungry and there wouldn't be another option. It was a lot like the diner Chief Swan, Bella's dad frequents.
Newton's
Also, there's Forks Outfitters in the town (Newton's), where Bella worked, and the high school, which is much like it was described. Go Spartans! It's made up of many buildings and it does edge the Olympic Forest, though further than I imagined.
Swan and Cullen Houses
Swan house" that Bella lived in with her dad, Charlie. It's funny to see what you paid attention to in the books and movies. I always envisioned it isolated, but her house is in a sub-division. Upon rewatching the movies, I can see that it was a sub-division in the movies as well; I just ignored it. The actual Swan house is in Oregon.
The Forks Cullen house" too wasn't used in the movies but is the closest thing they actually have to big house portrayed in the books. There is only a slight similarity to the one described in the book and nothing close to the one used in the movie, which is in another state.
Twilight
Aside from about a dozen fans hanging about outside a creative art center where there is a Twilight display, there was little in the town to represent Twilight. Indeed, there are only two small shops with souvenirs, and they are sparse and not very interesting. I was hoping to buy a t-shirt that just said, "Forks, Washington," but couldn't find one. I think Fork's High School t-shirts would sell well too, but none were to be found. They sold a few shirts and trinkets featuring Twilight, but it was all kitschy stuff you get anywhere. I suppose they don't want to encourage tourism, and I can't say I blame them.
La Push
I drove the road down to La Push the way that Bella took when she'd go to visit Jacob on the Quileute reservation. Wildflowers grow along the side of the road and the trees are so thick and dense after just a few feet into the forest, it turns black, light is impenetrable. It is a truly wild place. There are more shades of green than I knew existed.
I knew I was on the reservation when I passed a sign that read, "No Vampires Beyond This Point. Treaty Line." It was funny and I stopped to take a picture, but other than the sign, there's nothing to commemorate or acknowledge Twilight at all. There were two small stores and I stopped in each, but there wasn't any unique merchandise in either and nothing about Twilight.
First Beach
Down the road, at the end of the Peninsula, there's First Beach. This is where Bella and Jacob spent so much of their time walking together. This place was exactly like the movie, with big rocks jutting up along the shoreline and big dried trees lying on their sides on the beach.
Many people were here, walking along the shoreline, looking in the tide pools for sea creatures and sitting on the big trees. It was cold and windy, just like described.
The Author
It's evident Stephanie Meyer spent some time in these towns before or while she wrote the books. She romanticized the place a little bit and made it perfect. The kind of place, remote, alone, and wildly magical, begs for a story like Twilight.
As a writer, I enjoyed seeing what Meyer kept in her story and what she left out. How she made the place more beautiful with her words and brought it to life for those, who'd never been there. As a reader, it was a joy to step into the footsteps of my favorite characters and reimagine the story while in the actual place. I'm so glad that it's real and gave me another way to live in a story I loved.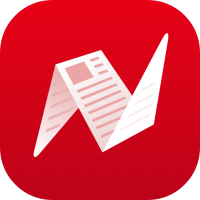 This is original content from NewsBreak's Creator Program. Join today to publish and share your own content.