Outside my boat window on my Washington whale watching trip, dolphin after dolphin jumped from the water. I was as delighted as a child, and this was just the beginning.
Early in the morning, I headed an hour from Gig Harbor toward Seattle and Pier 69 to catch a boat out to the San Juan Islands for some whale watching and island viewing.
I was happy that I planned extra time because I didn't realize I needed to be on the boat so much in advance of departure; as it was, I was among the last to board after finding a parking spot in a nearby garage. If I'm not flying by the seat of my pants, it's a miracle.
The boat was big, but not huge. It was cushy with plush leather seats, a full-service snack bar and held probably close to 200 people on two floors. It also had an upper outdoor deck without assigned seating.
We clipped along at a rapid pace, through Puget Sound and past many barrier islands. The fog in the early morning was thick and we couldn't see anything until we were on top of it. The boat sounded its horn repeatedly to alert the many fishing boats around us that we were coming.
Outside my window, dolphin after dolphin jumped from the water at a distance just close enough for me to see. But they were also quick and by the time I saw one, they were gone. Two boys, probably 7 and 9 years old, sat in front of me and were diligent about watching for sea life, making it easy for me to see as much as I wanted.
Our first stop would be at Friday Island, one of the San Juan Islands. The San Juan Islands are an archipelago of nearly 200 small islands in Washington near British Columbia, Canada. We sailed through crisp Canadian waters, and it was the first time in a long time that I'd gone anywhere international. It felt good, even if only for a minute.
We stopped at Friday Island only briefly to let some people off and collect others. The boat was also a shuttle service. Once everyone was in place, we turned back toward the open water and headed deeper into the Salish Sea. The Salish Sea is the name given to the combined waters in the area, including the Puget Sound, Georgia Strait, and Strait of Juan de Fuca before they flow into the Pacific Ocean.
The boat received word from the Pacific Whale Watch Association that humpback whales were spotted about 45 minutes northwest of us, so that's where we headed. Humpback whales are the largest of the baleen whales coming n between 43 – 52 feet long and over 66,000 pounds. The baleen "teeth" look like a broom and grow like fingernails or hair and aid, not in chewing, but as a filter for catching sea creatures, mostly fish. The humpback is easy to recognize for these reasons and the distinctive hump behind its head.
Once we got there, the whale watching naturalist on board told us to look for a burst of water coming from the blowhole and then the whale would surface. Their blow can be 15-20 feet over the water for humpback whales, so they're not hard to spot. Sure enough, we'd see a spray of water and then, as big as a bus, the beast of a whale would surface its humped-like body above the water. This whale was a female named Divot with her year-old calf. Many of the whales are local to the area and the association has named them, so they're more easily identifiable.
"But how do you identify a whale?" I asked.
It turns out the patterns on their tails – which is often the part easiest to see – are almost as unique as fingerprints! Plus, in Divot's case, she's the only humpback whale with a babe in the area. Our tour naturalist had a big folder with images of all the known whale tails to help identify them.
Except for once when Divot surfaced about 20 feet away from our boat – on the opposite side from which I was standing! – she stayed about 100-feet away. Every few minutes, she'd come up, surface like a rainbow emerging from the water, and then with a flick of her tail, be gone deep below. Through my binoculars, I could see that she was easily the size of an extended cargo van, longer, but maybe less big than a traditional yellow school bus, though not by much.
After a while of whale watching, we headed back to Friday Island for lunch. Friday Harbor is the primary commercial center of the San Juan Islands archipelago, but to me, it looked like any small coastal town. Sailboats, seaplanes and open-air restaurants and shops dotted the downtown.
I loved Friday Island because there aren't any big box businesses except the Shell station in the marina. Each business is an individual entity selling unique merchandise and foodstuffs, which I enjoyed mightily. I stopped at a restaurant alongside the harbor and ate a spectacular chicken sandwich with the freshest potato roll and crispiest home-cut fries I've ever had.
I walked around a bit, buying chocolate and coffee, and enjoying the sea air. Then, it was back to the boat for the trip to Seattle.
On the way back, the water was rough, like a roller coaster, and many people had to take seasick medicine. One woman fell down the waves were so rough. It was the worst I'd ever encountered and others said the same. While those around me clutched sickness bags and ginger candy by the fistful, I blithely ate my chocolates and read my book. Luckily, so far in my life, rough water doesn't bother me, but it was scary.
After a while, the water calmed and we saw sea lions lazing on the buoys, dolphins jumping through the surf and two pods of orcas, aka killer whales.
Orcas are the quintessential black and white "Shamu" whales made popular by Seaworld. (See Blackfish). About a dozen whales between two transient pods swam closely together and put on much more of a show than the humpback. There are "resident" pods that frequent the area, but these were just passing through.
The orcas stay in their pods their entire lives. Males mate with females in other pods but later return to live with their family pod. It's heartbreaking to imagine them "kidnapped" and put into small tanks where they will die after a shorten lifespan.
Watching them in the ocean that day as they surfaced with whole bodies, doing barrel rolls and small leaps from the water, flipping their tails and being what seemed quite playful was special.
At one point, a whale was again on the other side of the boat from me, and I couldn't see what the others were excited about, but then someone said, "It's going under the boat!" So, I figured it might come out on the other side and turned on my video camera. Sure enough, he surfaced right in front of me with a turn and tail flip that left me transformed. I later shared my video with several other passengers.
Seeing these beautiful creatures in their natural environment was spectacular. They seem so peaceful and majestic, just living their lives, swimming, hunting for salmon and playing with their families.
After a while of whale watching we moved on away from the setting sun, the Seattle skyline coming into view before us. It was a perfect day.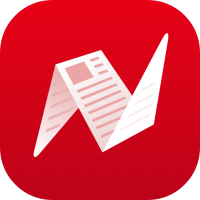 This is original content from NewsBreak's Creator Program. Join today to publish and share your own content.