In Gig Harbor, Washington, you can watch the parasails floating by all day, soaring high above the boats hanging from their colorful sails, like oversized ridiculous birds. I wanted to be ridiculous, so I signed up. I just didn't think it through until it was too late.
Gig Harbor is a bay and a city on Puget Sound just outside of Tacoma, not far from Seattle. Instead of the Seattle grunge scene, you get the small-town coastal vibe. Since I'm staying in town for a few weeks, I decided to do as the locals do and get out on the water.
Driving in Washington, outside of the cities, is a different kind of joy. To get to the boat launch, I had to go through Gig Harbor, over the massive Tacoma Narrows Bridge crossing the Sound and through a hilly expanse filled with pine trees and ferns that grow as tall as I am. More than the fragrance of the many pines and flowering shrubs, you can smell the earth here.
As Bella said in Twilight, "It's so green." It is mossy and ferny and there are tall green trees with giant trunks that just blow my mind.
I arrived early enough to see the group of parasailers that went before my group. It looked easy and fun and not scary at all. One of the guys, upon returning to shore, said it was "peaceful." That was promising.
The small speedboat that pulls the parasail only holds about eight people. It turns out pulling a parasail isn't much different than pulling a tuber – except you might fly away. My boat captain was Bradley and Josh, 18, was his skipper and parasail attacher (I made that job description up, I don't know what you call it).
Joining me were just three other people, Tony, little Tony, 5, and Lynn, who would fly together. I, of course, would fly alone.
On the boat ride, I chatted with Tony and Lynn when out of nowhere, Tony asked, "What is your birthday?"
"Uh, June?" I answered, confused why he was asking.
"June is six, OK. I tell you something about yourself. You good at attract money. People too, but you like money, things."
"Ha," I laughed. "No, not really. I'm a minimalist."
"But money comes easy for you?" he asked.
I wondered if he were about to sell me something, but he didn't seem like the type. I agreed that if he meant I didn't have trouble finding work that paid well, then yes, I attracted money.
"What day you born?"
"Twenty."
"Twenty?! Oh, that's good number!"
So it went; as we sped through the Puget Sound, I told Tony my numbers and he explained my numerology. He said he'd been teaching himself for the last 10 months and I rated him about halfway correct in his reading.
"You like magnet to people." He explained by putting his fist into and away from his hand to demonstrate how a magnet pulls. He said people like talking to me and that I'm a good listener. I couldn't argue that point based on my current situation receiving numerology reading from a total stranger on a parasailing boat.
When it was time for me to fly, Josh helped put me into a harness like the one you would use for ziplining or rock climbing. The thick straps went around my thighs and a belt closed around my waist. This harness had an additional back strap that went around my low waist to relax in like a baby swing at the park. The harness had two long straps on either side like a swing that clipped to a bar attached to the sail.
Once attached, Josh instructed me to sit with my legs straight in front of me on the back of the boat. The parasail was now flying majestically behind me. It's called a para "sail," but it just looks like a parachute. Once the boat picked up speed, the sail slowly pulled me off the floor of the boat until my feet were hanging and then I was in the air.
At first, the novelty of flying was exhilarating. The weightless feeling, the loss of attachment to the Earth, felt good, like leaving something behind. Soon though, about 600 feet in the air, I remembered that I should be scared to death. But then I also remembered that I was doing this because I was afraid. Oh, the twisted webs we weave.
My fear of falling has been widely documented on this blog and I've done many things to try and conquer it. I thought I was very nearly over it too, but then, up in the sky, hooked to that parasail with nothing more substantial than the carabiner I use on my key chain, well, I was afraid again. Bradley had said if at any point I wanted to come down early just to wave my arms in a circle and he'd reel me in. I can't tell you how close I nearly came to doing it.
With each gust of wind, I gripped harder to the straps attached to the bar above me. I don't know what I thought that would do but feeling that I had something to hold onto brought some comfort.
Then I remembered, just a week before, the little wooden stick that I received at a yoga class in Montana. It read, "Release your fear to the universe." So that was my mantra. I repeated it in my head every time the wind would gust and pull me sideways and rattle my harness. I convinced myself that it was OK. That fear and anxiety were not serving me. The time for those was before I hooked myself to the death trap … er, parasail. Now, the only thing I could do was relax into the moment and enjoy this unique experience.
The Puget Sound is part of the Salish Sea that connects to the Pacific Ocean. It connects to several waterways and weaves between a series of small islands between the mainland and the Washington peninsula. It is one of a kind.
I took deep breaths and as the boat turned, Mount Rainier came into view before me. I exhaled.
Reaching 14,410 feet into the sky, Mount Rainier is an active volcano and the most glaciated peak in the lower United States. It is an icon of the Washington landscape. It is, in a word, spectacular.
Before I knew it, Bradley was reeling me in and I landed smoothly, walking right onto the back of the boat.
The Tony's clapped.
On the boat ride back to shore, Tony continued his numerology reading.
"I'm thinking one more thing about you. You want to hear it?"
Josh, who was sitting next to me, chuckled.
"Did he do your numbers too?"
"Oh, yeah."
"Was he right?"
"Yep."
"OK," I said, "What else about me?"
"I think you inspire people," he said. "You are brave and you speak up. Is it true?"
I smiled, thinking about bravery and fear and my battles with them, talking about them.
"Yeah, I think it's true," I said. "I'm brave." And I smiled all the way back to the dock.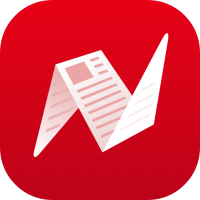 This is original content from NewsBreak's Creator Program. Join today to publish and share your own content.