Walking around Helena, Montana, I couldn't help but think about the kind of small town it was 100 years ago. Though, technically it's not that small, not anymore. In my mind, as I strolled down Park street, looking up at the historic fire tower, I was envisioning it as it was it when it was founded. Not much has changed, not really.
The town perfectly captures the spirit of the west—the love of horses, the hilly streets, old alleys, and community gathering spots. In the early 180os, Lewis and Clark mapped Montana, and I dare say, I don't think too much has changed. Sure, there has been sprawl, but downtown is just as it's ever been.
The town sprung up on what is still called "Last Chance Gulch" at the base of Mount Helena. That's where I stayed in an old historic house on Benton Street. From my window, perched upon the top of a hill, I could see all downtown Helena and into the gulch.
Reeder's Alley
Downtown grew from a small tent camp fill with miners into cabins, businesses and eventually, a thriving town. The Airbnb I stayed in was on a dead-end road ending at Reeder's Alley. Stonemason Louis Reeder built the row houses along the alley to replace the tents for the miners. It is the oldest section of Helena.
Along the historic alley, you'll find cobblestone streets, the visitor's center, a few small businesses in the old buildings and cabins and a wealth of history, which you can read on the signage.
Last Chance Gulch
If you continue down the street, you'll see a series of restaurants and a brewery on park street across from the big Lewis and Clark Library and park. They're all great and I especially liked the pizza place because they sell pizza by the slice.
This section of Helena has a pedestrian "walking mall," a long street filled with various merchants, galleries, gifts shops, restaurants, microbreweries, and little entertainment venues. There's even an electric trolley made to look like a train that drives through town for sightseeing.
One thing to note about this historic area of downtown Helena is that most shops downtown are small businesses, so most close at 5 pm or at their discretion. Sometimes there's just a sign in the door that says, "Gone to the Rodeo," or "Busy season, closed to make cakes" (at a bakery).
However, food and restaurants stay open, and I can vouch for Big Dipper Ice Cream being excellent. I recommend the freshly made waffle cone and, of course, Huckleberry ice cream.
Cathedral of Saint Helena
A sight to see is the Cathedral of Saint Helena – because it stands out. Like way out. This active Roman Catholic church was built in the early 1990s and is a replica of the Votivkirche in Vienna, Austria. If you've ever seen an Austrian church, you know how over the top they are. This one is no different. You'll see their massive red spires from miles away.
Fire Tower
The Fire Tower has been a symbol of Helena, Montana, since the 1870s and was a favorite view from my window.
Back in the old days, when everything was made of wood and water was much harder to transport, this fire tower served as a watchtower overlooking Last Chance Gulch.
When it was in use, men would take shifts watching for fires and would ring a bell to alert residents of a fire before it got out of control. A fire back then could quickly take out the entire town if it wasn't caught quick and put out by the bucket brigade.
The tower has been refurbished many times and a few years ago, there was a petition to have it taken down and replaced with a sturdier and safer replica. Still, so far, the preservations have kept it in place and historically intact.
Carousel
The Great Northern Carousel has 37 hand-carved animals; including some animals found in the state of Montana such as a bobcat, grey wolf, bighorn sheep, mountain goat, antelope, and river otter. Personally, I like the Buffalo the best. The carousel is hidden in a building next to a brewery, so you have to know what you're looking for or you might miss it.
The art of the carousel doesn't get enough attention. But this one is great. Created by renowned carver, Ed Roth and carousel painter (yes, these are real jobs) Bette Largent, this musical playscape doubles as a unique piece of art in its own right.
Helena Community Events
The thing I liked best about Helena is that it truly is a small town. People actually know each other and participate in community events. And there are plenty of community events. During the week I was there, they hosted a farmer's market Shakespeare in the Park, a rodeo and concert, a parade and a philosophy gathering/discussion in the alley. Each was well attended.
The events and gatherings change throughout the season, but I'm willing to bet there is always somewhere happening no matter when you visit. Here are the things that were going on when I was there.
Parade
The parade was like most small-town parades anywhere but with more horses. Everything is about the horses. They did have a truck pulling a bunch of people dressed in 1800s miner garb and a guy playing the accordion and that was entertaining. I don't know what the parade was for, and I overheard other revelers asking the same question. I'd guess it was the finale for the rodeo, but the best part was that it didn't matter. Almost all of the town turned up and lined the streets and watched anyway.
Farmer's Market
The farmer's market was real cute, among the best I've been to, but they didn't sell any food or drinks, just arts and crafts and fruit and vegetables. I bought some Montana flat head cherries and a few trinkets for my family.
Another thing I loved about Helena is that everyone is super friendly, smiling and saying hello. They have a certain country or cowboy twang or drawl that is slight, slow and not immediately obvious. I bought the cherries off two cute brothers because one approached me with a bowl of cherries and said, "Would ya like ta try one, ma'am?" I did.
Shakespeare in the Park
They had two performances while I was in town. On Monday, it was a "A Midsummer Night's Dream," which I missed for a yoga class (check out Hot Yoga Helena Buti class), but I caught the Tuesday performance of "Cymbeline.
The plays were held behind the library at Anchor/Pioneer Park, so after I got myself my second cone from the ice cream shop (don't judge), I strolled through the Downtown Walking Mall to the play. Nearly everyone in town was there. About 100 people or more filled the lawn and there weren't many other places left to sit. It's a big area too and the play was pretty well done.
Rodeo
Also, while I was in town, there seemed to be a noticeable lack of people one day.
"Quiet today, huh?" I said to the girl at the ice cream shop.
"Yeah, they're all down at the fairgrounds for the rodeo. Jake Owen is playing."
I didn't know who Jake was, but apparently, everyone else did. I had the entire town to myself. But everything was closed, so it didn't much matter. They host the rodeos regularly and they're a pretty deal if you're into that kind of thing.
Since I was alone in town, I strolled through slowly, enjoying my ice cream and the lack of traffic. I made my way through the shopping mall, into Last Chance Gulch and onto Reeder's Alley.
At the top of the hill, I stood and looked at the city for a while. It was a good little town that made me think of what life used to be, could have been, and still is for those who live here. It's a one-of-a-kind place well worth a few nights on your way to other places. Or, if you want to live somewhere where time stands still and things still are how they might have been, well, I suggest you grab your hat and boots and head to Helena.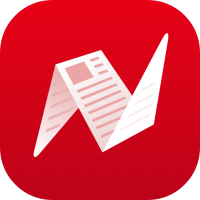 This is original content from NewsBreak's Creator Program. Join today to publish and share your own content.