Seeing animals in Yellowstone National Park either happens by accident or by intention and otherwise not at all. Since I didn't see any by accident, I took matters into my own hands and booked a safari.
I think most of us assume that you will see animals in Yellowstone, but the truth is the park is big, probably much bigger than you think. Many people stay on the populated roads with the Old Faithful and Grand Prismatic, where the animals avoid, so you might not see any animals at all.
Ok, you will probably see elk and maybe buffalo. I saw two buffalo in the populated area. Well, it could have been the same buffalo I saw twice. Hard to tell. My point is, if you really want to see animals in Yellowstone, you must go to the northeast corner where they all hang out – in Lamar Valley. Oh, and you need to know what you're looking for – which is the part that takes years of experience. So, I booked a safari.
Yellowstone Safaris
I booked my tour with a safari Company. There are several, but the one I chose does various tours in the park for the last 20+ years and has a staff of wildlife biologists and past rangers guiding the tours.
My guide, Will, picked me up in the Walmart parking lot in Bozeman, Montana, where I'd spent the night in my van. Most Walmart locations allow nomads and RVs to park overnight in their lots, and this one is the busiest you'll find anywhere. There were dozens of other vans and vehicles already there for the night when I arrived.
The Group
You can book a private safari, but I'm not rich, so I shared this tour with a family of four from California and two women friends from Florida. It's so hard to tell people where you live when you don't live anywhere. There are always questions.
"Where are you from, Rene?"
"Well, today I'm coming from Idaho, but I was raised in Michigan."
"Where do you live now?"
"Nowhere." And then the questions roll in.
The drive to Yellowstone from Bozeman takes over an hour, and we were all fast friends by the time we pulled into the park.
The two Florida women especially were a hoot. They immediately brought positive energy and a goofy sense of adventure to our tour. They were maybe the first Florida people I've ever liked. Kidding! I love Jimmy Buffet.
Yellowstone National Park
We drove into Yellowstone at the North Entrance near Mammoth Hot Springs, which I'd already been to. But we didn't stop; we made our way east toward Tower-Roosevelt and the Lamar Valley. I hadn't been to that part of the park, so I was happy to be seeing a new landscape. The park is so big that each section is geographically different than the other sections.
The park has eight areas: Canyon Village; Fishing Bridge, Lake Village and Bridge Bay; Madison and West Yellowstone; Mammoth Hot Springs and the North; Norris Geyser Basin; Old Faithful; Tower-Roosevelt the Northeast; and West Thumb, Grant, and the South.
Fun fact: I went to the park three times and each time I entered at a new entrance, I've still only seen half of the park. It's just so big. I didn't even make it to the bulk of most of the eastern park. I estimate it will take three full days to see most of the park and that's without any lengthy excursions.
Wolves
We stopped near Slough Creek, where there is a wolf den of the Junction Butte pack, and Will gave us binoculars and scopes to see the wolves. They were so far away we couldn't see them even with binoculars, but with the scopes, we could. That alone made the safari worthwhile. Many other people were trying to see the wolves, but you couldn't see them with just binoculars.
There we saw three young wolves, less than a year old hanging around far outside the den. They were like big dogs. You felt like you could just give those good boys a nice petting. But then you wouldn't have a hand, and that would suck.
Wolves are just like dogs except for the fact that they will eat you. I guess a dog will eat you if push comes to shove. One of these wolves was black and the others grey and they rolled around in the grass playing and napping in the sunshine. Without the scope, you wouldn't even have to know any animals were near.
Except for the Buffalo
In the northeast corner of Yellowstone, the buffalo are running wild. I mean, it's like they own the place. They are everywhere! The park has about 5,000 of them and they just go wherever they feel like. And they're not afraid of people at all and are perfectly secure, being just feet away from humans. I mean, they know they're not going to lose in a fight.
We saw so many buffalo it became an old hat. They walked across the roadways and trails and got very close to people. Despite the obvious danger, with their big round eyes and peaceful presence, they seem as gentle as cows, but they're most definitely not.
The buffalo were making their pilgrimage into Lamar Valley for their annual breeding rut. There the males will fight and compete for the females. We saw a few beginning to jockey for position and believe me, two tons of aggressive buffalo is not gentle.
Fun fact: the scientific name for buffalo is "bison bison," and yes, bison and buffalo are the same animals, but a bison isn't actually a buffalo at all. Though Americans use "bison" and "buffalo" interchangeably, they are different animals. Cape and water buffalo live in Africa and Asia. Bison are in North America and Europe.
Moose
Will received a notice over the radio that someone had spotted a moose right down the road from us, so we grabbed our scopes and jumped in the van.
It was hard to know when you were near any animals. They were masked in the trees and shrubs or too far off to see clearly. Even with binoculars, I couldn't tell the difference between a bear or a buffalo.
It seemed the spottings often came by accident or from Will's sharp eyes. He knew precisely where they hung out and what to look for, which I would have never known on my own. Other times, animals just strolled into our view.
By the time we made it to the moose site, he had disappeared into the trees. Only one person from our party spotting him going in between groves, but by the time the rest of us trained our scopes that way, the moose was hidden again.
We went on a day-long Moose hunt after that. We drove from site to site, but the closest we got was someone else saying they saw one go into and out of the woods before disappearing, but by the time we located the site in our binoculars, the moose was gone.
Lamar Valley
In the Lamar valley, we saw hundreds of buffalo getting ready to go into the rut. All the females gather and the males, who've been wandering solo through the park, show up eventually, fight, and mate. There are about 5,000 buffalo in the park, so this is no small event. Once done, the males again leave to wander alone and the females raise the babes alone. Buffalo, er, Bison is really good at mating too. Not so long ago, they were nearly extinct, but now there are over 200,000 in the United States.
It was in the valley that we also saw a lone black wolf trotting by. We watched for a long time as he made his way through the fields, past the buffalo, hunting the fat little ground squirrels that populate the park.
While we stood in the valley, we saw several bald eagles, a golden eagle, and nearby a few ospreys.
Mule deer, Elk, Pronghorn
Most of the park is filled with big ear mule deer, elk and pronghorn. The elk even hang out on the lush grass near the cafeterias in Mammoth Springs. They're much bigger than you might expect and, despite appearing timid, will crush you in a second.
I especially enjoyed the speedy pronghorn through. The pronghorn sort of looks like a small deer, but with two dark horns, not antlers. And they're fast. In fact, they'll outrun a cheetah. Both animals can run up to 60 miles per hour, but the pronghorn can maintain that speed for a much longer time. Cheetahs are more like sprinters.
We stood at a hillside for a while, watching a herd of pronghorn chase each other in fast circles for our entertainment. They sprinted in groups with such smoothness that they reminded me of a flock of birds.
Mountain Goats and a Fox
Further down the road, Will knew a place where mountain goats hung out. He grabbed the binoculars and instructed us to look for white dots on the black and brown mountains. We did and found several. I would have never pegged them for more than rocks on my own, but once we lined up the scopes, we could see they were mountain goats. They were scrambling, snoozing and trotting around on the edge of cliffs you wouldn't dare attempt.
While we were admiring the goat's agility, a sly little red fox walked right up on us. It was within four feet before we even noticed its approach. The crafty little fellow had obviously been fed by humans before and smelled the peanuts a few of us were snacking on. We didn't give him any because that's dangerous for the animal and people. They're wild and should stay that way. Not all humans are kind and not all animals can be trusted.
Throughout the day, through our scopes and binoculars, we'd seen many people and animals within just feet of each other and not know it. Well, the animals probably knew it with their keen senses, but the people didn't. Once, we watched a group of hikers get a big surprise from a buffalo who ambled onto their trail. We saw the buffalo from a long distance, but the hikers didn't until they were within feet of him. Will said that happens all time. It's also how people sneak up on bears with unhappy endings. It's just hard to see animals over hills ad through trees and bushes until you're right on top of them.
Speaking of Bears
By the end of the day, we still hadn't seen the elusive bears that we'd been hoping to see. The park has a population of Grizzly and Black bears. Grizzly Bears are bigger and tend to be more aggressive and black bears are more playful and friendly in appearance but still just as deadly.
There could be up to 730 Grizzly Bears in the greater Yellowstone ecosystem and there are up to 650 Black Bears. So, thinking you'll see one is almost an expectation, but one that leaves many disappointed. We were almost on that list.
Then, as we were leaving, we happened upon a crowd of people on the roadside. Usually, that means an animal sighting.
"What are ya'll lookin' at? I shouted out the window to a man leaving the scene.
"Black bear and her cubs," he responded.
We parked and sure enough, there under a tree, fast asleep, was a big black bear with a brown snout. On her side was a white mark shaped like a wishbone. We're creative, so we called her wishbone.
While we stood there oohing and aahing over her breathing with dozens of other onlookers, one of the cubs got up, walked about four feet away from the tree and took a poop! We all died of cuteness right then and there, especially me.
It was the perfect end to a good day.
Despite spending two entire days in Yellowstone, there is still so much of it I haven't seen, but I'm glad I opted for the tour. Having an experienced and knowledgeable guide made a huge difference and far better experience than I would have had on my own.
If you're thinking about visiting Yellowstone check out one of the tour companies so you can make the most of it too.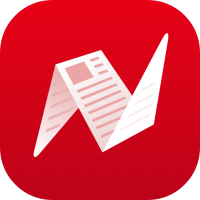 This is original content from NewsBreak's Creator Program. Join today to publish and share your own content.