I was browsing Yelp looking for someplace to go for dinner, and there were several Mexican restaurants in the area, but one stood out with 280 reviews and 4.5 out of five stars, which was far better than any of the others, so I stopped scrolling.
I'll be honest, I grew up near a Mexican American community in Detroit, and I was married both to a Mexican and a Puerto Rican, so I know my way around the food. And I get sick of it. I recently stayed a month in New Mexico, and almost every restaurant seemed like it was Mexican, so it's recently been my last choice.
But, when I opened the images of the menu, I was intrigued. There were items I'd never heard of before. In a section called "Old Favorites," they listed things like a Pizope, Mulita, Consume, each of which was new to me.
I ordered both the Pizope and the Mulita.
The Pizope was a big cheese stuffed crust corn tortilla "pizza" topped with refried beans, choice of meat (I got chicken), cabbage pico de gallo, avocado and sour cream.
The Multia consisted of melted cheese between two homemade corn tortillas with meat, cabbage, tomato, onion and cilantro.
Both were delicious. The homemade tortillas are what really made the difference. Still, also their chicken had a moist, savory texture and flavor, they gave a good amount of avocado and cheese, and even the beans had pizzazz.
What's more, the restaurant is on a cute little corner on a tall hill with several patio tables along the sidewalk. I loved it. Inside you order at the window and pick up your food when your number is called. You can dine in or carry out. There is also a shelf of traditional Mexican candies for sale near the register for us with a sugar addiction. I held back and didn't buy any, but it was only because I had my sights set on something else.
There were about two dozen tables, and most of them were full when I was in there at 5 pm on a Monday. All the food looked great too.
Despite how busy they were, as soon as I walked in, they greeted me warmly, and the cashier who took my order even made a bit of small talk! It is too rare to receive conversation and genuine friendliness in public lately.
To be sincere, I knew I was going once I saw the word "bakery" in the title. They offered flan, choco-flan, tres leches, bunuelos, and my favorite churros for dessert. But these churros came with a surprise twist – they were filled with Bavarian cream! I received two for just $1.89, and it's the best money I've spent in a while.
I highly recommend you give this fabulous little restaurant a visit. You're sure to find something you'll love, and the service will be excellent.
Find Morenita's at 450 Whittier St in Idaho Falls, ID 83401.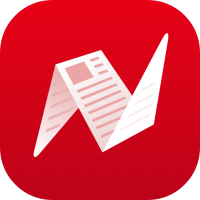 This is original content from NewsBreak's Creator Program. Join today to publish and share your own content.