I'm from Detroit, so my idea of a farmer's market is based on what I've seen at Eastern Market. It's among the biggest, oldest farmer's markets in the country, where farmers and ranchers come from all over the state to sell produce and meat. In recent years other types of vendors have popped up, including premade foods and merchandise.
So, when I went to the Idaho Falls Farmer's Market, that's what I expected. It's not what I got. This market, much to my delight, was more like a street or art fair.
The market is active every Saturday from 9 am to 1 pm May through October. It boasts locally grown fresh fruits & vegetables, fresh-baked bread & pastries, specialty food items, nursery stock, food booths, handmade crafts, special events days, and outdoor decorative items.
Indeed they have all of these things! It's spectacular. But, produce is probably what they have the least of, which is fine by me since that is not what I'm currently in the market while traveling through.
They hold the market alongside the picturesque Snake River in downtown Idaho Falls. Tents and vendor stations line the river walk on Memorial Drive.
While the Idaho Falls Famer's Market was started for farmers to sell their produce, meet with community members and answer questions, now in its 30th season, it has evolved to so much more.
The scene I saw at the riverside market was one of a community coming together. White tents lined the street in three rows. Artists were selling their creations, food vendors cooking and selling their premade items, farmers selling produce, and a wide variety of crafters and artisans. There were booths with soap, crochet and tie-dye clothing, potted plants, precious gems and jewelry, and many others.
The food ranged from hotdogs to traditional Mexican foods, bread, baked good, honey, and rare mushrooms.
Many families and couples lounged on the grass near the river while others met for coffee and a stroll through the vendors. Some people appeared to come just for lunch, while others were doing their produce shopping. The entire scene was convivial, with hundreds lining the streets and taking over the downtown area.
They're also hosting organic gardening classes, and you can find out more on their website here.
If you go, plan to look for parking or wait for spots to open up. The market is so popular you'll likely have to walk a few blocks to the market. Bring your bags if you plan to purchase more than a handful.
Find the market at the river walkway of Idaho Falls on Memorial Drive.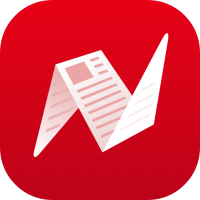 This is original content from NewsBreak's Creator Program. Join today to publish and share your own content.