I drove past the Frostop Drive-In multiple times on my way from Idaho Falls to Yellowstone. They're on the side of the highway in a small town that doesn't look like much as your passing by. But their massive root beer float sign is attention-getting.
So, each of the three times I passed, I looked at it. It was a classic old-fashioned fast-food drive-in and diner. Each time the parking lot was full, and I could see people seated on circular stools at the counter. The fourth time I passed, I turned around in the next driveway and stopped at Frostop.
Frostop Drive-In has been operating on Hwy 20 in Ashton, Idaho, for over 40 years. They serve the classic greasy foods you'd expect from a roadside diner: burger, chicken, fish, fried appetizers and frosty ice-cream-based desserts.
Their menu is quite extensive with twelve burger options, five chicken options, eight fish and shrimp options and a slew of miscellaneous options including a BLT, salad, corndogs and a grilled ham and cheese, which is what I ordered with a side of fried pickle chips.
Appetizers include fried: pickles, cheese, green beans, okra, potato, zucchini, jalapenos and onion rings. The ice-cream-based desserts included, of course, a Huckleberry shake, root beer floats, sundaes, malts, and even cheesecake. Everything in this neck of the woods has a Huckleberry flavor.
Now, don't take this the wrong way, but this place is a dive – in the best sort of way. You pull up to the car park area, and a waitress comes promptly to take your order. There is only one wood sign, so it's best to park near it. You can also dine inside, but the place is small, including only a few booths and stools at the counter. There are also a few picnic tables outside.
Several young women were found working inside, and they were very quick about diners in and out, which is what a place like Frostop is great for. It's right off the side of the road, gives you predictable food and quick service so you can get back to going wherever you're headed.
My grilled cheese was exactly like what I would have made at home: Orange processed cheese, crispy golden brown white bread and a slice of deli ham. The fried pickle chips were fried golden and crisp. The pickle was neither too soggy nor too firm. The ranch they gave as dipping sauce seemed of the homemade variety.
On the side, I ordered a root beer which is something I never do, but this seemed like the place for it. I'm not a big pop drinker (I'm from the Midwest), so it was sugary, but man, it sure was good too. I wish I would have had her put a scoop of vanilla in it. It reminded me of being a kid the one time Mom took us to the local A&W.
The entire experience cost me just $12, and it's one I'd happily repeat. Not only was the food as expected, but it also came with a side of nostalgia that I was sorely in need of. Thank you, Frostop.
Find them at 26 US-20, Ashton, Idaho 83420.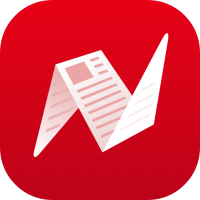 This is original content from NewsBreak's Creator Program. Join today to publish and share your own content.