I found Lucy's New York Style Pizzeria on Yelp – it was the highest-rated "New York Style Pizza" I could find in Idaho Falls, so I gave them a call.
My hopes weren't high when I realized they were in the middle of the busy Idaho Falls shopping district in a strip mall. But then I reminded myself that the best New York pizzas I'd ever had came from places I wouldn't usually go, in buildings I would never have suspected. So, I put my judgment aside and placed an order.
The young man who answered the phone seemed to be about 12-years old and was easily confused when I said I didn't have an Idaho address to give him, but it was ok since I was placing a pick-up order. There seemed to be no way for me to order the pizza without an address. However, the manager got on the call, I explained I was just traveling through, and she took my order, no problem.
Despite being in a strip mall, I found the interior of the restaurant charming and interesting. There were many signs and historic images of New York City on the walls. They weren't very busy, but it was mid-afternoon on a Friday.
As soon as I entered, a server greeted me and quickly settled my bill.
I order a small pizza with pepperoni, mushroom and black olives. It looked great and smelled even better. But, when I tried to pull a piece, I found they didn't cut through the slices all the way, so I had to get a knife to finish the job. Also, the slices were cut very small, which is not New York Style. New York-style pizza is served in giant slices so big they can serve as an entire meal. These were little.
This pizza was light on the cheese, and the sauce was spicy but watery, so I dabbed up the excess liquid with a napkin. The pepperoni was the oversized type that reminds me more of salami than traditional pizza pepperoni. I do this weird thing where I order with pepperoni and then pick them off because I only want the flavor. These thin slices of pepperoni were challenging to pull off without losing the other toppings too.
The crust wasn't what I would a New York-style, more traditional style, medium thickness, but it was tasty and had a pleasing texture. The next day my leftovers heated up great. Sometimes the pizza crust, especially with an authentic New York-style, can be too hard and chewy the next day, but this one held up well.
Overall, I wouldn't describe this pizza as New York style, but it was decently priced and tasty, nonetheless.
The rest of the menu offered pizza parlor selections, including meatballs, wings, breadsticks, cheese sticks, salads and more. They also had a decent selection of calzones and baked subs. They also had an interesting selection of desserts, including a dessert pizza with Snickers, Milky Way, Reese's, 3 Musketeers, or other candies.
There are four Lucy's Pizza locations. I went to the one in Idaho Falls. You can find them at 560 West Broadway St., Idaho Falls, ID 83402.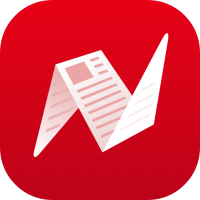 This is original content from NewsBreak's Creator Program. Join today to publish and share your own content.