If you're in or passing through Idaho Falls, stop by the Snake River Greenbelt to see a massive waterfall, grab a meal, enjoy public art, gardens and learn about hydroelectricity. Don't forget to take a scenic, history-filled walk while you're at it.
The Snake River Greenbelt is a 10-mile looped walkway and colorful, flower-filled park along the Snake River. The park and the walking paths are filled with residents and visitors stopping by to see the renowned waterfall, walk the paths and other recreation activities.
The Waterfall
The 600-foot waterfall is a sight to behold. You can walk along its expanse amid the flowers and historical sites, but this waterfall is more than just a pretty park feature. It also provides hydroelectricity as part of an energy conservation project. Idaho Power owns and operates 17 hydroelectric plants on the Snake River and its tributaries. They make up the state's largest source of electrical generation.
River Walk Features
The river walk loop covers five miles on either side of the river and is centered around the waterfall. Along this loop, events like the Saturday Farmer's market are held, restaurants and breweries serve customers, and tourists and residents recreate.
Downstream, there is a small Japanese-inspired garden in Friendship Park. There you'll find a koi pond, midi pagodas and Japanese-inspired foliage.
In the middle of the river, you'll see an island. It's called Keefer's Island and is so named for the man that used to live there. The 1.8-acre island and historic log cabin are accessible only by boat as designed by Fred Keefer, whose family lived on the island in the late 1800s. Keefer, however, didn't build the cabin until 1939. He then went on to live in it most summers for the next 25+ years.
Along the river walk, you'll be among dozens of other walkers and people and families enjoying the park. You'll find plenty of flower gardens and creative art benches, and inventive shrubbery. These things are shaped like animals and trees, surfboards, fish and more. There's plenty to keep children entertained for hours.
When it's time to take a break, stroll into one of the many restaurants with patios that line the path.
There are several shorter walks you can take around the riverwalk if you don't want to do the entire 10 miles.
Around Freeman Park: 1.0 Mile
Broadway to John's Hole and around: 2.3 Miles
John's Hole to Freeman Park: 0.4 Mile
Broadway to Pancheri and back: 1.4 Miles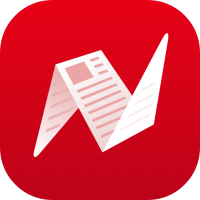 This is original content from NewsBreak's Creator Program. Join today to publish and share your own content.