I spent five weeks in Utah this summer and visited all five of the "Mighty Five" Utah national parks. What surprised me the most were that the parks I expected to like the most, I liked least. While parks I'd never heard of turned out to be the best.
This isn't a review, just my impression of the parks as someone who likes to hike, enjoy the solitude of the wilderness and have my space. If you want those things too, you'll probably like best the same parks I did. If you prefer to drive through, snap photos and be on your way, you'll probably like the ones I liked least the best.
There's no right or wrong – there is no best or worst park. They're all excellent. They're all incredibly magical. I'm grateful and glad to have visited each of them. I just like some better than others.
Let's start with my least favorites.
5 Arches National Park
The first time I showed up at this Utah national park I joined a massive line of vehicle turning around to find something else to do because the park was closed. It's often closed for a few hours day due to overcrowding. Once the visitor's parking lot is full they stop letting people in until there is room again.
When I returned in the evening, I entered after waiting in line for about 20 minutes with many other hopefuls; I was eventually granted entry. But to what? I wondered nervously.
Crowds Galore
I try to avoid malls, festivals and other places people gather in large crowds. Disneyland is a place I hope never to go (I'm happy to be the minority here). Waiting in line and jostling for position does not appeal to me.
Arches National Park receives more than 1.5 million visitors each year. By comparison, Yellowstone had 3.8 million visitors in 2020. Zion had 3.6 million and that was a low year due to COVID. All the rangers I've spoken with at Arches, Canyonlands, Bryce, and Zion, say they're already seeing record numbers of visitors in 2021.
Excitement to Despair
I was so excited to see Arches. It was a large part of me driving an extra four hours out of my way, but the sight of the crowds dimmed my enthusiasm. To me, nature isn't a crowded place. It's a place to commune with rocks, plant life and animals. But I could see that wouldn't be happening at this park.
The drive was slow as I joined the long line of cars on the road heading up and into the park. The road curves back and forth up a red rock mountainside and takes you into an expanse you can't see from the road or entrance. It felt like driving through one of those animal farm safari things.
This is a beautiful park. It shouldn't exist, but it does. It's rare to a bizarre extent and it won't last forever. Despite my complaining about the crowds and the atmosphere, this place must be seen.
With more than 2,000 natural sandstone arches, the park contains the highest density of them in the world. You can get up close and personal with many formations since they each have a nearby parking lot for gawking. You can also get out of your vehicle and make a short walk to get a closer look at most of them.
When I was there, I had to drive around the parking lot multiple times, waiting for a spot to open. It reminded me of my mom at the mall during Christmastime in the years before Amazon.
They say the park is great for auto touring, hiking, bicycling, camping, canyoneering, and rock climbing. But I only saw the auto touring part. True, the crowds put me off, so I was less enthusiastic than I could have been to explore this park but finding a place to park made it hard. Once parked, there were the crowds to contend with.
I don't know about your experience, but I typically find that people in these situations are less than generous. Everyone seems to be competing for a picture, a better position on the trail, a parking spot, the line at the bathroom. As a solo person alone, the hoards of families very nearly trampled me. There was no trail etiquette, no camaraderie and shared happiness in the glory of the park. It was the Hunger Games.
Formations
Still, I drove by petrified dunes and balanced rock, which is the size of three school busses balanced on top of a thin pedestal. It looks like it's near toppling.
After driving in circles and waiting for other vehicles to vacate parking spots, I walked to Delicate Arch, Double Arch and the Windows. It is fascinating to see up close these massive red sandstone structures that seem to defy gravity and nature itself. They call these pathways "hikes," but they are more like mad dashes across the concrete to get in and out and away as quickly as possible. Nobody lingered.
If You Visit
If you plan to visit Arches this year or anytime soon, I suggest planning a route. I'd start with Delicate Arch since that will be the busiest. Go very early in the morning – like 5 a.m. – or very late in the evening – after 7 p.m. This way you'll avoid the worst of the crowds and enjoy this beautiful place as intended.
If crowds and battling for parking aren't your thing, you can see sandstone arches at almost any other park, just not so many of them in one place. And honestly, if you've seen one arch, you've seen them all.
Cost: $30 per vehicle, or free with an $85 park pass that gets you into every national park free thereafter.
Arches National Park is usually open year-round, 24 hours a day. Find it north of Moab, Utah. From Interstate 70 (Crescent Junction), drive south on US 191 for 22 miles.
4. Bryce Canyon National Park
Bryce Canyon National Park is beautiful and the hoodoos are spectacular, but it only ranks fourth on my list of best Utah National Parks. Granted, you won't find another park like it, but visiting is like attending a music festival but everyone brought their kids. And there's no music.
There are entire blogs devoted to making fun of people like me who are under-impressed by national parks, so go ahead. I may be insufferable, but I'm not alone in my opinions.
Hoodoo You Love
The geologic features of Bryce Canyon are known as "hoodoos." A hoodoo is a tall, thin spire of rock formed by a unique combination of geologic happenings. Bryce has the most extensive collection of hoodoos in the world. Other parks typically have some too, but not at this scale. At Bryce, they're clustered together in patterns and arrangements that leave you breathless and amazed.
You can argue that the beautiful and spectacular hoodoos at Bryce are enough, and they are. I'm glad I went and saw them. Just like I'm happy I saw the Grand Canyon and Arches National Park.
I know many people who would say those I mentioned are their favorite parks, while they've been my least favorite. Those people and I are very different types of people. And differences are what makes the world so unique.
Consumer Culture
For me, there's something about Bryce, like Arches or the Grand Canyon, that is just too adapted to the everyday consumer. The wildness has gone out of them. They've become consumer objects more than places to explore nature.
At Bryce, unlike the Grand Canyon, the closest you can get to more deeply enjoy the park is by staying at a campsite (with a few hundred other campers). At least with the Grand Canyon, you can get away from the crowds by taking a few days-long hike deep into the gorge. This, however, requires expertise, time and money that eliminates many.
Into the Wild - No
For me, national parks and big "wilderness" spaces should be about getting a little lost so you can learn something about yourself. But at Bryce, there are so many people you're quite literally hiking in groups of hundreds. People come, gobble up whatever there is to see, stop at a chain restaurant, and head off to the next landmark.
There's little opportunity to commune with nature when there are groups of toddlers (yes) crying all around you. Or mobs of loud tourists talking incessantly (I know your coworker sucks but do we all have to hear about it right now on this trail?). Plus, there are battles for parking spaces, which is a total buzz kill.
But, man, it is pretty. And humbling. Maybe that's all we need to take away from Utah national parks like Bryce. They exist against the odds and remind us of the wonders possible in our world.
Still, there is something to be said for the well-worn trail. They're heavily trodden because they're the best. Or they used to be. At Bryce, standing next to those hoodoos, you are so small. It reminds you of your size in the universe and what time can do. Maybe that's enough. It will have to be enough.
If You Visit
Go before 11 a.m. or after 5 p.m. when the crowds are thinnest. Map out your trails in advance. It's easy to combine several small trails into one and the least you have to play parking lot tag, the better.
Cost: $30 per vehicle, or free with an $85 park pass that gets you into every national park free thereafter.
It is usually open year-round, 24 hours a day. Find Bryce Canyon National Park off Highway 63, Bryce, UT 84764.
3. Canyonlands National Park
I loved this Utah national park right away because it's less crowded and dare I say, maybe more beautiful.
It may not be on your shortlist, but after visiting for a day, I'd say, depending on the kind of person you are, Canyonlands should top your list.
Why? For several reasons. Because I like the solitude of nature and being out moving around in it, hiking, and listening to the sounds of the animals and wind. Because Canyonlands is less crowded, you can enjoy the park versus battle the crowds of bustling people.
Driving to Canyonlands
To get to Canyonlands, I drove 30 miles down a side road off the highway. I was the only car for miles. At the start of the road, it is open desert land without much to see, but after about 10 miles, the landscape begins to change.
Canyonlands is known for its dramatic desert landscape carved by the Colorado River. The rock mesas are so giant and towering that I thought they were like elephants as I drove in. Canyon rock mountains line either side of the road. It's like driving in the middle of the bottom of the Grand Canyon. Not that you could do that, which makes this park even better. I made frequent stops at the pull-outs on the roadside to take pictures and marvel at the panoramic beauty of the massive red and orange mesas around me.
Rock Formations
The formations are layers of red and white, providing a mesmerizing landscape that seems hard to figure out and impossible to stop staring at. They are incomparable to many things but reminiscent of the hoodoos in Bryce Canyon National Park.
The Needles are very similar to the hoodoos, just in a smaller concentration. Nearly the entire park at Bryce is hoodoos, but here it's just one section.
You'll see arches too. There is Wilson Arch on the highway before you enter - a massive sandstone structure you can climb up to and there is Mesa Arch in the park, but you'll have to hike a distance to get to it. If you've seen one, you've seen them all. Much better than fighting through a crowd.
I did a few short hikes. Despite what the rangers said about it being busy, it didn't so. I was mostly alone on the trails, passing only a few people. There were several cars parked at each trailhead, but the people spaced themselves out, so you seemed in perfect solitude.
All in all, if you're looking for a beautiful Utah national park, this is it. It offers many of the same spectacular features as some of the more popular parks - red rock, towering mesas, hoodoos like formations, epic hikes, and even arches. Canyonlands is a great place to visit.
If You Visit
Go before 11 a.m. or after 5 p.m. when the crowds are thinnest. Bring twice as much water as you think you'll need and make sure you have a full tank of gas – there's nowhere in the park to get any and it's a long road.
Entry fee: The cost is $30 per vehicle. A National Park pass is $80 for a year and gets you in free after that.
Canyonlands National Park is usually open year-round, 24 hours a day. Find it off UT 313, about 22 miles southwest US 191 near Moab, UT 84532.
2. Capitol Reef National Park
I loved Capitol Reef National Park, but I wasn't going to visit it. I'd never heard of it before I came to Utah. I couldn't find a lot about it online. It didn't seem to have any special features. But then it dawned on me: nobody goes to this park. That's what made me go. I'm so glad I did.
The thing I loved most about this place was the crowds. This park doesn't have any. My other reason is the history. Oh, and the pie. Who am I kidding? It's because of the pie.
This park doesn't have one special feature like arches, or hoodoo, or monuments. It's so geologically diverse it has them all and more. But, it's also historically fascinating and some of that history is alive.
It's in the south-central part of Utah, not too far from the much more popular Bryce Canyon National Park. It's broken into two different sections because it surrounds a long wrinkle or warp in the earth's crust known as the Waterpocket Fold. This "fold" created tilted layers of golden sandstone, canyons and various rock formations. There are reds, whites, blacks, browns, and gold rocks. Each section of the park's 242,000+ acres is almost different from each other.
Fun Fact: The park name is from the white sandstone domes that look like capitol buildings and "reef" because it forms a 60-mile-long rock barrier.
A Park in Two Sections
The park is in two sections, one you need a pass for and the rest you can drive right through. There are even designated hikes and maintained trails on the section you can drive through for free.
There is a 10-mile scenic drive in the actual park, and you must pay to enter or have a park pass. This park gets so little traffic it's still managed on the trust system. There isn't anybody staffing the entrance. Imagine that at Arches. Ha.
You'll "enter" the park long before you actually enter it along Utah Highway 24. There are miles and miles of highway along the fold. As you get within a few miles, you'll start to see marked turnouts and trailheads.
Orchards and Pie
Upon entering the scenic drive, you'll be in the "Fruita" section. You'll see cherry, apricot, peach, and apple orchards on the right. These historic orchards can be found throughout the park. I love that they just call it "fruita." Say what you mean and keep it simple.
The grove is hundreds of years old and was started by Mormon settlers in the 1800s. I won't repeat it here, but the history of the land settlement and these orchards is excellent Mormon history.
Through recent years the park has repopulated the orchards, and now they grow a ton of different kinds of fruit. If you arrive when the fruit is ripe, you can even pick your own for a fee. And the best part? They make and sell pies!
Gifford Farm
In the Fruita valley, you'll find the Gifford farm in the 200-acre Fruita Rural Historic District. The park service has refurnished the Gifford farmhouse to showcase what an early Mormon settlement was like. Now, they even sell pies in honor of the farm's history. There's also a barn, smokehouse, and blacksmith buildings, a school and some other cabins. It's very nearly like one of those historical reenactment places – but in a national park – say what?!
And yes, it's so legit; the district is listed on the National Register of Historic Places.
Park Districts
Because of the many different geologic aspects of Capitol Reef, there are a lot of options you can do. Hiking, canyoneering, rock climbing, backpacking, camping and bicycling are some of the activities you can do in the park.
The park is big and has many different sections to show off the various aspects. There are the Cathedral Valley, Waterpocket District, Burro, Cottonwood and Sheets Gulch, and the Sulphur Creek area.
These sections feature river hikes, three slot canyons, monoliths, climbing areas and more. This is the place you want to go if you're going to do some incredible hikes and avoid the mass of crowds at the other national parks. There are 15-day hiking trails along Highway 24 and the Scenic Drive. I did a few short ones and they had excellent historical aspects and great beauty.
If You Visit
This is a park you could easily spend a couple of days exploring and if you wanted to camp, this is one I'd put at the top of the list. There is a lot more to do and see, like the Cassidy Arch, petroglyphs and so much more. This park is a true gem – go see it before the crowds from the other parks figure it out too.
Cost: The entry fee is $30 per vehicle. A National Park pass is $80 for a year and gets you in free after that.
Find Capitol Reef National Park, at HC 70, Box 15 Torrey, UT 84775.
1 Zion National Park
My favorite of the Utah national parks - despite the crowds, is Zion - a true "hikers" park. I'm glad it's also the place where I spent the most time since I stayed 30 minutes away for a month.
There's nothing to consume at Zion. It's all about hiking. Sure, you can come for the pretty pictures, drive through Zion and gobble up the landscape, but the best views are found along the trails. To see the best of the park, you must get out on a trail. It defies lazy consumerism.
If you're not down for hiking, there's not a lot for you to do here. Because of the shuttle system, you can't even drive into the most popular spots in the park.
It's still pretty to drive through the Zion Scenic Drive. his will take you through a series of switchbacks on Route 9 and the famous Zion-Mount Carmel Tunnel and I'd guess some people do that. Still, there aren't any big pullouts for them to stop, so it eliminates the driving around and jumping out of your car, snapping pictures, yelling at your kids, and hopping back in the vehicle that you find at some other parks (I'm looking at you Arches and Bryce).
In Zion, the rock is such a bright red-orange that it glows when the sun hits it. It's the view that makes it so famous and causes people from around the world to travel to it.
I liked Zion so much I wrote individual posts about the different hikes I did, including:
There are still crowds here on the trails, but if you like hiking, you'll be among your brethren. For hikers, it's a bucket list park, and the atmosphere isn't about consuming as much as the other parks. It's about being in nature, hiking, and the solitude of the wilderness.
Kolob Canyon
Zion has a sister – the Kolob Canyon – right around the corner.
And you know the best part? While Zion is packed with thousands of people each day, the Kolab Canyon is almost empty and dare I say, just as beautiful. Plus, it offers the kind of hiking you dream of long walks amid rare and exquisite scenery that's tougher to traverse than a sidewalk, but not so hard it kills you.
OK, maybe it's not so secret. The park does mention on the visitor's map. But hardly anybody goes there. I spent several hours one day to find out why. What I found is a great park with excellent views and few incredible quiet hikes.
The sister canyon is tucked away in the northwest corner of Zion, but you can't get to it from the park; you must take a long way around. The park is a narrow box canyon cut into the western edge of the Colorado Plateau. It forms the classic Zion majestic peaks and features 2,000-foot cliff walls.
There are three main trails at Kolob Canyon – one for each skill level – and the trip begins at the Visitor's Center.
Of all the Utah national parks the one-two punch of Zion and Kolob is a hiking national park lover's dream come true. That's why it's my favorite.
If You Visit
To get on any of the popular trails in less than a few hours of waiting you'll have to go by 5 am or after 4:30 pm to catch the mandatory shuttle. The shuttle starts at 6 am, but the line will already be hundreds of people long by then. The last shuttle taking people to the trails ends at 5 pm. By then the park is reaching normal levels of occupancy.
Cost: The entry fee is $25 per vehicle good for a week. A National Park pass is $80 for a year and gets you in free after that.
Find it at 1 Zion Park Blvd., State Route 9, Springdale, UT 84767.
#SummerBucketList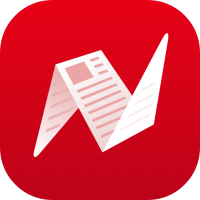 This is original content from NewsBreak's Creator Program. Join today to publish and share your own content.