You've made it halfway through Yellowstone and you're hungry, or maybe you're just beginning your journey into the park. Either way, you're hungry and the Mammoth Terrace Grill has something for you - and it'll be fast.
The quick-service lunch menu includes burgers, chicken sandwiches, salads, value meals, cookies and even hand-dipped ice cream. If you're there in the morning, they also have breakfast sandwiches, cereals, juice and importantly – coffee.
This year, due to the pandemic, they're serving take-out orders only.
The building is large and when you enter, you'll notice that it has ample open space. Presumably, there used to be indoor seating, but all tables and chairs have since been removed. Directly ahead, you'll see a window where you can place your order. Nearby is another area with self-serve fountain drinks and condiments.
The only decoration is a series of oversized windows looking out into the park beyond – and frankly – that's all they need.
Before I went to the Terrace Grill, I stopped by the General Store right next door. It was jam-packed and I worried the grill would also be. I'm happy to report that wasn't the case. Because the service at the grill truly is fast, there are hardly any people waiting, though many are placing orders.
The menu is fancy or unique. But it has all you'd expect from a fast-serve food venue in a national park.
I order the Black Bean Burger with cheese and a chocolate chip cookie. The burger came wrapped in a foil without much fanfare. It was one of those prefabricated burgers made of a blend of compressed beans and other vegetable-based items beyond further classification. Which, for the record, is exactly how I like them.
This burger, I could tell right off, was a bit dry, and I kicked myself for not thinking to grab a condiment, but that's what the cheese was for. Luckily for me, it did the job. Despite the burger being a bit overcooked, it was pretty good. The bun was fresh and the lettuce and tomato crisp.
The cookie, wrapped in plastic, tasted as it had sat around a few too many days, but it was ok. Through not worth the $2.50 I paid for it. As you'd expect in a national park, the rest of the prices were elevated but not outrageous.
As a fun benefit of eating at the grill and sitting at a nearby picnic table, you get to dine with the Elk. Dozens of them, not caring a whit for the gawking humans, loll on the lawn and nibble the grass right next door.
The grill is open from 7 am to 9 pm.
Find the Mammoth Terrace Grill at 305B Albright Avenue, Yellowstone National Park, WY 82190. It's nearby Mammoth Springs Terrace. There you'll also find a gas station, lodging, general store and plenty of picnic tables to sit and enjoy your meal.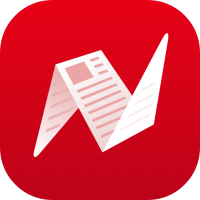 This is original content from NewsBreak's Creator Program. Join today to publish and share your own content.